I have been a Taylor Swift fan on and off for the last decade. I loved her in the country era, but didn't love Red. I loved 1989, but was not a huge fan of Reputation. Overall, I would say I'm a half-fan. Whenever her albums come out, however, I always listen to it at least once. I would say Lover falls between 1989 and Reputation for me. It's not as good as 1989 but seems, at least right now, to be better than Reputation. That being said, here are my favorite songs from her new album.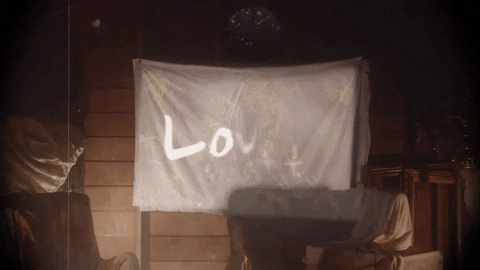 The title track is a beautiful song. It is a classic, lullaby-esque tune, that describes someone perfectly in love with their partner. This is a perfect title track as this overwhelming love story is the theme of almost every track on the album, obviously alluding to Taylor Swift's relationship with current beaux Joe Alwyn. I foresee many first dances being done to this song.

More so than the tune itself, the message of this song is great. Taylor vents about how the media and society would treat her much differently if she were a male celebrity. It got me thinking back to her and Harry Styles' ill-fated relationship. Harry is always portrayed as a ladies' man or as a player in a tongue-and-cheek way. Taylor Swift is always portrayed as never being able to hold down a relationship or even going as far as calling her a slut. Don't get me wrong, I love Harry Styles and I believe he wholeheartedly would agree to the wrongness of this comparison. I'm glad Taylor Swift called it out in this song. 

This song is super fun. I can imagine jumping up and down, dancing around my room to this tune. It sounds like a throwback to early 2000s pop which has influences from 50s/60s pop rock itself. It almost sounds like a song I've already heard but in a good way. It has a nostalgic feel while still being original. Also, Taylor Swift is in love so hard y'all.

4.

Soon You'll Get Better

If you have any loved one who is at all sick, you may want to avoid this tearjerker. Presumably, Swift wrote this about her own mother's battles with cancer and the emotion comes through. Swift is joined by the Dixie Chicks on this song and it really pulls back to her country roots, which I loved, though I would have loved even more if the band's vocals were a bit more prominent. Regardless, this song is a heartbreakingly beautiful ode to any loved one who is not okay right now, whatever that may mean for you and them.
These were my top songs off the new Taylor Swift album.I am sure if I listen to the album more I will find new favorites but as of right now, these are the only songs that really stuck out to me. Again, once I listen more I'm sure they will all sound much more distinct, but right now all the other tracks have blended together into some vague basic pop mosh pit. But hey, T-Swift is ruling the world, I don't think she's too bothered by this assessment.