If you're like me, one of your favorite things to buy (even though it robs your wallet with every purchase), is Starbucks. While many college students, including myself, drink coffee to get through the exhausting, everyday grind of school, some also resort to tea refreshers. So here are some of my favorites and go-to drinks that I love for any time of the year that make my day all the better. 
My Regular
No matter what time of the year it is, my go-to drink at Starbucks is a Venti Iced Coffee with an extra splash of cream and 8 pumps of classic syrup. For my fellow iced coffee lovers, this drink is the perfect blend of a coffee aroma with the right amount of creamy sweetness. This drink is very specific, as I've had many baristas ask me how I figured out the perfect combination. It will always be a favorite of mine and at this point, my local Starbucks baristas at home asks me if I'm going to be having "the usual" when I walk through the door.
Iced Cafe Mocha with Sweet Cream Cold Foam
This drink comes in handy when I want a flavorful coffee beverage, but without a super strong coffee taste. I actually found out about this wonderful brew through one of my favorite Instagram influencers, Callie Wilson, who always gets this drink as her immediate go-to on any day. A great boost of caffeine with some sweet, fluffy goodness to top it off.
Strawberry Açaí
If you know what I mean by a drink tasting like a season, this drink right here tastes like the true definition of summer. Starbucks describes it as a drink with "sweet strawberry flavors accented by passion fruit and açaí notes, caffeinated with green coffee extracts" – a welcoming sweet spot of refreshment. I usually prefer my refresher with no berries, but either way does the job and is quite enjoyable.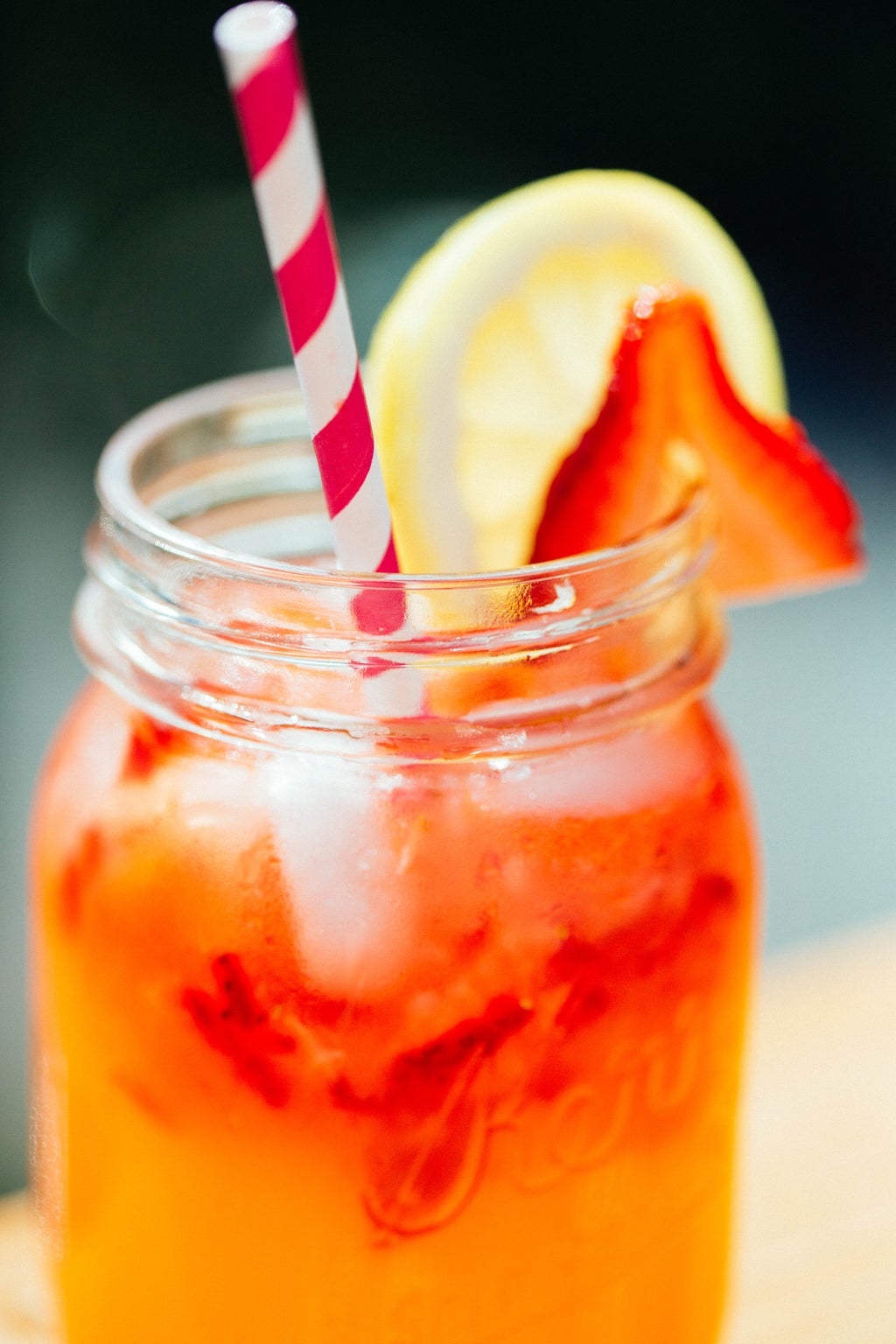 top-tier teas…
Iced Peach Green Tea Lemonade
Another one to add to your refresher list, as it is also a tea drink for those who would rather not have a coffee taste. The fruity blend of peach mixed with the green tea and lemonade makes me question my true love for coffee sometimes, as it also tastes like summer and helps put me in the best mood to enjoy the wonderful weather. 
Iced Matcha
Some may say that this delicious drink tastes like grass, however, with the right combination of syrups and other additives, this drink can become one of your favorites, as it is also a much healthier choice than coffee. Matcha is high in antioxidants, may help heart and brain health, and contains a lot less caffeine than coffee. Much like coffee, it can be an acquired taste though — I prefer my matcha with raspberry or vanilla syrup. With these additives, this drink has become a personal go-to when I'm not looking for a coffee taste, as it can also easily be made at home with the simple purchase of some ceremonial grade matcha.
Iced Matcha Lemonade
Another drink that is top tier on my list and made with matcha is an Iced Matcha Lemonade. Sold at Starbucks, but quickly can be made at home with some lemonade (freshly juiced or bottled) and prepared matcha, for the perfect low-caffeine mixture and tasty goodness.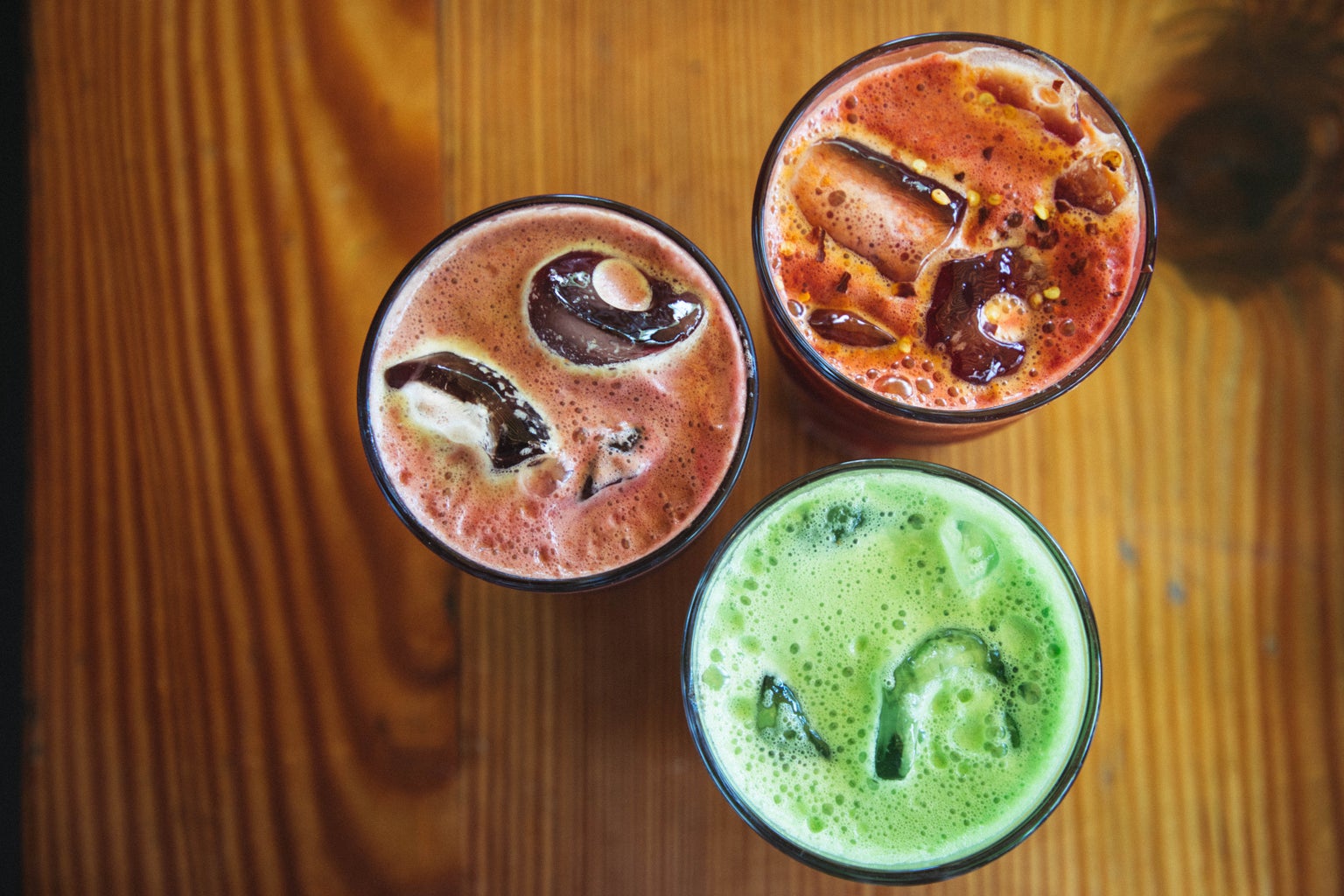 I hope I have inspired you to consider some of these favorites of mine and decide to treat yourself with something that is much deserved ;)