Thanks to our partnership with Sweet Chef Skincare, I've gotten to try two Sweet Chef products lately- their carrot ginger and salicylic acid pore cleanser and their carrot ginger rescue patch, and I'm here to give my review! If you've never heard about Sweet Chef, they are a vegan, cruelty-free skincare company that incorporates vitamins and veggies to create natural products. Sweet Chef products are also made in Korea! For my review, I'll be discussing each of the products I tried, my thoughts on their branding, and how I enjoyed the product!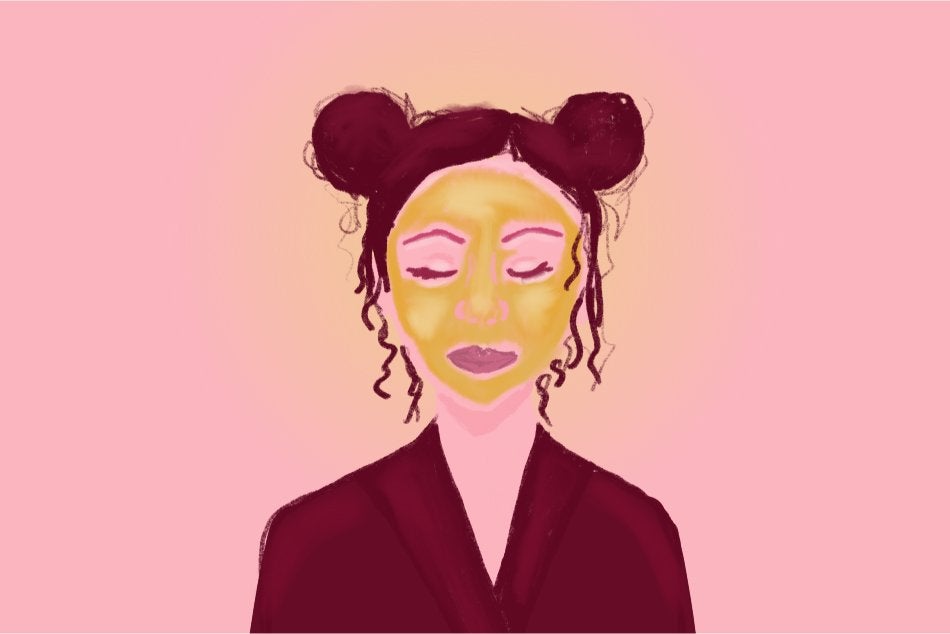 Carrot ginger blemish rescue patch #ad

Before trying these carrot ginger rescue patches, I had never really used pimple patches, so I was really excited to see what they could do for my skin. The box was super cute and colorful which already made me excited, and some of the patches had hearts and carrots on them! I liked that the patches came in a variety of sizes (extra small, small, medium, large). Using them was an easy experience; I put a patch on before I went to bed and then took it off when I woke up in the morning. I definitely noticed that my blemishes were not as dark after using these patches and they did not irritate my skin. I really enjoyed trying their rescue patches and would definitely use them again.

Carrot ginger and salicylic acid pore cleanser #ad

Washing my face is one of my favorite parts of my morning, so I was really excited to try this pore cleanser. Like with the patches, the packaging had the carrots on it again and was super bright and colorful. Something I instantly noticed about this cleanser was that it had a foam-like consistency. This is different from the usual cleanser I use, but I have to say that I liked the foam better. I also liked that it had more of a subtle scent, which did not irritate my skin. Using this cleanser was also really simple- just work up a good lather and then rinse it off! As suggested on the box, I didn't dry my face with a towel and just rubbed the excess product into my skin. It made my skin feel soft and dewy after using it, so I was really impressed with this product.

General Thoughts

Overall, I was very impressed with the Sweet Chef products I was lucky enough to try. I liked that the packaging was pretty and bright (the carrots on the packaging really are so cute), I like that they are cruelty-free and natural, and as someone with sensitive skin, these products did not irritate my skin at all. I will definitely continue to use these products, and I think you all should give them a try, as well!