What's better than dressing up for Halloween? Dressing up with your friends! Sometimes it's hard to figure out a costume idea that can accommodate for many friends without just simply matching fit for fit. Here are 10 ideas that can help incorporate your whole friends group and each of you can have a signature style:
Powerpuff Girls (3)
For the friend groups that are a little more close-knit but still ready for an action packed good time, the Powerpuff Girls are a fun choice that can give each of you some individuality! All you need is a pink, blue, and green dress, black belt, and a cute pair of black Mary Jane's.
Mean Girls (4)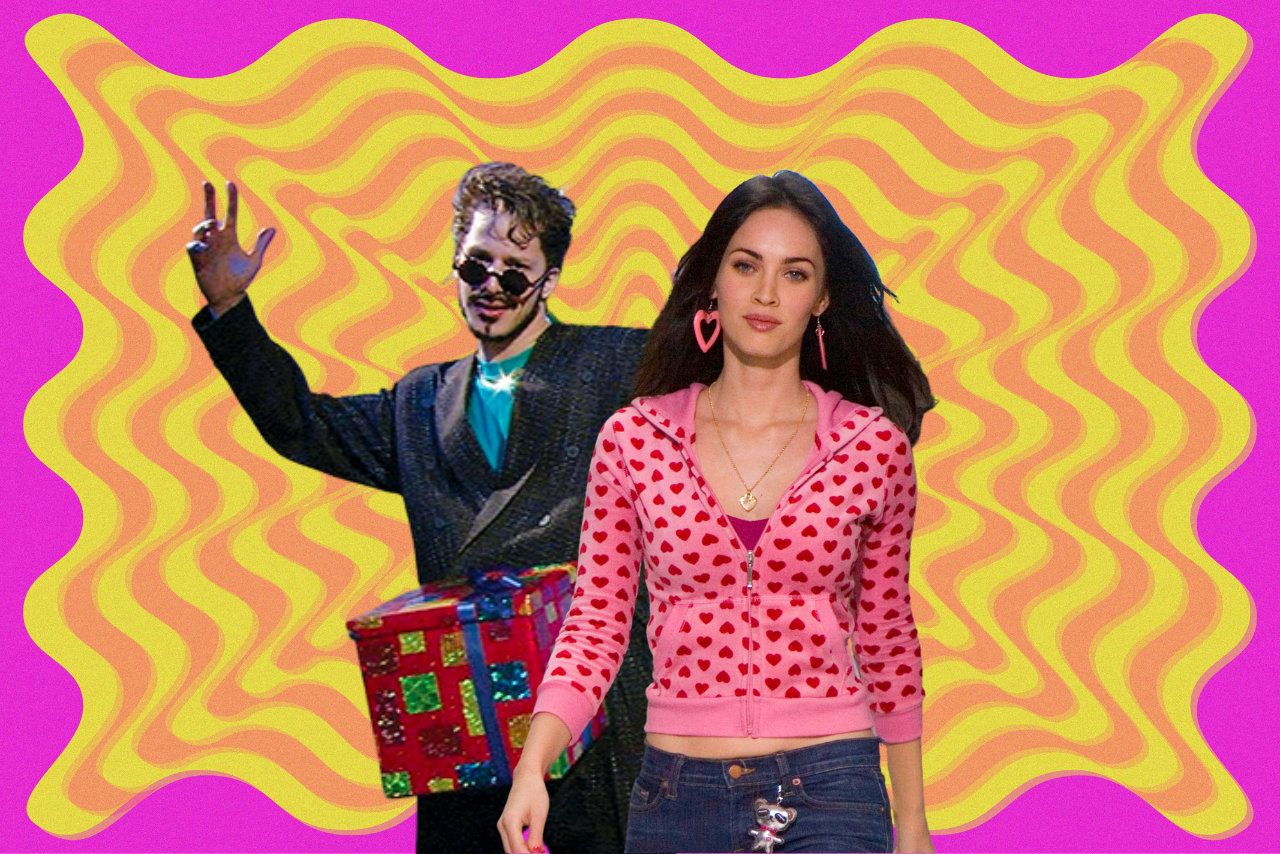 You go Glen Coco! Some of the most iconic Halloween moments come straight from the 2003 hit movie, Mean Girls. Whether you want the direct Halloween costumes choices from the squad ("ex-wife", bunny, mouse, or cat) or even go with the more classic pink style, you and your friends are bound to have the most fetch costumes!
Addams Family (5-6)
They're kooky and they're spooky! The Addams family is a creative choice for the silly and scary groups. With all the bold black outfits, you and your friends will definitely be able to pull off the fearful fun effect.
Avengers/X-men (7+)
When it's time for you and your friends to assemble during Spooky Season, the Avengers or X-men are a great choice to collab. With countless characters to choose from, these Marvel favorites are bound to make you and your team the most fun and inclusive!
Midsommar Dancing Girls (5+)
From one of my personal favorite horror movies, Midsommar is aesthetically pleasing and can still make each of those in your group unique. All you need is a white dress with your own personal embroidery and rune symbols. With these cute simple costumes, you and your friends will be dancing around the Maypole this Halloween.
Johnny Test (4)
If your squad is feeling a little sciency, Johnny Test is a fun choice to go with! Johnny, Dukey, Twins Susan and Mary, and the other cast of friends and enemies they come across throughout the show are all very unique options to have a laugh with your friends.
Big Mouth (6+)
If the squad is looking for a good laugh and a raunchy fun time, Big Mouth cast has plenty of options to choose from! Whether you want to be one of the silly, relatable preteens or the kooky, naughty hormone monsters, your squad is sure to have a blast collabing these outfits!
*Every year on Instagram, Nick Kroll (the creator of Big Mouth) does a costume contest where the cast pick some of the best costume submissions. It's a lot of fun to watch and maybe even your squad can win!
Hey Arnold (3+)
The nostalgia hits differently with this one. These iconic characters are sure to give you and your friends a good time. Besides Arnold, Helga, and good old Gerald, there are numerous silly characters from P.S. 118 and from Arnold's boarding house. The options are endless.
Avatar the Last Airbender/Legend of Korra (6+)
Want your squad to be one with the elements? Then, Team Avatar is the perfect fit for you and your friends! Either era of Avatar is fun and a unique group costume. With an earth, fire, air, and water bender, your squad will be able to enjoy any Halloween event.
Disenchantment (3+)
Last but not least, Disenchantment is a cool choice with lots of quirky characters to choose from. Princess Bean, her elf sidekick Elfo, and her personal demon Luci are the iconic trio that can wow the Halloween crowd. If you need more accommodations, don't worry! There are  a plethora of Dreamland characters to complete the group. With these endless options, you and the squad will be sure to have a Happy Halloween!