Bathing Suits: Where to Get the Best Bang for your Booty
Big booties, little booties, and medium booties alike will be flaunted this spring break, but finding out where to get a bathing suit that will work for your budget AND your body can be a strenuous task. Luckily, this article will serve as your guide for the perfect swimsuit to go along with your spring break plans!
Aerie
Pros: Inclusive sizing, mix and match swim pieces, free shipping and returns
Cons: Price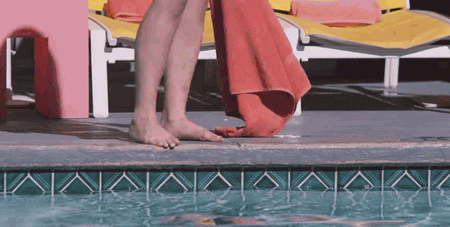 With a price point around $45 for a bikini, Aerie is kind of lofty with their prices, but with that being said, it's not impossible to find sales on their swim pieces! I'm a huge fan of the aerie bikinis, and I especially love the online Bikini Mix & Match. Talk about inclusivity! I usually wear a medium on the bottom and a small on top, and with Aerie, I can make the bikini coverage, style, and sizing exactly what I need it to be. Plus, my Aerie bikini has held up for two summers already! The size range is the most inclusive on this list, with sizes ranging from  XXS-XXL in bottoms and soft tops and 30A-38DDD in bra-like tops! Aerie is also fantastic about understanding that ordering a bikini can be questionable, and even with the sizing guides available online, sometimes you need a different fit than you originally thought. This means that Aerie offers free shipping and returns on all bathing suits! Aerie has always had a very strong body positivity campaign, and even now, they don't photoshop their models and continue to be a strong role model for other fashion brands in the industry.
Forever 21
Pros: Trendy styles, available in store
Cons: Limited size range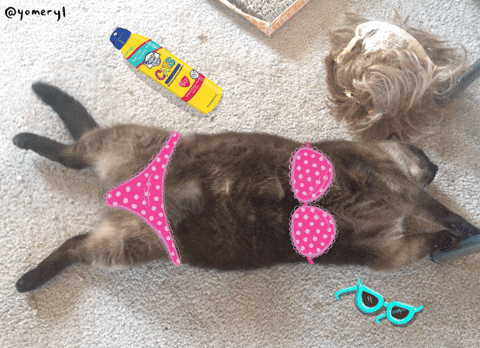 Forever 21 is known for its eclectic style, so if you're looking for a fun new print to flaunt on the beach, F21 has you covered! F21 is also known for its relative cheapness, and with a full bikini set starting around $35, you can definitely save a little bit of money shopping here. Although F21 has a very limited mix and match section (Aerie remains unparalleled), the swim suit tops and bottoms are sold separately, so different sizings for top and bottom can be purchased. The size range for F21 ranges from a S-XL in both tops and bottoms, but fails to recognize smaller and larger sizes. Another bummer about F21 is that all of their swim is final sale only, so exchanges cannot be made. Most bikinis must be tried on in the store, so online shopping is a pretty big no-go.
RomWe
Pros: Price, trendy styles
Cons: online only, no returns or exchanges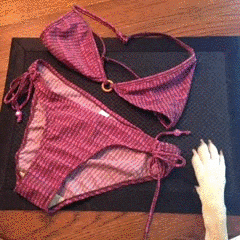 With bikinis ranging from $10-15, RomWe offers some of the most affordable bikini sets on the internet. That being said, size range is limited, and the tops and bottoms come in a set of the same size. As for the quality, I've had friends who have said that RomWe bikinis will hold up for a summer of inconsistent use, but that after a summer, the cheap material tends to fray or get more translucent! Another downfall of RomWe is that the bikini bottoms they offer tend to be pretty… skimpy! For girls with bigger booties, the bikini bottoms look like a joke! The coverage for most of the bottoms are very limited, and although that may be the look for spring break, usually these kinds of bikini bottoms don't fly during family vacations in front of parents! The final downfall of RomWe is that the entire shop is online, so determining the right size and fit can be a hassle, especially when there are no returns or exchanges! RomWe is an affordable brand with seemingly endless options for your bikini, but the hassle of online sizing and limited use leads me to believe that RomWe might give you your favorite spring break bikini, but you might need something a little more durable for the summer.
Overall, there are so many different places for you to find your perfect bikini! With the body positivity movement that has grown so popular recently, many brands are expanding their size range and adjusting to allow for more inclusivity. The brands that are doing this may be a little bit more expensive, but they also tend to use better quality fabrics in their bathing suits! Giving your business to a company that is constantly advocating for body positivity and inclusivity means that you are supporting the movement and supporting a better tomorrow! But hey, there's nothing wrong with finding a cute bikini for a fraction of the cost either!