The Amazon Hack You Need to Know
I purchased from Amazon today. And I've done it before, and I'll do it again.
It's no secret that our consumerist culture today bows down to a king, and his name is Jeff Bezos: founder of Amazon.com. Amazon has disrupted numerous industries of diverse specialties, including Whole Foods, IMDb, Zappos, and GoodReads. He even has a share in Twitter, Google, and Uber. Because of his broad span of investments, many customers are concerned that Amazon and the rest of Bezos' companies are monopolizing the economy and ruining the "American Dream."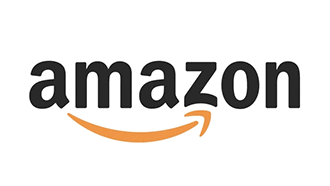 However, all skepticism aside, Amazon has become an incredibly important and useful tool for people today. Developments like Prime can get us items we need overnight, and Alexa is changing how humans communicate.
As a people, we need Amazon, and we're inevitably going to spend money there. With that being said, I've recently discovered a way to make your money matter when you shop on Amazon. It's called AmazonSmile.
AmazonSmile (smile.amazon.com) is the same shopping platform as Amazon.com, with the same products and prices. So what's different? AmazonSmile donates 0.5% of your purchase to a charity of your choice.
Over one million charities are signed up to connect with AmazonSmile, so you can choose an international, national, or local charity to engage with. For example, I chose a local charity from my hometown of Richmond, VA called Books on Wheels that provides free books for young children to read.
AmazonSmile is a thoughtful and impactful program that you can take part in from behind your computer or phone screen. If you're going to shop on Amazon, you may as well donate and make a difference at no additional cost or charge! It's a simple way to make your money matter.