8 Free or Cheap Things to Do Over Winter Break
Not sure what you want to do this winter break? That's okay! Check out this list for eight cheap or free ideas sure to make your winter break amazing.
Read a
Book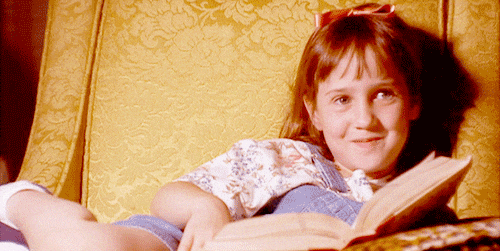 It's no secret that I love books. Books are like wonderful little portals to another world that fit right in your hands. Need some book inspiration? Check out Goodreads or my article series 10 Books to Read Before You Graduate (shameless plug, I know).
Visit a Christmas Market
Christmas markets are super cute. From buying homemade hot cocoa to looking at glass-blown ornaments to finding the perfect Christmas present for your friend, there is so much to see and do at a Christmas market. Plus, there's one in almost every town, so you won't have to travel far!
Plan a Self-Care Day
Treat yo' self! Whether it be giving yourself a facial, hair mask, pedicure, or manicure, spend some time making yourself feel and look great. Draw a bath, light some candles, and make your own spa at home. You'll feel amazing afterwards, trust me.
Make Your Own Movie Theater
If you've got Netflix, Hulu, Amazon Prime, or a bunch of DVDs left over from the early 2000s, then you can host your own movie night. Click on your favorite flick (or pop in a disc), grab some popcorn and candy, and waste the day away watching movies.
Bake Holiday Treats
My favorite thing to do over the holiday season is bake. My mom and I create cookies, macaroons, and peanut butter fudge in her kitchen every year. Grab a friend or family member and whip up some tasty treats in your own home!
Have Fun in the Snow
If it snows in your area over break, take advantage of it! Release your inner kid and have a snowball fight, make snow angels and snowmen, and go sledding. Or, if you're looking for something more low-key, take a walk around your neighborhood. Everything looks so different and beautiful under a fresh layer of snow.
Start a Bullet Journal
Bullet journals are a fun, creative way to stay organized. They're great for keeping all of your lists, assignments, and thoughts in one place. And, they're really fun to make. Never heard of one? Here's a handy article that explains how to start your own bullet journal.
Get Started Early on New Year's Resolutions
Who says you have to wait until January 1st? Get started on those New Year's resolutions now. Plus, you may be more likely to stick with them in January if you get over the two-week hump in December!
Whether or not you do all, some, or none of these ideas, I hope you have a fantastic break. Have a merry Christmas and happy Hanukkah. Until next year!