The Chocolate Recipe You Need ASAP
Another post about chocolate, sorry everyone but I was in love with chocolate way beforemy boyfriend. One of my roommates recently sent me a Buzzfeed article about how I've been 
using my CrockPot wrong. Interested, I opened the article. My roommate obviously knows me too well because THIS is what I opened… 
For those of you who cannot tell, that is a CHOOCLATE LAVA CAKE made in a CrockPot. Let me just tell you, I was skeptical…so naturally, I had to try it. It was super easy to 
Ingredients:
-one chocolate cake mix (I used dark chocolate)
-one box of chocolate pudding
-chocolate chips (because why not)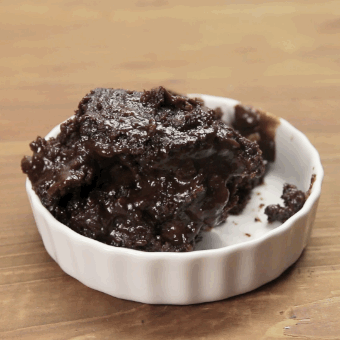 Basically, you just pour all of this into the CrockPot and let it sit for about two and a half hours on high, four if you're setting it on low. Seriously, it's so easy, inexpensive and irresistibly 
amazing you'll want to make it every week. A plus, it's also totally fine to put it in the refrigerator and heat it up in the microwave. It is just as amazing night after night. Get yourself 
to the grocery store ladies because this is THE BOMB.