4 TV Shows That Need A Reboot ASAP
Who wouldn't love to watch a reboot of a nostalgic TV show? There are some series that left a big hole in our hearts when they were over, but as we know, a lot of things can change so, here are some old shows that are screaming for a reboot.
1. Freaks and Geeks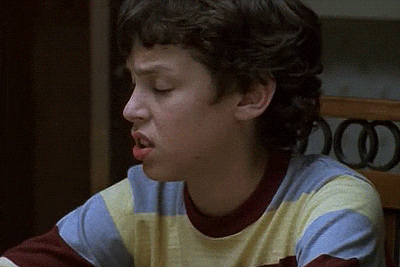 Gif Source: Giphy
The American teen comedy-drama produced by Judd Apatow follows the rotine of a group American students. They belong to two differents groups: the"freaks", taken as the rebel ones; and the "geeks", that suffer bullying from the sports guys.
You will find romance, bullying, divorce, drugs and puberty on this 90's TV show. The problem is: it only aired for one season. We need a little bit more. It is very frustrating when you love a serie and it just ends without a real closure, so, this is a shout out to the producers: bring it on.
2. Friends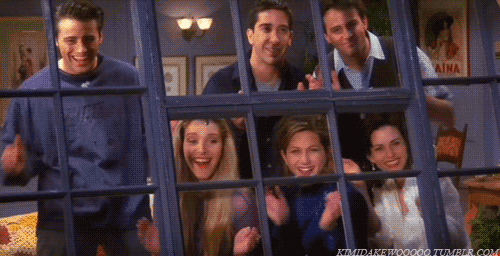 Gif Source: Giphy
Even nowadays, Friends is still one of the favorites TV shows of the century. Monica (Courteney Cox), Rachel (Jennifer Aniston), Phoebe (Lisa Kudrow), Chandler (Matthew Perry), Ross (David Schwimmer) and Joey (Matt LeBlanc) made us think about life in the funniest way possible. It's a show about six friends living romances, adventures and some trouble in New York City.
It would be amazing to have another season of the series so we could find out what happened to our favorite characters. Watch out for spoilers! What happened to Rachel and Ross relationship after she got out of the airplane? And what about Monica and Chandler's baby? Is Joey okay, what happened to his life and his actor's career? And what about Phoebe and Mike? Well, maybe a reboot could answer our questions.
3. Gossip Girl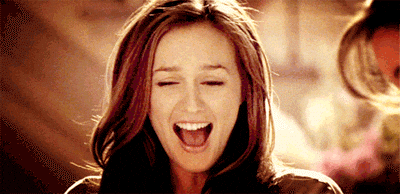 Gif Source: Giphy
Can you imagine a reboot of one of the most popular teenshows? Gossip Girl follows stories about Manhattan's Elite, showing us how hard it is to be part of the royalty and how hard it is to never feel part of it. Blair (Leighton Meester), Serena (Blake Lively), Nate (Chace Crawford), Chuck (Ed Westwick) and Dan (Penn Badgley) put their friendships and relationships to the test while some secrets are exposed to the Upper East Side.
We know that at the end of the show they are adults but the drama is still very present in everyone's life, it would be a nice thing to find out more about their future. Another TV show inspired by this one could also happen since there were some rumors that it was a possibility. Fingers Crossed.
4. Sex and the City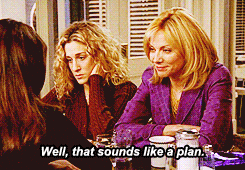 Gif Source: Giphy
One of the best written and acted comedies, Sex And The City show us the jumpy live of four single and successful women from New York, telling the story of Carrie (Sarah Jessica Parker) and her three friends: Samantha (Kim Cattrall), Charlotte (Kristin Davis) and Miranda (Cynthia Nixon).
The four ladies live a bunch of adventures and romances. Some reboots were already made like "The Carrie Diaries", but the show was cancelled after a few seasons. Of course, we still have hope, but we don't see many people talking about a reboot. After the end of the series, HBO released two films about them, but I just don't think we've heard enough from these ladies.