Jaedon McColl, a fourth-year civil engineering student with a minor in disability studies, has participated in Movember for four years. Sporting a green baseball cap with a French mustache stitched above the brim, McColl walked me through his Movember journey.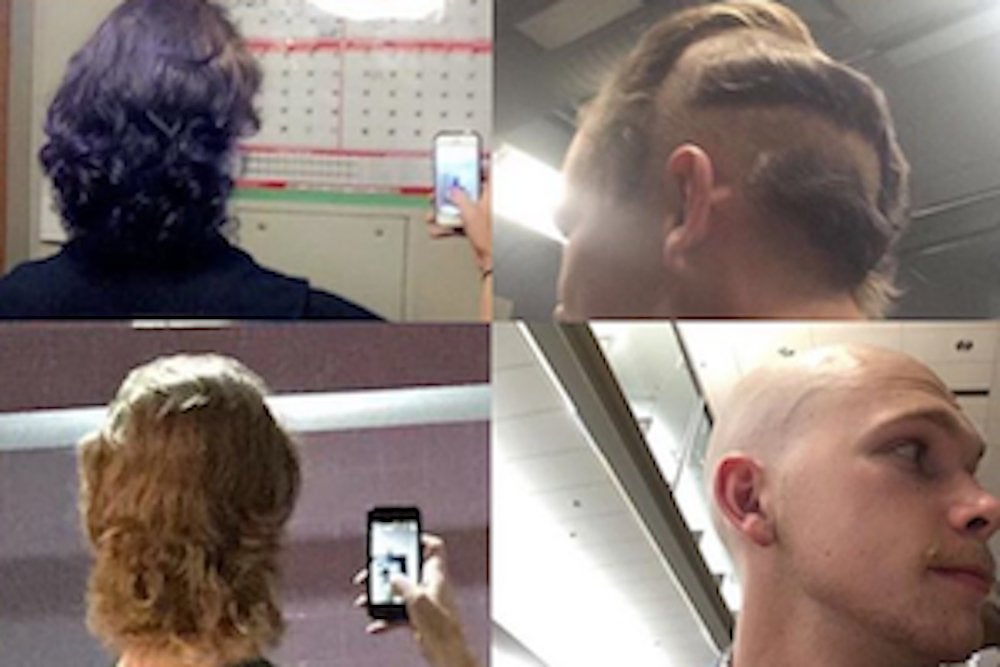 Photo from Jaedon McColl.
Q: Why did you start raising money for Movember?
MCCOLL: So, I came to Carleton and I really wanted to get involved [with Movember]. I was involved in high school, and I love taking care of people and supporting a good cause. I actually didn't understand what Movember was about. I thought I was about men's health and cancer – just a basic general knowledge, so I raised $60 that year. Then, my following year is when I really became passionate, because I dealt with a suicide prevention situation. I didn't know Movember raised awareness about suicide as well. So, once I found that out, I wanted to make a change, so I just went from there. I got as many people together to raise as much awareness. I decided to shave my head so the highest [donor] would be able to shave my head and by November 1 of 2017, I already had $1100. So that's originally why I started. Not fully understanding it, but once I knew I could make a change about a topic that really impacted my life and that experience – it's what really made me get started.
Q: How do you raise more money – through your fundraising events or people in your life who know about your cause?
MCCOLL: I would say it's not fifty-fifty but it's definitely both. In the past four years, I've run a lot of events. My family definitely does play a role. I shoot them a link and say: "share my link and read my bio". Or I tell my friends to share my link on Facebook if they're not in a financially good position. November is a tough time for most people and students for sure. I would say that it's equal. My friends knowing who I am and what I am about definitely helps.
Q: What has been the most touching story you've heard from Movember?
MCCOLL: Well, most recently I was told by somebody who started doing Movember this year was that I was the main reason as to why they started raising awareness, and that really impacted me because I want to make a change directly, but now I'm also making a change indirectly. I think that really impacted me because November being that month of suicide awareness and men's health – and men aside, anybody's mental health and physical health – November is known as a down month. To just have my spirits raised by that is just great because I don't need to decompress, because this is what I do and this is what I love. That probably impacted me the most. Another story is just seeing buddies creating groups or seeing the posts on Facebook of other students at Carleton – doing Movember and being able to share their page. Yes, I have a dollar-figure on my name that I fundraised, but it's not about that, it's about the awareness. Everybody's got their own personal bio on their page and it's about awareness.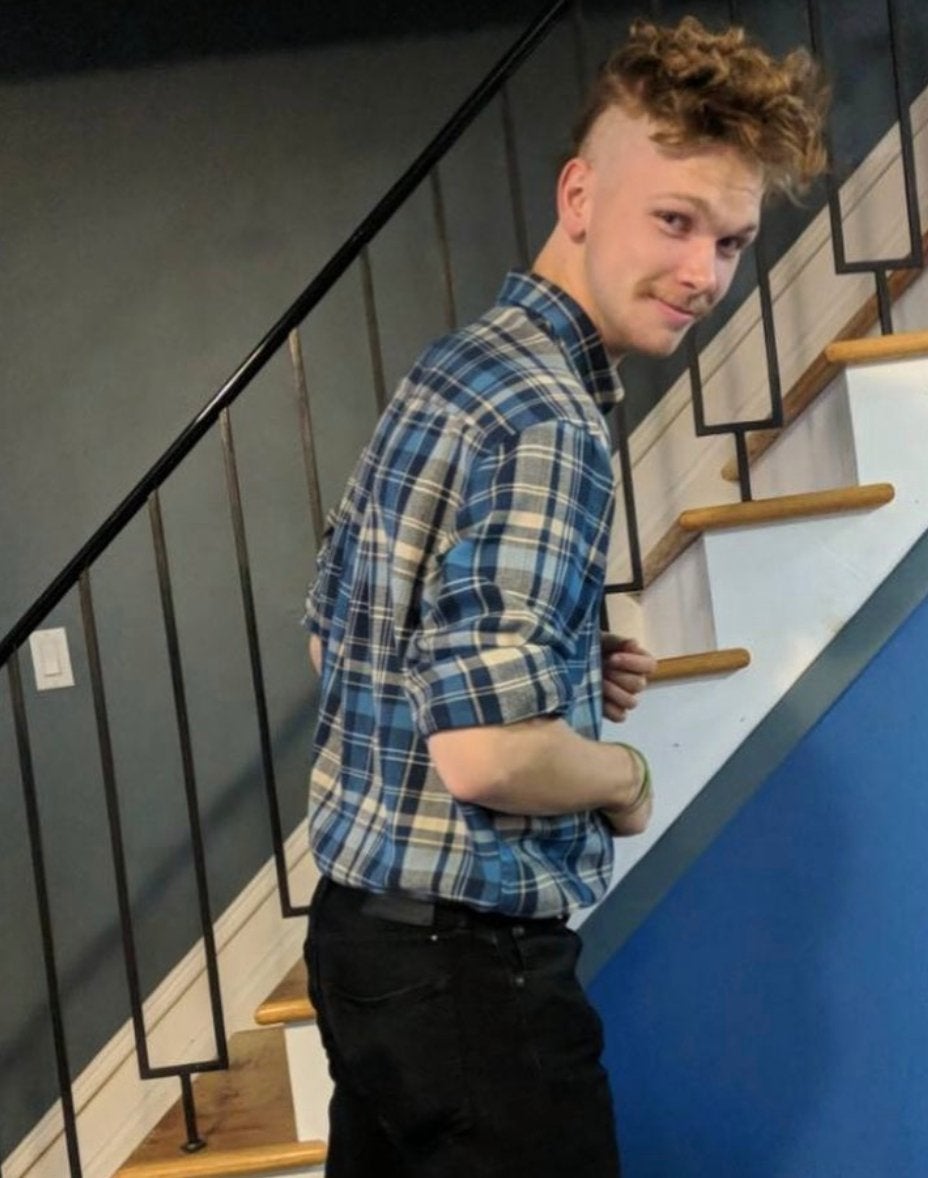 Photo from Jaedon McColl.​
Q: What do you have to say to people who may not participate in Movember or be aware of what Movember means?
MCCOLL: Personally, I've grown up in an environment and had situations that I've dealt with about suicide and men's health that's directly impacted me. But prior to Movember, when I decided not to do it, people could've looked at me and said: "Well, he's not doing Movember" and just judged from face value. Everybody has their reason for not doing something, right? And everybody puts their time into something different in life. And I'm proud to say I'm making a change and I can see my impact. I honestly don't know the reason, but I would still encourage it.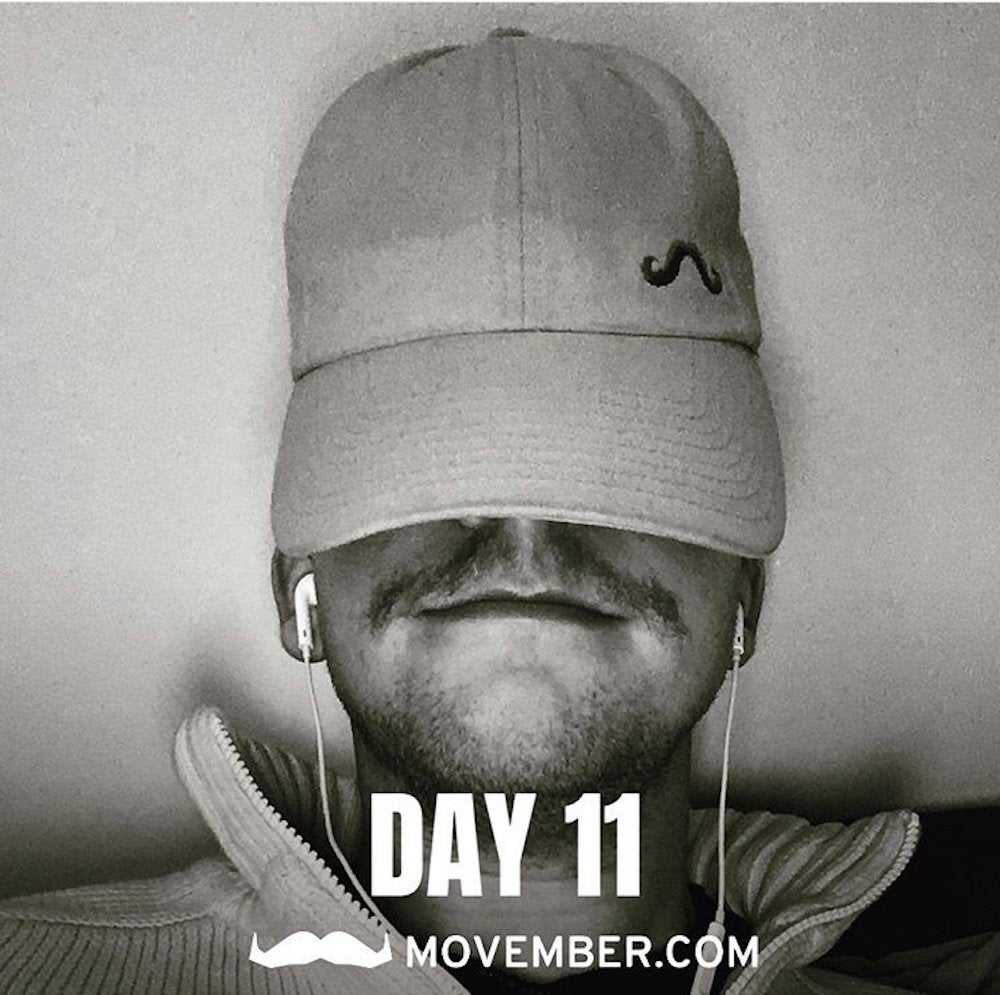 Photo from Jaedon McColl.
As of Nov. 20, 2019, McColl has raised $1327 of his $2000 goal. 
His Movember effort can be follow through his Movember instagram page: @mojaebro 
McColl's Movember fundraising can be tracked through: https://ca.movember.com/mospace/13458351#