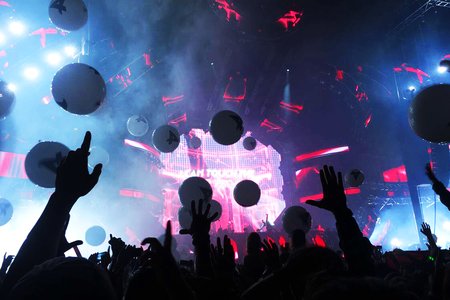 Lindsay Thompson / Her Campus
Fyre Festival: A Commentary on Millennials
Fyre festival – a huge topic of interest especially after the release of Netflix's Fyre: The Biggest Party that Never Happened and Hulu's Fyre Fraud. Both documentaries address what was marketed as luxury music festival. From the making and deployment of the initial promotion video, up to the absolute chaos of the actual event and its consequences.
In both films the CEO of Fyre Media and the prson behind this disastrous event are main characters, as many are so obviously questioning; how did he get away with this?
Billy McFarland, founder of Fyre media and the evil mastermind/con-artist behind Fyre Festival happens to be a seasoned veteran in the business of scamming people – specifically rich millennials.
This can be seen in his previous endeavors with his company Magnises, a luxury credit card membership that promised exclusive ticket offers, networking events and access to a private condo. Many members repeatedly reported never receiving the tickets they purchased and few got refunded. Unfortunately, the fraudulent activities that occurred within Magnises became a foreshadowing for McFarland's following business venture as well (Fyre Festival).
In terms of marketing, Fyre festival was a huge success, in fact it was so successful that it was oversold. The event's promotion video features some of the world's biggest supermodels, such as Bella Hadid, Hailey Bieber and Emily Ratajkowsi, partying on yachts, running across beaches and riding on Sea-Doos. The advertisement video claims to be on Pablo Escobar's private island and promises "to exceed all expectations" leaving its viewers with what is mentioned in Fyre Fraud as FOMO (fear of missing out). Multiple influencers were paid upwards of $20,000 per post in order to generate a larger social media reach.
One of the many influencers being Kendall Jenner who was paid a notable sum of $250,000 for one post.
McFarland essentially capitalized on the power of social medias influence and marketed what he called a "vision", instead of an event. Coincidentally, this vision aligned perfectly with what many millennials desire to portray on their own social media profiles – the idea of being surrounded by attractive people, having a great time and being a part of an exclusive luxurious event.
Fyre Festival was what the Fyre Fraud documentary describes as a "pretext for good Instagrams". McFarland used the advertisement campaign to bridge the disconnect between the social media lives millennials aspire to live and their actual lives.
Disclaimer; as a millennial I will be the first to admit I am no exception to this desire of wanting to appear like the best version of myself on Instagram nor am I immune to the social media influence. However, I find it deeply concerning that of all the festival attendees, few stopped to question the logistics of this newly established festival prior to purchasing passes for such a costly sum. It pains me to think that millennials are that focused on curating the best content for their Instagram's that no one bothered to conduct any research on who their money was going to.
Are millennials that easily swayed by influencers that we will jump at the chance to be a part of the lifestyle anyone so smoothly markets to us?
Considering that Billy McFarland seemed to have a proclivity to sell something he couldn't produce and that it was a first-time festival, it should have been obvious something was amiss. Not to mention that nearing the date of the actual festival other events transpired, like coercing attendees to put more money on their wristbands and not receiving any response from Fyre about the location or travel details. As if this lack of information and poor customer service wasn't enough, there was also a twitter account (@FyreFraud) that started with the specific intention of informing people that this event was built on a lie.
Maybe Billy McFarland's ability to understand the millennial obsession with luxury and exclusivity stemmed from that fact that he is also a millennial that possess such desires
Perhaps he had also conned himself into believing his "vision" was achievable.