5 reasons Kelly Kapoor is the best character on The Office
Jim and Pam may be relationship goals, Michael may be the funniest and Creed and Dwight among the most amusing to watch. But the queen bee? That title definitely goes to Kelly Kapoor. Here's five reasons why:
1. Her and Ryan's relationship is so bad, it's good
They're no Jim and Pam, but the on/off again pair is a ton of fun to watch. The entire relationship is ridiculous… but also a little too relatable at times. Plus, the actors dated in real life!
2. She's the #1 source for office gossip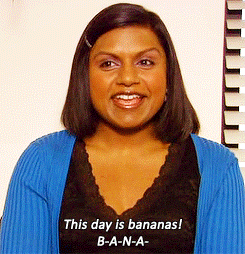 She's basically "The Office's" Gossip Girl — she knows everyone's tea and all the latest celebrity dirt.
3. She has the best comebacks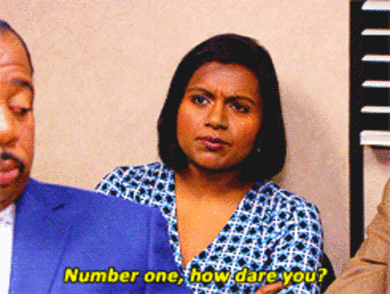 4. She just wants to be liked
Kelly may be sassy, but deep down she just wants to be friends with everyone. Jim and Dwight, you should have gone to her American Idol party!
5. Her portrayer Mindy Kaling is just as awesome
Kaling was actually one of the show's writers! She's gone on to work on other successful ventures like "The Mindy Project" and the comedy movie "Late Night."
In conclusion? All hail Queen Kelly.
Images courtesy of Giphy