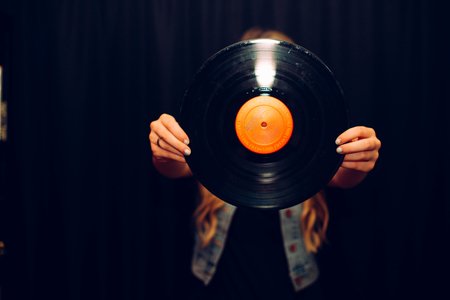 Breanna Coon / Her Campus
A Ranking of 5 Seconds of Summer's New Album "CALM"
I have loved 5 Seconds of Summer since I was in 7th grade. I kind of migrated to other artists, but I recently dived back into this band just in time for the release of their fourth studio album, CALM, which dropped on March 27th. I've listened to this album on repeat since the day it came out and I'm still not tired of it.
Here's how I rank the songs on CALM based on my own personal listening experience. 
12.  Easier
This was the first single to be released from this album, so it got a lot more playtime than the ones I ranked higher. When this song first came out you better believe I played it on repeat; it introduced us to this album's unique sound. It's still a solid bop for when you're in your feelings -- with passive-aggressive lyrics and a stanky bassline, what else could you ask for?
11. No Shame
The third single to be released, its an overall catchy tune and a lot of this low ranking is just personal taste. For me, this one would be good for a party playlist because it's a hard banger that you can dance to -- something I find myself doing a good bit! It has a bit of a lighter sound than the previous two singles "Easier" and "Teeth", showcasing the variety of the songs on the album.  
10. Teeth
This is the second single to be released for this album and it sounds a lot like "Easier" because it has a similar stanky bassline, but here, it separates from its pre-chorus then comes right back in full force. I do enjoy this song; because it's the second single, it really strapped people in and let them know they ain't never heard anything like this before. I will reiterate that the bass guitar and drum line are killer in this song, pushing it higher up in my ranking.  
9. Not in the Same Way
This song is a banger and its lyrical content is so deep and thoughtful. That's what motivated me to rank this one higher. I don't find myself listening to it on repeat but when I listen to the entire album, I will go hard to this song. The lyrics really hit home because I think we have all had the experience of not sharing the same feelings as someone else, which really makes this one hit hard. 
8. Thin White Lies
This is one song that I personally need to get hype. It gradually becomes more complex as it progresses and has a more synthesized sound in the chorus than some others, but this album has definitely shown that the band is truly making the music they want to hear. One lyric really hit me differently: "I don't think I like me anymore, can someone tell me who I was before?" 
7. High
This one really hits different late at night. It's a slower song, but it still goes pretty hard in its lyrical content, making it a perfect bop to cry to (from personal experience). I am probably going to make a whole playlist around this song titled "Thoughts at 3 am". This song brings me to my own existential thoughts that I have before falling asleep about all the people that have come in and out of my life. 
6. Wildflower
I don't know what it is about this song that makes me wanna dance around my room. It's perfect on a playlist with Harry Styles's "Golden" and great for when you're about to go out. They released this one as the last single and the artwork is so BEAUTIFUL. This one is a perfect upbeat tune for the summertime that is definitely going to make an appearance in my summer playlists. 
5. Old Me
I ranked this one here because it brought me back to the early days of this band and the joy I got from listening to their music. 5SOS helped me navigate some tough times in my younger years and "Old Me" made me feel very sentimental for how far I've come from those days. The music video for this made me cry because I was instantly brought back to my 7th-grade self finding the music video for "She Looks so Perfect" and falling in love with this band. 
4. Red Desert
This one makes you wanna go for a long drive to nowhere, really just bust a move and vibe with your good friends. It's a very summery song that keeps the energy high from day to night. This song opens with very clean, synthesized vocals and then transitions to the upbeat chorus that just makes ya wanna get up and dance. 
3. Best Years
A nice lo-fi jam that would be ideal for a rainy day snuggled up with your best friend, significant other, or even solo. This song reminds me of my best friends and the nights we spent together, just making memories without really doing anything extraordinary beside existing. I catch myself listening to this late at night along with "High", deep in thought. This one makes me want to hang out with someone special on top of a parking garage talking about plans for the future; that's the vibe of this song. 
2. Lonely Heart
With this ranking, it was a toss-up between these last two songs because they are both so well done. This one hit me hard when this album was first released. It opens and you think 'ah this is such a pleasant acoustic ballad' only to be shell-shocked by the upbeat chorus. It hits harder than you think it will in the beginning and it's one that I listen to way more than I should. It's super catchy and makes me happy, even though the lyrical content is really about longing for someone to stay.
1. Lover of Mine
This song just makes you feel very nostalgic about the past, reminding you to cherish the loved ones in your life. Personally, it makes me want to hug all my friends that much closer, especially when this quarantine is over. Luke Hemmings's clean vocals on the chorus really help to take this song to the next level, not to mention the beautiful writing. "Lover of Mine" really just makes me feel some type of way and truly brings out the hopeless romantic in me. Definitely one to be featured on any playlist I make for my friends and probably at my wedding, who knows? THIS SONG IS A MASTERPIECE I CANNOT STRESS THIS ENOUGH!