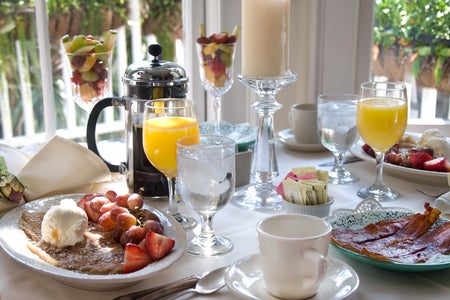 My Favorite Brunch Spots in Charleston
If there's one thing in life I would do anything for, it's breakfast food. This makes living in Charleston that much better because if there's one thing this city knows how to do, it's brunch. From bottomless mimosas to fluffy pancakes, I am ALWAYS down to try a new brunch place. Although my college budget has restricted me from trying some of the fine dining brunch places, these are a few affordable places that I have fell in love with nonetheless. Don't worry, I am determined to make it to places like High Cotton and Eli's Table one day, one way or another.
I hope you enjoyed my restaurant overviews. Brunch is certainly my favorite meal to enjoy. I look forward to trying new places and hearing all your recommendations!