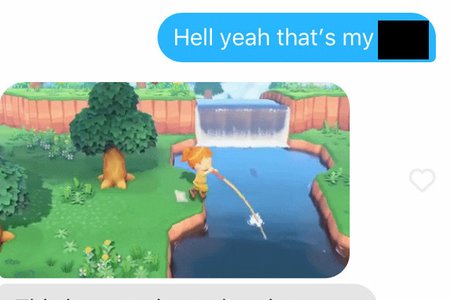 Animal Crossing is the Best Game to Cure Your Quarantine Blues
Right now is such a trying time for everyone, especially for us college students. Most of us are being kicked out of where we've been living for months with little notice, jobs are being put on hold, and every plan you had has been postponed or canceled for who knows how long. COVID-19 is affecting everyone, healthy and ill alike, in many terrible ways. However, in the midst of all of this chaos, there is one shining light of hope: Animal Crossing New Horizons.
I have been playing the series nearly my whole life and it has always been a form of stress relief for me. As a child, when I was sad, I would play AC and just forget about all my problems. Well maybe not only when I was a child because, to be honest, AC is one of the only things keeping me from being completely and utterly depressed during this pandemic. And I'm not the only one who feels this way, all over Instagram and Snapchat I've seen people of all ages enjoying the game in this terrible time, citing it as the only good thing to happen recently. While I hate the Coronavirus and what it has done to the world already, I am thankful to see people bonding over a game that means so much to me. If you haven't played yet or heard about the hype, I highly suggest you check it out. I'm a little biased to Nintendo, especially considering one of their games is my namesake, but they truly knocked it out the park on this game and couldn't have picked a better time to release the long-awaited fifth installment of the iconic Animal Crossing series.