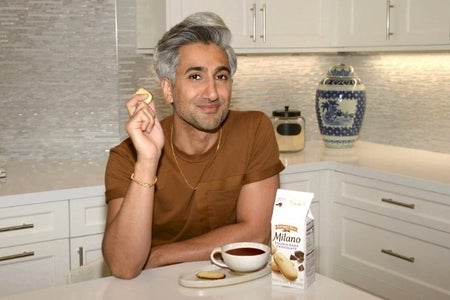 10 Forgotten Snacks From the 2000's
Do you remember the early 2000s? More specifically, the weird snacks that blessed our childhoods? Lately, I have, and I must say, I wish some of them would return to grocery shelves everywhere. Even though I don't remember all of these snacks or had all of them, I thought I would list off my top 10 choices, along with some honorable mentions, and share them with you all. 
The true classic snack of the 2000's; personally, I believe these fun flavored yogurt balls should never have been discontinued. I mean, the flavors were impeccable, ranging from strawberry slam to berry blast. 

These little guys were basically the mini versions of Cheez-its and cookies. They were so easy to eat as well, basically allowing you to open it and down the whole bag. Sure, you could have eaten them with your hands, but the best way to eat them was pouring them straight into your mouth.

Remember those commercials with the Sprouse twins, Bella Thorne, and the little monkey in sunglasses mascot that would always promote free stuff? Well, those were commercials for Crush Cups. Personally, they should have never discontinued this, since it's easy to use and eco friendly.

Another underrated yogurt, Trix yogurt had fun flavors like a wild berry, strawberry and banana, raspberry rainbow, and cotton candy (my personal fav); another unforgettable feature: the wacky color swirls. 

Now, I know this was technically a cereal, but let's be honest: tiny cookies are not cereal. However, they were always fun to eat, and the commercial was equally as entertaining, with the crazy wolf mascot always looking for his Cookie Crisps. 

Another eco-friendly snack that I personally believe should be brought back from the dead. Not only were they tasty, but they also created little to no waste. There were flavors like Fruit Loops, Apple Jacks, and my personal favorite, Chocolate. 

7.

Any Kind of Handi Snacks

I will say, I forget which brand of these I ate, but what I do remember was how amazing they were. Personally, I was more into the cheese dip and crackers, but I remember there were also cheese dip and pretzels as well as icing dip and cookie crackers.

In my opinion, Kid Cuisine was a true delicacy. Dare I even say that they were better than Lunchables. From the cute little penguin mascot on the box to the mac and cheese and star nuggets, Kid Cuisine was amazing and was truly underrated.

Admit it, the first thing that came to your head when you read this was the Baby Bottle Pop theme song that played in every commercial. These lollipop-sugar candies were truly the best.

Push Pops were truly a summer classic; whether it be an end of year school party or pool party, Push Pops were always the way to go. Also, you could never go wrong with the flavors too; personally, my favorite was Outrageous Orange, but there other classic flavors like Cherry Blast and Turbo Grape. 
Some other honorable mentions:
Reese's Puffs cereal, Pops cereal, Fruit Roll-Up Tongue Tattoos, Uncrustables, Lil Debbie Oatmeal Creme Pies, Scooby snacks