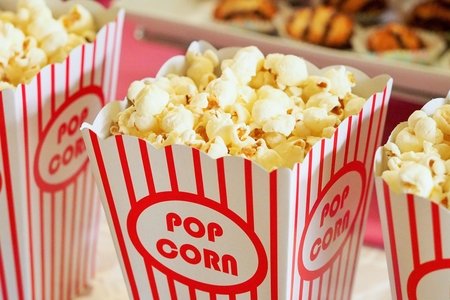 This Year's Oscars Ceremony Put Asians Over Asian Americans; Here's Why It Needs to Change
Last Sunday, one of the most esteemed award shows was held: the renowned Academy Awards. Every year, about a month after the Oscar nominations are announced, the biggest stars in Hollywood gather to attend this nationally televised show. However, this year was exceptionally different. We no longer saw just the biggest names in Hollywood—this year the Oscars was introduced to Parasite, a monumental South Korean film exploring themes of class conflict, social inequality, and the horrors of capitalism. Director Bong Joon-Ho and the cast, including actors Cho Yeo-Jeong and Song Kang-Ho, displayed their unquestionable brilliance to deliver one of the highest-rated films of the year, and the very first foreign-language film to ever receive the Best Picture award. This is undeniably a remarkable feat, and definitely a win for Asian representation on a fundamental level, but we mustn't mistake this as a win for Asian Americans. In fact, it only goes to show how little our society still values Asian Americans in the realm of representation.
Don't get me wrong, Parasite was absolutely deserving of its four-Oscar sweep, from Best Director to Best Picture. It was indisputably one of the best films of the year, if not the best. But it wasn't the only movie that was worthy of these honors and this massive amount of recognition. The Farewell, directed and written by Chinese American Lulu Wang, was an incredibly moving story about family based on Wang's life. The film stars Awkwafina as Billi, a Chinese American woman that, along with the rest of her family, is trying to keep her grandmother's fatal illness a secret from her. The story explores ideas of identity, Eastern vs. Western culture, and familial bonds and relationships in the most touching and poignant way I've ever seen presented in film. While these themes are relatable to everyone, it is an especially tender storyline for Asian Americans, who have found themselves in the shoes of Billi in one way or another. For me personally, it literally was the first time I had ever seen a movie that was able to encapsulate my experiences so authentically, and the first time I was able to identify not only myself but my entire family with the characters displayed on the screen.
On a basic, statistical level, The Farewell was rated higher on Rotten Tomatoes, at an epic 98%, higher than all other Best Picture nominees, with the exception of Parasite. Lulu Wang's direction and Awkwafina and Zhao Shuzhen's acting was widely praised and received critical acclaim all around, with Awkwafina even being the first Asian to win Best Actress at the Golden Globe Awards. To not receive a single nomination at the Oscars can only be described as prejudiced on behalf of the Academy.
In an ideal world, both Parasite and The Farewell should have received numerous nominations at the Oscars, but in our world of unjust representation for minorities, the Academy only allotted room for one of these films—and it wasn't the one telling an original, genuine Asian American story. With our age of patriotism and pride of being American, it is surprising that they would not even consider a film that tells of a real American narrative, but the truth is simple: Americans still do not view Asian American experiences as American experiences. To the 84% white Academy, along with the rest of the country, we are still too foreign to be American, yet within ourselves, we feel too American to align perfectly with our Asian homelands. We remain in a category on our own, with experiences that, we are told repeatedly, do not matter, as clearly shown by the utter neglect we undergo on huge platforms.
By only acknowledging the genius of Parasite, the diversity quota was full. The Academy had no more room to nominate other phenomenal, well-deserving films and directors and actors because, sorry! Our Asian nominations maxed out. You got your representation, now be happy and stay quiet. But that's the thing—we, Asian Americans, did not get our representation. As outstanding as Parasite was, we fundamentally are not Asians that were born and raised in our ancestors' countries; we are Asian Americans. So it doesn't depict our story or our experiences. We, as a whole, cannot identify with the characters on screen, and with the exclusion of any nominations for The Farewell, it is quite clear what little value America places upon Asian American lives.
This is not to say you have to specifically be from a lower-class South Korean family to 'identify' with the characters in Parasite, but Asians from Asia have completely different lifestyles and experiences than Asian Americans. It's just like how white Americans cannot identify with the characters in a French film, even if they have French heritage. The two groups are incomparable. On the same level, Asian Americans are simply Americans living American lives, just like the rest of the nation, but society has just not expanded its definition of what an American can be yet.
The complete lack of recognition for The Farewell is not only prejudiced but also representative of how America views Asian Americans. We are a uniform group, bunched in with international Asians because it is convenient, but neglected and held at lesser value when it comes down to it. Parasite was tremendous. America truly has so much to learn from this movie that speaks of class warfare and the pitfalls of a capitalist society, and I could not be happier seeing a film in an Asian language with Asian actors garnering so much attention. But we will still, by and large, wait for the day when representation, validation, and justice for Asian Americans is delivered.