Why You Need to Start Reading for Fun Again (and the books to get you started)
When I was younger, my favorite place in the world was my local town library. I read every standalone novel and every series, rereading my favorites over and over. I brought a book with me to school every day and almost always hid under my blankets past bedtime with a flashlight just to finish whatever I was reading.  
Reading for fun has always been a means of joy and escape for me, and I haven't lost my voracious appetite for books even as I've gotten older. I still visit my old library whenever I'm back in my hometown, and now I try to visit the Boston Public Library frequently while I'm at school.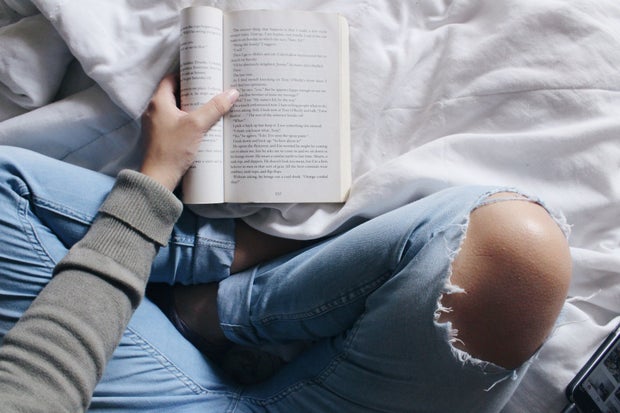 Photo by Fabiola Peñalba from Unsplash
Recently, I've seen many posts on various social media platforms about people losing their love of reading. And I totally get it! Between reading hundreds of pages of assigned readings to packed schedules with no free time, it's understandable that reading for pleasure has fallen to the wayside, especially for college students. 
But I truly believe reading books for fun is important for many reasons. For one, we all spend way too much time on electronic devices (myself included!), and seriously need to take breaks sometimes. Reading also requires us to use our imagination way more than binging Netflix all day does. If you were an avid reader like me, reading for fun may bring back a nostalgic factor that will warm your heart. And finally, reading for fun allows for a much needed escape from the world today. By reading, you get to explore a new world in every novel and let yourself get lost in a story.  
I know it isn't easy to start reading all over again. Therefore, I decided to put together a few recommendations to get you started!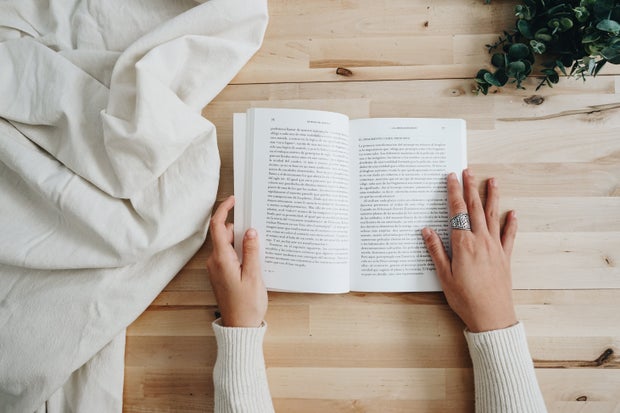 Photo by Enzo Muñoz from Pexels
Try this if you're looking for… swoony contemporary romance novels.
Red, White and Royal Blue by Casey McQuiston. This adorable story follows sworn enemies Prince Henry and First Son of the US Alex as they are forced into a media friendship that quickly turns into something more. Full of pop culture references, funny moments, and sweet romance, I totally recommend this for people looking for books about 20-somethings.
Try these if you're looking for… a YA romance series with amazing leading ladies. 
The To All the Boys series by Jenny Han. Before the third movie comes out, I highly recommend taking the time to read the books first. They have so many sweet-as-can-be scenes that didn't get to fit in the movies, and the characters are given so much more room to develop. It's a 10/10 for me!
Or 
The Dimple and Rishi series by Sandhya Menon.  My personal favorite is the second book, which focuses on plus-sized icon Sweetie, but all of Menon's books are adorable and fluffy, which is perfect for easing you back into reading. I also love how enriched these books are with cultural elements, because WOC deserve their stories to be told just as much.
Try these if you're looking for… a fantasy series to get lost in a new world:
The Cruel Prince series by Holly Black. This three-book series follows Jude, a human in a royal faerie family, as she fights to find a place in a magical world and deal with an oncoming war.
Or
The A Court of Thorns and Roses series by Sarah J. Maas. In these books, Feyre, a human girl, breaks a treaty with the fae and has to deal with the many romantic, political, and personal consequences that follow. This series is a favorite in the book community for its fierce female protagonist, rich world-building, and a certain snarky dark-haired boy with wings.
Try this if you're looking for... something to break your heart and put it back together. 
Letters to the Lost and More Than We Can Tell by Brigid Kemmerer. I would definitely recommend reading these as a duo, because the way the characters are connected is so endearing and sweet. The first book centers around a girl who leaves letters at her mother's grave and starts getting replies from a mysterious boy. The second centers around a boy with a tragic backstory finding solace in a complicated girl as both of their lives start to crumble. 
Try this if you're looking for… something tried and true.  
Wuthering Heights by Emily Brontë. My favorite classic novel, the story of Catherine and Heathcliff is heartbreaking, romantic, and stays with you for a long time. If you're really stuck on what to read, why not turn to the oldies? They're classics for a reason!
I know life is wild right now, but you deserve some self-care. For me, I find my peace and relaxation in books, so I hope you're able to do the same! (And if you can, order these books from your local library or a BIPOC bookstore! Double the good vibes that way!)
Want to keep up with HCBU? Make sure to like us on Facebook, follow us on Instagram, check out our Pinterest board, and read our latest Tweets!