Why Taylor Swift's "Miss Americana" is a Must-Watch, Even for Non-Fans
Taylor Swift's new documentary, Miss Americana, dropped on Netflix on January 31. Clocking in at an hour and 25 minutes, the documentary is filled with important messages and inspiration. Regardless of whether you are a fan of Taylor, Miss Americana is ultimately about finding one's voice in the face of hate, and it carries important weight for any viewer.
The documentary opens with Taylor discussing how growing up in the spotlight has led her to feel a constant need for approval. She talks about how she always tried to be the "good girl" and to act the way she was supposed to. When we hear Taylor receive a phone call telling her that her 2017 album Reputation was not nominated in any of the top categories at the 2018 Grammys, she simply responds that she will make a better record. Though Reputation was extremely successful, Taylor was under so much pressure to always top her previous successes that a lack of proof of approval was absolutely devastating.
She also addresses the now-infamous moment at the 2009 MTV VMAs in which Kanye West took the microphone from her hand during her acceptance speech. She explains that when you are living for the approval of strangers, one small moment can cause it all to come crumbling down. When the crowd at the VMAs booed Kanye, she thought they were booing her. She cites this moment as a catalyst for a lot of the negative psychological paths that she has been down since.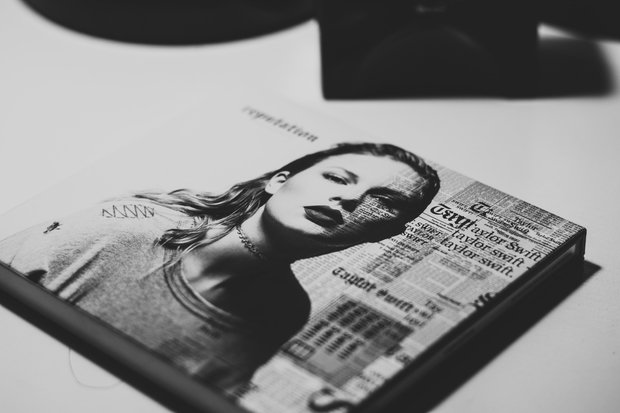 Photo by Raphael Lovaski on Unsplash
She also talks about the loneliness of fame, describing the moment when she won album of the year for the second time for her 2014 album 1989. She explains her feeling of not knowing what to do next now that she'd achieved her goal, and how she felt like there was no one she could call to really share the joy of the moment with.
Another turning point in Taylor's life was her mother's cancer diagnosis. She discusses how something like that can change your entire worldview, causing her to reevaluate what really mattered to her—her family and her friends. She says, "do you really care if the internet doesn't like you today if your mom's sick from her chemo?" One of the songs on Taylor's most recent album Lover, called "Soon You'll Get Better," is a raw, emotional song about dealing with her mother's illness. Taylor had originally said she'd never be able to perform the song live, but recently sang it on a televised home-concert event called "One World: Together at Home." (You can watch her emotional performance here.)
One of the most raw and emotional moments of the documentary is when Taylor opens up about struggling with an eating disorder. She talks about how she no longer looks at pictures of herself to avoid the possibility of being triggered to stop eating. In one particularly powerful moment, she describes the impossibility of beauty standards, ultimately saying that she's learned that it's "better to think you look fat than to look sick."
She also talks about her escape from the public eye after the release of Kanye's song "Famous" led to #TaylorSwiftIsOverParty trending worldwide. The public bullying and shaming that she experienced from people all over the world led to her feeling like she had to run away from it all. She explains that no one saw or heard from her for a year because she thought that was what people wanted.
The documentary takes a happy turn when we get to witness a small piece of Taylor's mainly private relationship with Joe Alwyn. We see a video, filmed by Joe, of Taylor singing her song "Call it What You Want," in which she stops mid-song to mouth the words "I love you" to him. After escaping from the public eye, Taylor is finally able to find happiness on her own terms.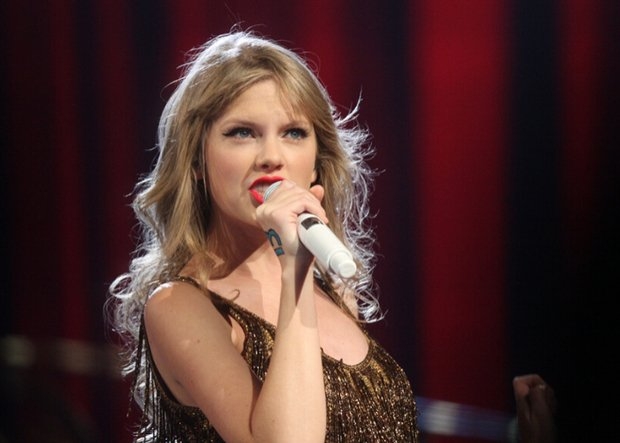 Photo by Eva Rinaldi from Flickr Another major piece of the documentary is Taylor's journey to finding her political voice. She talks about her fear in speaking up as a country artist because of the possibility of being shamed for her views in the way the Dixie Chicks were. However, she ultimately decides that this is a risk she is willing to take, publicly supporting Tennessee's Democratic candidate in the 2018 midterm elections and urging fans to register to vote. Taylor learns that it is important for her to use her platform in order to support something she believes in, despite the advice that this is not something she is "supposed" to be doing.
All in all, Miss Americana reminds us that Taylor is, in fact, a human being just like anyone else. The media often treats celebrities as some indestructible pedestal of greatness, forgetting that they have emotions just like anyone else. Taylor was only 19 years old when Kanye first took the microphone out of her hands, literally still a teenager. The impossibility of beauty standards caused her to feel the need to starve herself. Online bullying forced her to completely remove herself from the public eye.
Miss Americana highlights Taylor overcoming the hardships that come with growing up in the spotlight, ultimately being able to choose to live her life the way she wants, rather than living solely for the approval of others— a lesson anyone could stand to learn.
Want to keep up with HCBU? Make sure to like us on Facebook, follow us on Instagram, check out our Pinterest board, and read our latest Tweets!