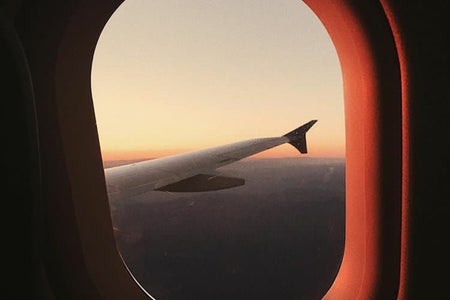 Tessa Pesicka / Her Campus
Why I Never Studied Abroad in College
When I was touring colleges and reading up on their programs over four years ago, I never really considered evaluating each school's study abroad program. The existence of these programs was always a plus but never acted as a deciding factor when determining which college would be best for me. I just thought I should focus all of my energy on the actual campus. Studying abroad was never on my radar. I wanted to fall in love with a college before I thought about leaving it.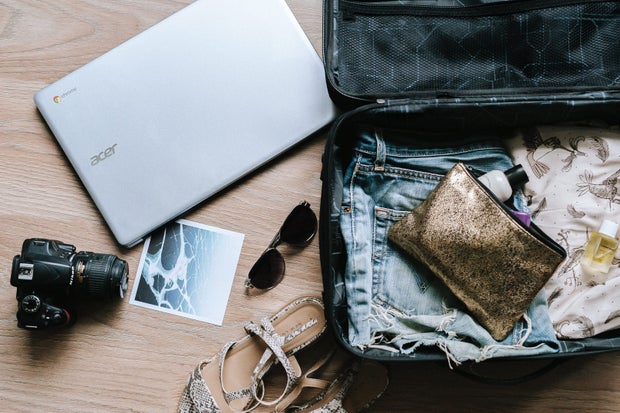 Photo by Anete Lūsiņa from Unsplash Boston University having a good reputation for its many study abroad programs was merely a coincidence. I will admit that it was nice to know that I had options in case I decided I wanted to study abroad at some point. Yet, I ended up not needing them because I spent every semester in Boston.
Many of my friends at BU studied abroad at one point––it's almost assumed that you will at one time or another, probably during your sophomore or junior year. While I was jealous of their foreign adventures and weekends spent traveling across Europe, I never felt envious of their experiences enough to seriously look into possibly studying abroad.
I did think about doing a summer study abroad program–– that way, I wouldn't spend a whole semester away from the campus I love and the friends I have in Boston. But still, it never came to fruition. None of the programs, whether semester-long or just over the summer, intrigued me enough to seriously consider studying abroad.
I'm not saying that students shouldn't take advantage of the opportunity to study abroad. I believe that it can be an invaluable experience and help develop students into their best selves. The best choice for me was to stay in Boston for all four years. Don't feel sorry or glum if that's the best choice for you too. So far, as a senior in my last semester of undergrad, I haven't felt regret about not grasping the chance to study in a new place, and I don't think I ever will.
There are various motivations behind making the decision to spend time studying abroad, besides the amazing opportunity to live in a travel destination for a few months, of course. Some people have a calling to explore other countries during college. I love traveling––I actually went on two trips through my high school and I visited my sister in Switzerland when she was studying abroad. However, I didn't feel that I needed a study abroad program to get my travel fix. Also, I'd rather spend my time in a foreign country being a tourist rather than doing my homework.
I've read so many articles about "How Study Abroad Changed Me," and I've seen the glow of newfound confidence in my friends as they returned to campus. Studying abroad can definitely be your chance to push yourself outside of your comfort zone, thus, growing as an individual.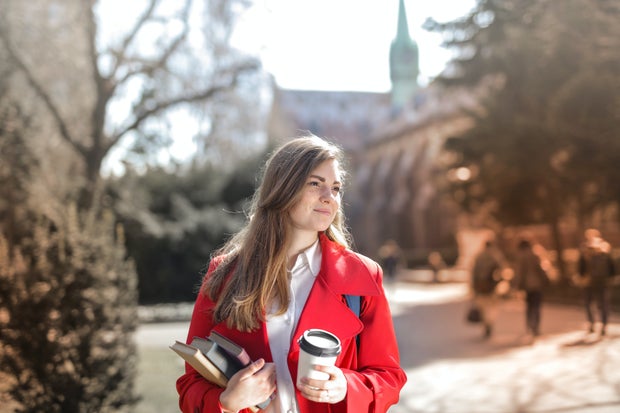 Photo by Andrea Piacquadio from Pexels But, I didn't feel like I needed a study abroad experience to grow and change. I felt like I was already changing, developing my confidence, and becoming a better version of myself here on the Charles River Campus. The various clubs and organizations I'm a part of, in addition to my studies, were helping me change. I didn't want to leave that all behind for a semester.
While I admit I have a subtle case of FOMO and felt slightly intimidated by the concept of spending months in a foreign place with people I didn't know, that's okay. I found a second home at BU. I'm comfortable at BU, but it still pushes me out of my shell, and exploring Boston gives me the excitement of traveling without having to board a plane.
As my undergraduate experience comes to a close, I don't feel incomplete having not studied abroad. Commonwealth Avenue was enough for me.
Want to keep up with HCBU? Make sure to like us on Facebook, follow us on Instagram, check out our Pinterest board, and read our latest Tweets!