What the Buzzfeed Layoffs Mean for the Asian American Community
"I was told that I'm part of the Buzzfeed layoffs. After 4yrs…"
My mouth drops when Kane Diep's post shows up on my feed. He is — or rather was — one of my all-time favorite Buzzfeed producers because of his tireless efforts to empower the Asian American and LGBTQ communities through countless videos for Buzzfeed. In late January, Buzzfeed parted ways with 15 percent of its employees, which translates to 220 jobs lost. While teenagers clicked away at their quizzes and listicles, Buzzfeed was losing money. In 2017, the company fell short of its revenue goal as it earned only $260 million in comparison to the predicted $350 million. Jonah Peretti, Buzzfeed's chief executive, claims that the layoffs were part of an effort to make up for these financial losses by cutting down on costs and revamping the company.
Kane wasn't the only Asian American producer to clear out his desk. Other Asian American producers that I have long admired, from Niki Ang to Kevin J. Nguyen, were also forced to leave the digital media company. As I read one bittersweet Instagram post after another from these producers about their departures, I felt upset and angry but mainly I was confused. Why was Buzzfeed, a company that prides itself in championing the underrepresented and the underserved, forcing out employees that create content embodying the company's mission?
In countless videos, these producers amplified the voices of a community whose stories are often overlooked. Niki and Kevin, for instance, co-produced a video focusing on the lacking presence of Asian Americans in Hollywood. Titled Asian-Americans Get Photoshopped Onto Blockbuster Movie Posters, various Buzzfeed employees of Asian descent participated in a recreation of Hollywood movie posters in an effort to have viewers think about what a different Hollywood would look like. In addition to educating viewers on the lacking presence of Asian Americans, the video explored the beauty of the Asian American community.
Meanwhile, Kane produced various videos focusing on his relationship with his Vietnamese mother. From dressing one another for a week to reenacting their typical exchanges over the phone, the two allowed viewers to see the warmth and love found in many Asian American families. But the one that hit closest to home was a video titled I Asked My Mom 11 Intimate Questions Before It's Too Late. As I watched them having a conversation exploring his mother's past in Vietnam, the struggles she faced in America, and her views on her life in the present, I felt a pang in my heart as I was reminded of my mom and the sacrifices she made to get me on the path I am on. The video made me realize how thankful I was to have a strong relationship with a loving mother.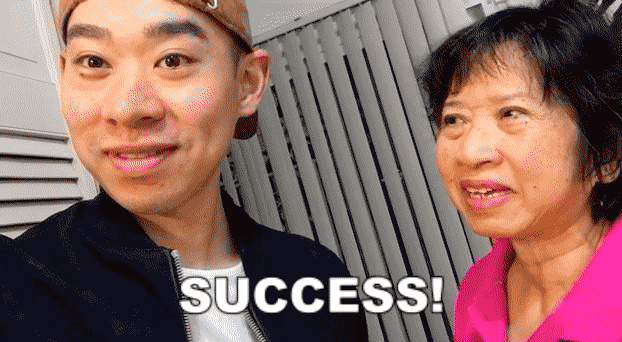 Seeing these Asian Americans front and center in a video instilled within me a sense of pride as I finally saw people I could relate to on a cultural level. As I watched content like recipe videos for food that I grew up eating at home or videos highlighting the insecurities of Asian Americans, I would do a mental fist pump and think "YES! FINALLY CONTENT I CAN RELATE TO!" These producers created content about a group enshrouded in racial stereotypes that shattered said stereotypes and painted a more authentic and realistic image of this group. They showed that Asian Americans can be more than just nerds wearing thick glasses hunched over their computers. The Asian Americans in their videos were funny, curious, sad, emotional, and, most of all, human. These videos helped Buzzfeed become what it is known for today: a company built on relatable content.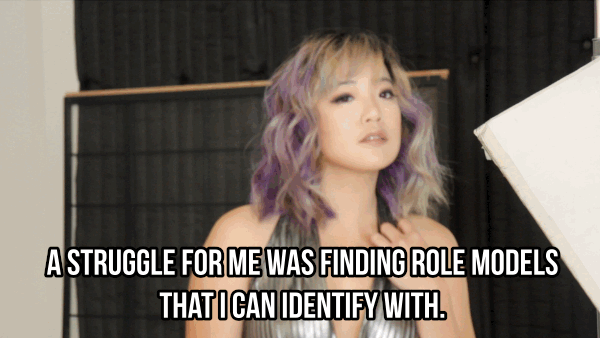 There are other voices from minorities and underrepresented groups that were told to leave Buzzfeed who also told stories that struck a chord with many. It is a shame that Buzzfeed chose to layoff such employees who have stories to tell and videos bursting with relatable content to make. Hopefully, the company will break away from its focus on efficiency and focus rather on authenticity.
Want to keep up with HCBU? Make sure to like us on Facebook, follow us on Instagram, check out our Pinterest board, and read our latest Tweets!