This week, I ventured to Newbury Street for dinner with a friend of mine. We had a restaurant in mind, but when we arrived, we found that it was closed. So, we embarked on a journey to find ourselves dinner on Newbury Street on a busy Saturday night. My expectations were low going into this because I figured that wait times would be catastrophic, and the first few restaurants we tried proved me right. After being told that we would have to wait for 45 minutes three separate times, we stumbled on a cute Italian restaurant called Piattini, where there was a much shorter wait time.
We looked over the menu before asking for a table and were enchanted by the list of different pastas and other Italian delicacies. They sat us after only about 10 minutes of waiting. Piattini offers both indoor and a significant amount of outdoor seating, and the hostess was courteous enough to ask us whether or not we were comfortable sitting inside because of the pandemic. My friend and I decided to wait for outdoor seating.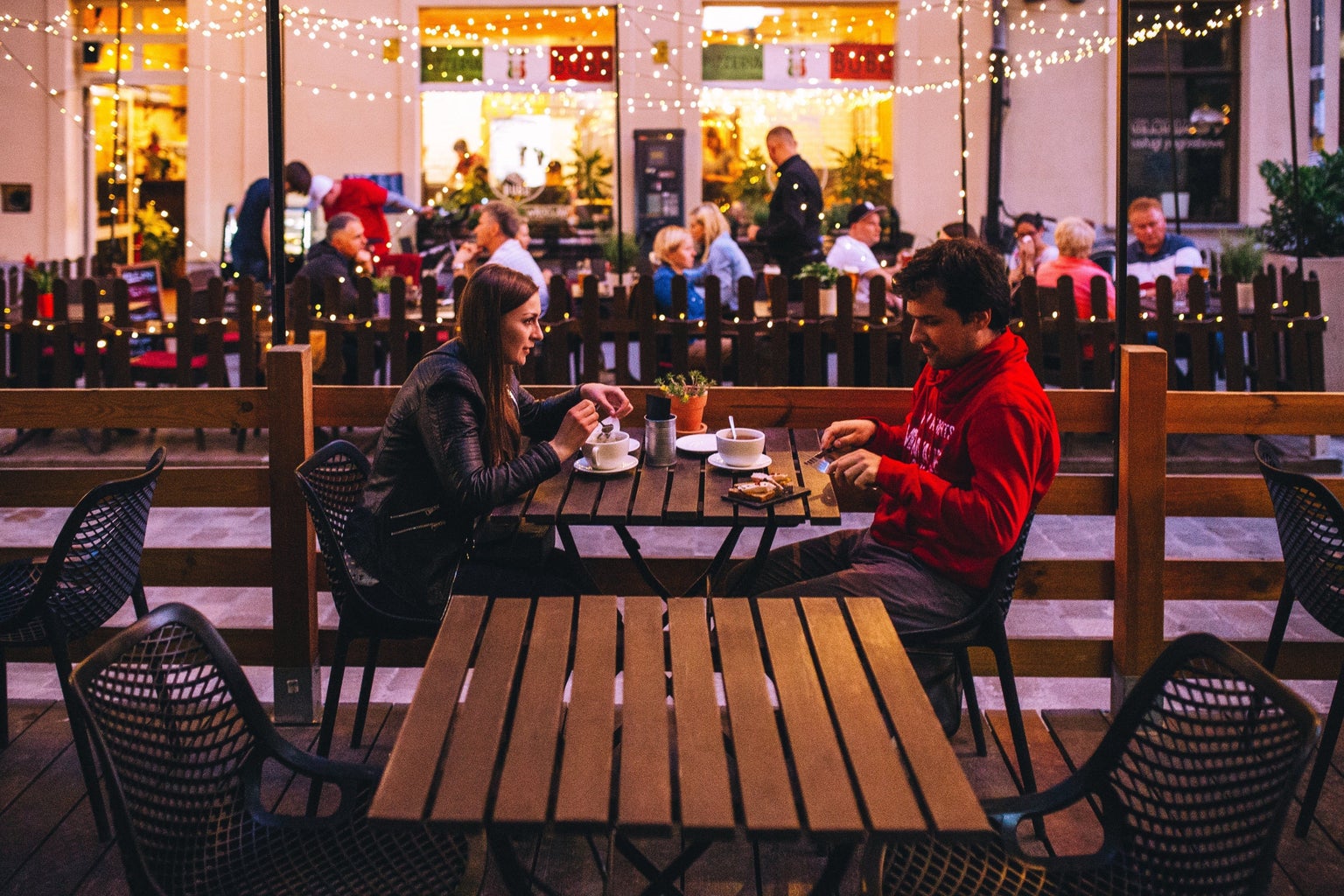 Piattini means "small dish" in Italian, and consequently, a large portion of Piattini's menu is dedicated to small plates for sharing. Options include different types of pastas, flatbreads, and meatballs, among other classic Italian dishes. The reason for this theme is that the restaurant's owner, Josephine Megwa, was nicknamed Piattini as a child because of her pickiness. When she was young, she liked appetizers more than anything else. Another interesting aspect of the restaurant that I did not personally get to experience is the Piattini Wine Education program. Every glass of wine comes with a card that gives the region, grape, and other interesting information about the wine.
One of Piattini's goals is to allow customers to "experience the true flavors and culture" of Italy. In order to fulfill this goal, Piattini promises fresh ingredients from the source, authentic recipes, and an extensive number of wine choices. Their mission also focuses on providing exceptional hospitality to Piattini patrons. My friend and I experienced all of these things and more; our waitress was lovely, our food was excellent, and the ambiance was a combination of classy and casual. The classy came from the quiet and intimate lighting, while the casual stemmed from the relaxed and upbeat nature of the staff and people around us.
After perusing the menu for a healthy amount of time and asking the waitress for her recommendations, my friend and I decided to split the Mascarpone and Prosciutto Flatbread. We also both ended up ordering the same pasta dish for our entrees, which was the Burrata Ravioli.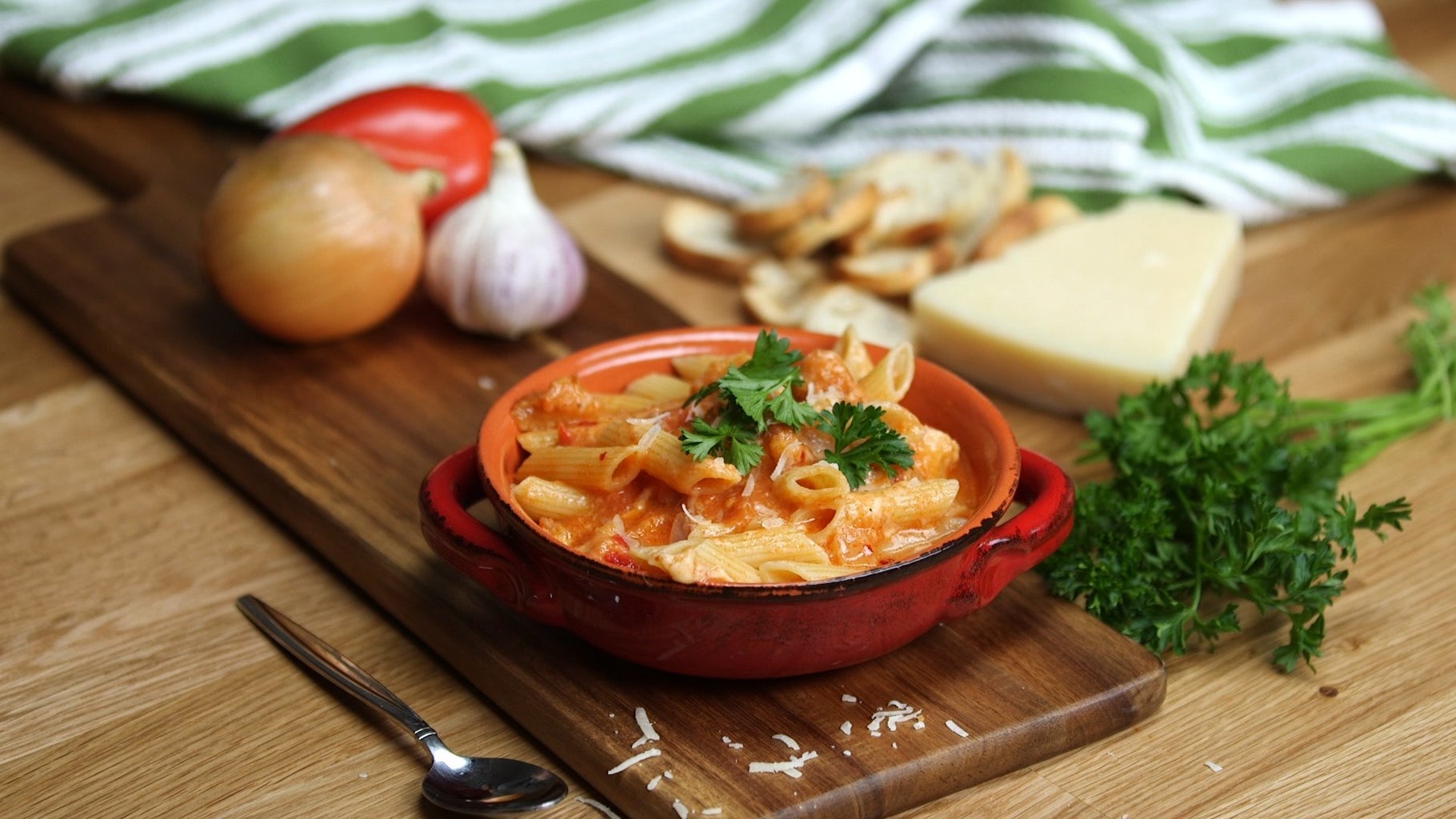 The flatbread was sized perfectly to share between two people. Both of us got three slices—about two square inches each—which held me over really well before my main course came out. Each slice of flatbread was individualized with a piece of prosciutto and a mountain of cheese, so there was no mess trying to pull the pieces apart. The crust had a perfect crunch with every piece—not just the corners—and the cheese was melted perfectly so that it pulled apart with a mouth-watering train of stringy cheese like you see in commercials.
When our main courses came out, I wasn't sure that I had any more room left until I saw the stack of ravioli in front of my face. The dish also came with fried zucchini, so the chef neatly stacked the raviolis on top of the zucchini slices, switching every other. It also came with a truffle cream sauce and pesto, so I made room whether I had it or not. The crunch of the zucchini combined with the soft burrata-filled ravioli and the pesto truffle cream sauce was unlike anything I'd ever eaten before. Every flavor complemented the others extremely well. Overall, I was incredibly pleased with my choices.
The meal ended up being $38 on my end, which was pretty expensive. I definitely treated myself for no reason on my Saturday night, but the meal was really good.
Piattini is the perfect place for people looking for an Italian spot on Newbury Street. It offers the quiet, intimate atmosphere of a real Italian restaurant in the midst of the hustle and bustle of busy Newbury Street.
​Want to keep up with HCBU? Make sure to like us on Facebook​, follow us on I​nstagram,​ check out our ​Pinterest​ board, and read our latest Tweets​!