Like any other college freshman, excitement was coursing through my veins when thinking about dorm decorations. My Pinterest board was filled to the brim with potential ideas. But there was one thing stopping me from achieving my dream dorm: my budget. Scrolling through Urban Outfitters and IKEA gave me a headache — their prices break the bank! 
But my desire to have a cute dorm room did not end, and that's when I started brainstorming. What decoration would set my dorm apart, but also be inexpensive? What could I make myself? Coming up with DIY Spotify Polaroids was a no-brainer because all the materials were already at home, and all I had to do was print out photos and Spotify codes.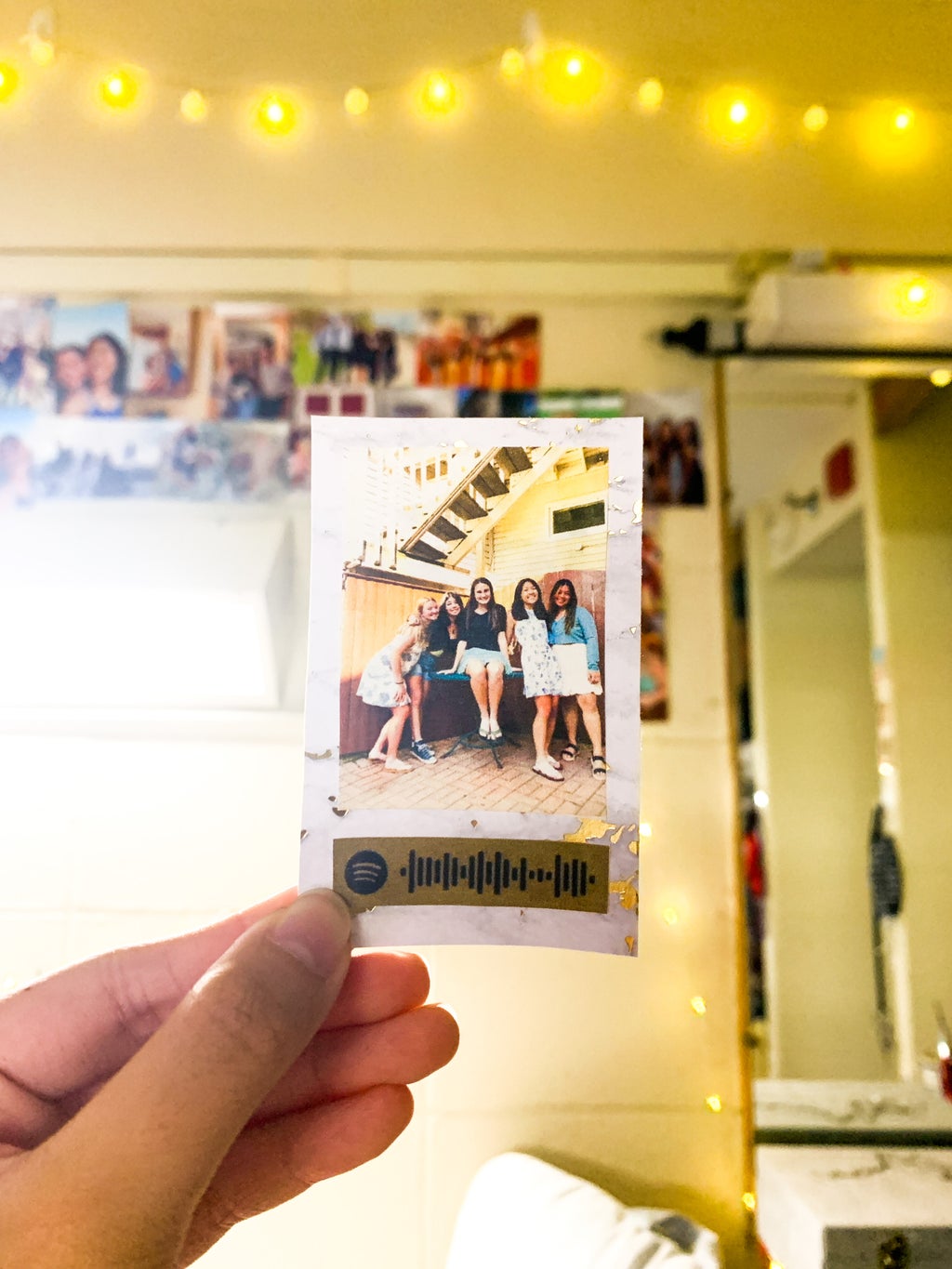 Before making the polaroids, I needed to brainstorm what song reminded me of the family member or friend in the photo. The songs were either songs the person and I shared, or a song we both collectively enjoyed; each photo was very specific to the person. Making the Polaroids wasn't difficult either. At one point, my mom helped me cut out the codes and photos of family and friends. I printed out photos and codes using my computer, then glued them onto cardstock with tacky glue. Then, I traced the cardstock using a Polaroid picture I already owned.
I hung the photos up using fairy lights and clips. The simple, sentimental decorations were created using less than $5 — it's the best of both worlds! I've gotten lots of compliments about them; they tie my dorm room together and spice it up!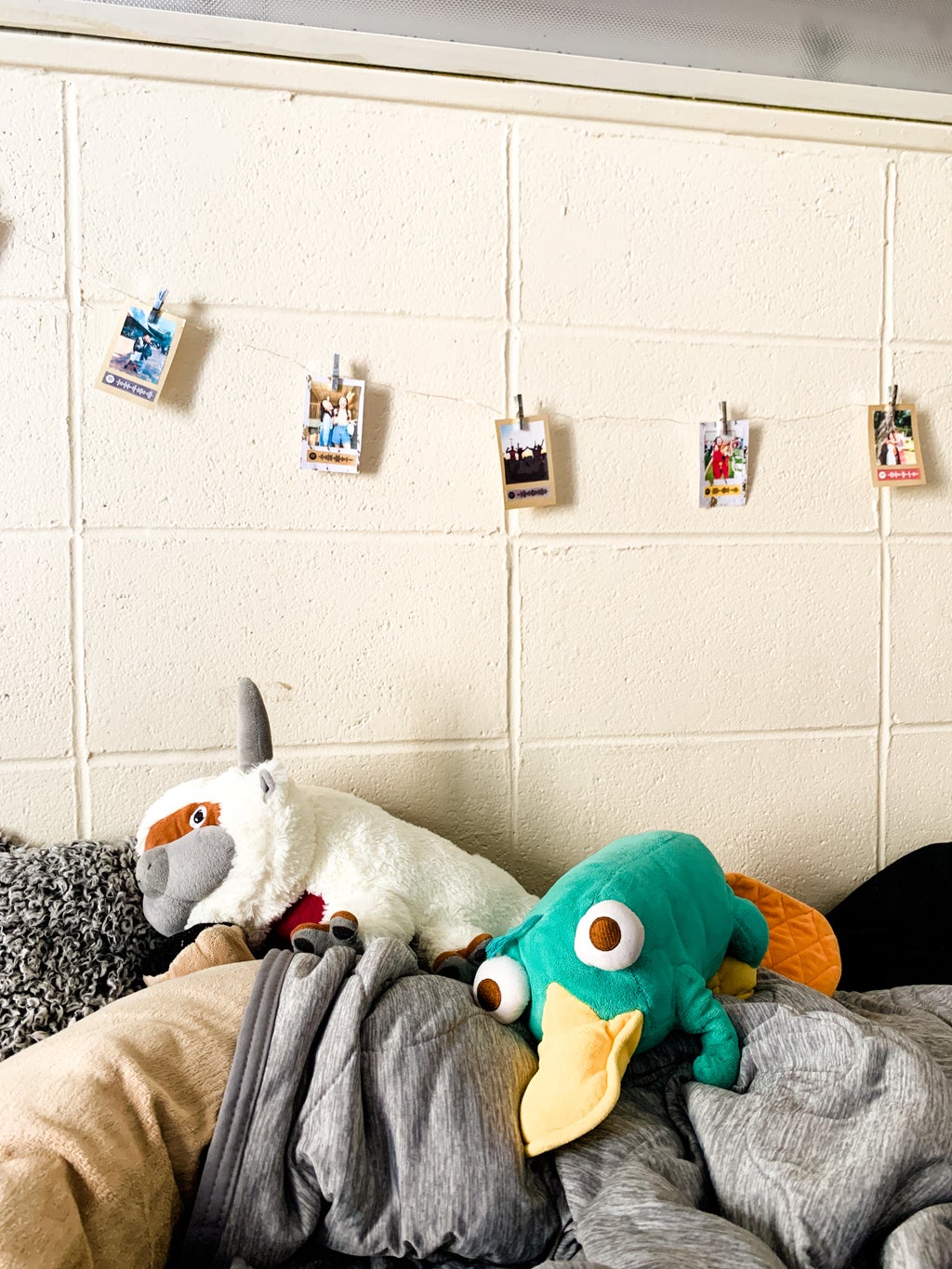 Besides being pretty to look at — I often find myself spacing out while looking at them — they're perfect for the many times I miss those I love. With one scan of the Spotify code, I can play the song belonging to me and the specific person I miss. In times of loneliness and difficulty, I've already felt these photos provide a warm hug while being hundreds of miles away from those I love.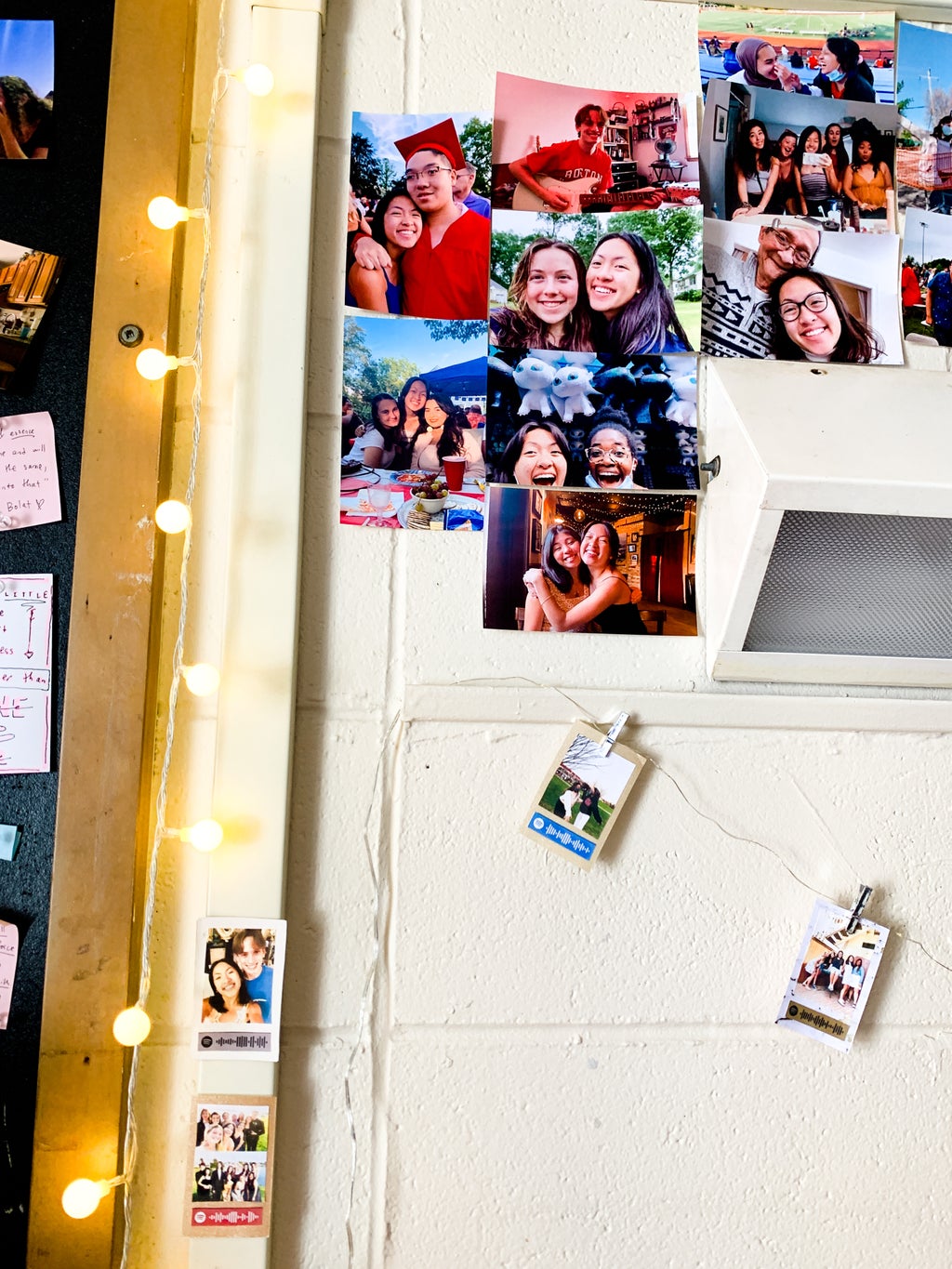 If you are looking for a cheap, eye-catching addition to your room and have a soft spot for music, I definitely recommend making these DIY Spotify Polaroids.
Even after my freshman year I know I'll keep these with me. if not to decorate, then just to reminisce. And if you're ever overwhelmed with what music to listen to — this idea works perfectly! 
Want to keep up with HCBU? Make sure to like us on Facebook, follow us on Instagram, check out our Pinterest board, and read our latest Tweets!