Just before the release of her lead single "cardigan," off of Taylor Swift's latest album, Folklore, Taylor answered some fan questions. In one of her answers, she mentioned that three of the songs on the album were connected in what she called the "teenage love triangle." Upon the release of the album, fans were quick to connect the dots regarding what she meant. Here's the "teenage love triangle," explained.
The three songs on the album that are a part of the triangle are "cardigan," "august," and "betty." "cardigan" is track 2, "august" is track 8, and "betty" is track 14, making the three songs equidistant from each other on the album, with five tracks between them.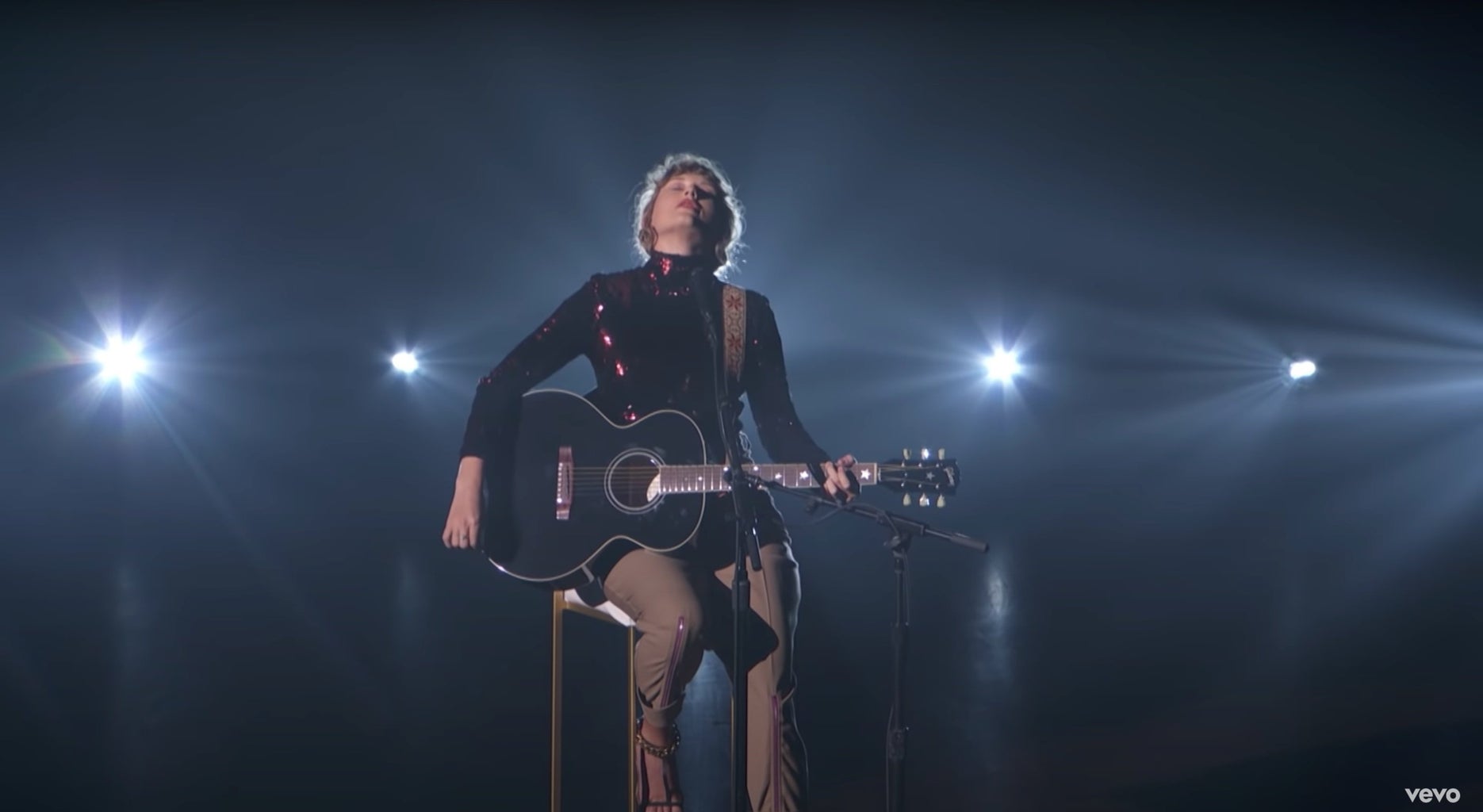 The love triangle is between three people: Betty, James, and an unnamed girl who narrates the song "august." "betty" is narrated by James, and "cardigan" is narrated by Betty. The basic premise is that James and Betty were in a relationship, and James left Betty for the unnamed "august" girl over the summer. "august" tells the story of that girl's relationship with James. "betty" tells the story of James going back to Betty at the end of the summer, after leaving the "august" girl. "cardigan" is Betty reflecting on the experience later in life.
All three songs have similar lyrics that allow the listener to see the connections between them. For example, in "cardigan," Taylor sings: "high heels on cobblestones" and in "betty," she sings: "I was walking home on broken cobblestones / just thinking of you." Also, in "cardigan," Taylor sings: "drunk under a streetlight" and in "betty" she sings: "Kissin' in my car again / stopped at a streetlight."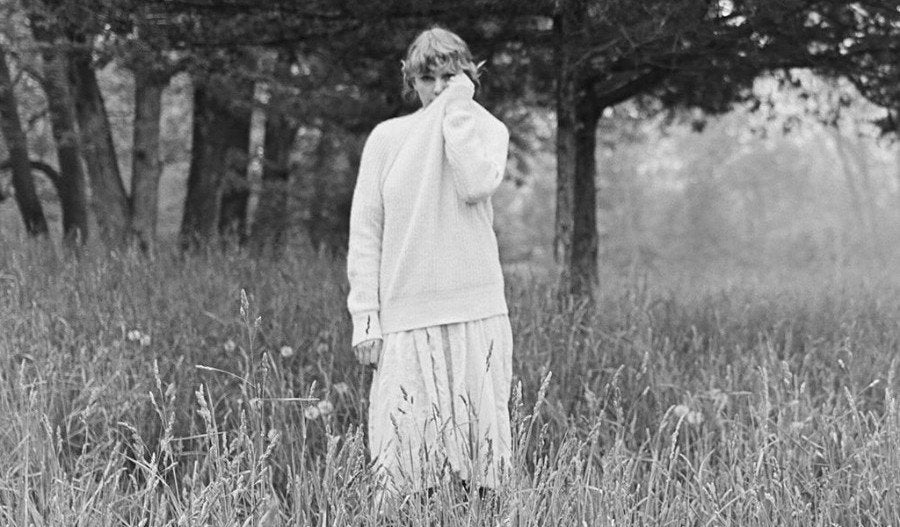 In addition to similarities of location within the lyrics, we see the same events happening from different perspectives in different songs. In "august," Taylor sings: "remember when I pulled up and said "get in the car" / and then canceled my plans just in case you'd call?". In "betty," James narrates: "when she pulled up like / a figment of my worst intentions / she said 'James, get in, let's drive.'"
Also, in "cardigan," Betty narrates: "I knew you'd miss me once the thrill expired / and you'd be standing in my front porch light / and I knew you'd come back to me." We then hear the same scene from James' perspective in "betty": "Yeah, I showed up at your party / will you have me? Will you love me? / will you kiss me on the porch / in front of all your stupid friends?"
Another interesting connection between the songs is the line in "cardigan", where Betty narrates: "and when you are young, they assume you know nothing," and "'cause I knew everything when I was young." Then, in "betty," James sings: "I'm only seventeen, I don't know anything."
Every time I listen to the three songs, I notice a new lyrical connection. I also love that Taylor included a song from the perspective of the unnamed "august" girl. Without that song, it would be likely that listeners would be mad at the "august" girl for being with James while James was supposed to be with Betty. However, "august" allows us to sympathize with the other girl, who sings about knowing that James was never hers to lose, and how she was just "living for the hope of it all."
Overall, the "teenage love triangle" brings a deeper meaning to Folklore. Taylor has spoken about how many of the songs on the album are written from perspectives other than her own, and creating a connection between these songs is a wonderful addition to the album.
Want to keep up with HCBU? Make sure to like us on Facebook, follow us on Instagram, check out our Pinterest board, and read our latest Tweets!