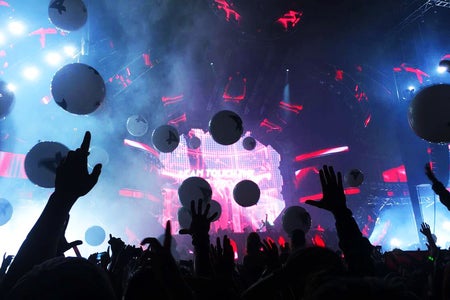 Lindsay Thompson / Her Campus
A Review of BTS's New Album, MAP OF THE SOUL: 7
The new BTS album, MAP OF THE SOUL: 7, came out last Friday and it is taking over the charts. I have been an avid fan of BTS for the last couple of years, and this album release definitely did not disappoint!
This full-length album starts with a few songs from their previous EP, MAP OF THE SOUL: Persona, including "Boy with Love," "Jamais Vu," "Make it Right," and continues into its new tracks. The interlude is rapped by SUGA, and expresses both his ambition and fear of being in the spotlight and demonstrates how he shifts between the two emotions.
The album then goes into "Black Swan," a song about losing inspiration in the things you love and features the iconic hook, "do your thang." This song is special in the sense that was released prior to the album with an art film featuring contemporary-style choreography performed by the MN dance company. The album then goes into solos sung by Jimin and Jungkook, who both deliver amazing vocals and a strong melody. "Filter," a Latin-inspired beat, is one that will make anyone dance as Jimin drones about his irresistibility and the way he makes everyone love him depending on the way they see him.
"My Time" chronicles Jungkook's emotions about his life as an idol. He sings about how he wishes for some of his own time after living as a hectic idol for a large part of his life. The album then takes a slower turn with "Louder than Bombs," and then delves into the title track "ON." "Louder than Bombs," a bittersweet melody telling their listeners that they will fight to sing over than sadness and pain that they feel, is paired with an intense backbeat that stays consistent throughout the song and only intensifies in "ON," an anthem about never giving up. This album also consists of another track of "ON" that features the artist Sia as well and was released with a Kinetic Manifesto featuring LAB dance member Sienna Lalau.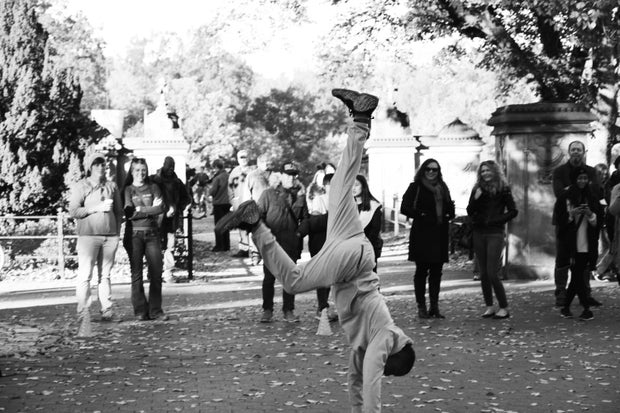 Anna Thetard / Her Campus Next, we have "UGH!," an angry rap song that starts and ends with gunshots and draws in the listener from the first beat. The rappers fight against all the unnecessary hate they face as popular artists and answer it with this angry fight song. This is one of my favorites and is perfect for any day that tries to drag you down. This is followed by "00:00" a song by the vocalists, reminding listeners that no matter how hard the day was, it will come to an end at midnight. My favorite lyric consists of the line, "And you're gonna be happy" as the hook in the chorus. This reassuring line always keeps me hopeful after a long day and lifts my spirits for what's to come.
"Inner Child," is a beautiful song by V who wrote this song to his past self and is soon followed by Moon, Seokjin's song that expresses his love for ARMY, BTS's loyal fan base. They both match their own personalities while giving a confident and reassuring melody.
"Friends" is also one of my absolute favorites! Produced by Jimin, and sung by both Jimin and V, this song demonstrates their close friendship and trust that they will be together for a long time. I always get chills when I hear the line, "And you are my soulmate," and I have to stop and take a breath. I would definitely fall for anyone that would sing that song to me. The album also has an amazing piece called "Respect," by RM and SUGA who give a commentary about the meaning of respect and have very playful banter with each other.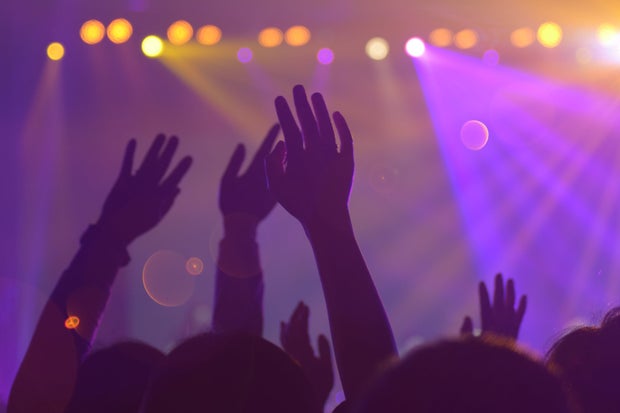 Pexels My absolute favorite song is, "We are Bulletproof: The Eternal." BTS reassures their fans that they will always be with them and that even though they were once only 7, they are now much more. They remind their fans that they love them and will stay with them no matter what happens in the future. The album ends with "Ego," an upbeat closer rapped by J-Hope. He advises his fans to trust themselves in the decisions they make and have faith that it will lead them to where they want to go.
MAP OF THE SOUL: 7 is definitely one of the best albums of the year and has already topped charts in many countries. I literally cannot stop listening to this album. Even if K-Pop is not your genre, there is definitely a song for everyone on this album. Please give them a listen and love them!
Want to keep up with HCBU? Make sure to like us on Facebook, follow us on Instagram, check out our Pinterest board, and read our latest Tweets!