Reminiscing on Rock and Roll
A vague air of excitement buzzed on the streets of Fenway mere minutes before I stepped into Boston's House of Blues for the Two Door Cinema Club concert on Monday, September 16. Sure, people were ready to hear some good music. Yes, it was a fantastic start to the week.
And yet, something was missing.
As I walked those hallowed halls and my eyes took in the portraits of legendary artists that had graced that cozy stage, I couldn't help but wish I could travel back in time. Illustrations of rock and roll wonders like Elton John, Stevie Nicks, and Freddie Mercury surrounded me, enveloping the room in a sense of anticipation and soul.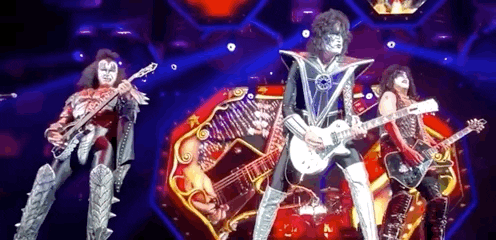 The era of rock and roll was one of glitz, glamor, grit, and greatness. The musicians of this time redefined the music industry, bringing listeners a whirlwind of emotions with their soulful melodies and passionate showmanship skills. Each and every artist had a personal story, and they shared that image and narrative with the crowd wherever they went. From the boyish Beatles to our dazzling David Bowie, every moment of rock and roll was one of record-breaking, chill-inducing freedom. In order to honor the past, read on to discover how these artists changed our world.
Elton John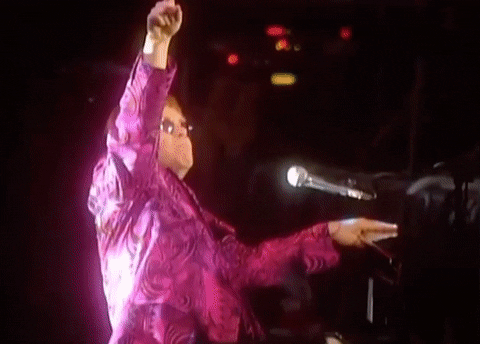 The Rocket Man, our Pinball Wizard, brought us a breath-taking combination of energetic pop and rock. Known for his bright and bejeweled outfits, Elton John took the world by storm with his prodigy-level skill. He was inducted into the Rock and Roll Hall of Fame in 1994 (he was also knighted by Queen Elizabeth II in 1998.)
Queen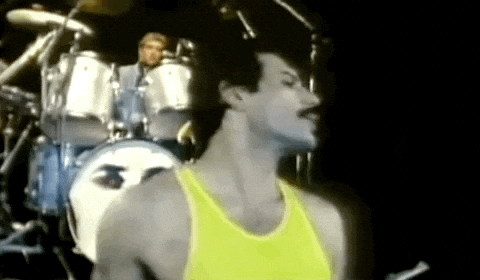 This British band was famous for their theatricality, glamor, and earthshaking music. The members included Brian May, John Deacon, Roger Taylor and, most famously, Freddie Mercury. "Bohemian Rhapsody" and "We Are the Champions" are among the most popular of their songs. The group raised awareness at events like Live Aid, inspiring millions around the world. The band was inducted into the Rock and Roll Hall of Fame in 2001.
Fleetwood Mac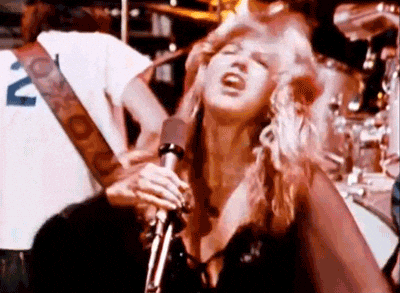 Led by Stevie Nicks during their peak, Fleetwood Mac was a blend of blues and pop. The band used personal issues, such as arguments and divorces, to fuel their music. In a time when many bands would break up, Fleetwood Mac pursued and gave its audience raw emotion in the form of song. They were inducted into the Rock and Roll Hall of Fame in 1998. 
Elvis Presley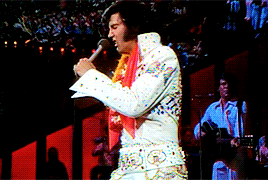 There isn't quite enough one can say about The King. Known for his hounddog dance moves, which drove the ladies wild, Elvis was an American phenomenon. He was an example of the American dream, rising out of poverty and hurtling into fame in Memphis with his sweet, soulful songs. He was inducted in the Rock and Roll Hall of Fame, with the title "The King of Rock and Roll," in 1986. 
The Rolling Stones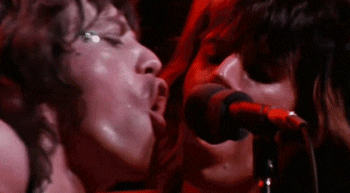 Growing from a blues background and leading the charge with early rock and roll, The Rolling Stones took America by storm in the musical British Invasion. The band is often viewed as a unifying force between America and Britain, fueling communication between the two countries. They defined the rock and roll genre, becoming the pinnacle of the era. They were inducted into the Rock and Roll Hall of Fame in 1989, and after surviving multiple near-splits, are still performing today. 
Prince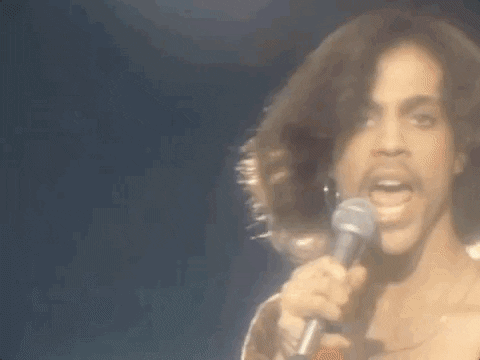 With the vocal range of an angel, Prince shone on stage. With a cult following, Prince inspired countless people to be themselves. In 1993, he changed his stage name to a symbol commonly referred to as the "Love Symbol," encompassing his ideals. He combined jazz and rock to produce fantastic, emotional music for the world. He was inducted into the Rock and Roll Hall of Fame in 2004.
While one can't forget major musical masters like The Who, The Beatles, The Eagles, and so many more, it will never be possible to encapsulate the raw talent of the musicians that rocked the globe. We will never be able to jet back to the time of Rocket Man, or cheer in the crowd as Stevie Nicks twirled to the melody, but thankfully, we will always be able to sit back, relax, and enjoy the music. 
Want to keep up with HCBU? Make sure to like us on Facebook, follow us on Instagram, check out our Pinterest board, and read our latest Tweets!