My First College Football Game
If I'm being honest, I've never been a big sports person. I don't know much about how football works; a touchdown is 6 points plus a bonus kick and that's about all I've got. But, there's something about the vibes of being in a stadium to watch a game live that I absolutely love, no football knowledge required.
It doesn't bother me that BU doesn't have a football team (I can't wait to go to as many hockey games as I can this season), but I was excited to have a college football experience while visiting UMass Amherst this past weekend.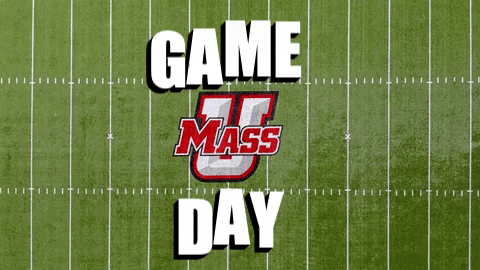 The weekend I was visiting was the homecoming game, meaning UMass was playing against their rival, UConn. Many people had friends visiting, and UConn students and families traveled to Amherst to watch. Football games are always a popular event at UMass, but even more so that weekend.
Before the game, students (and at homecoming weekend, alumni and sometimes families too) hold a huge tailgate in the parking lot. Honestly, this pre-game celebration was my favorite part of the experience. It was crowded and loud, but in all the right ways. The air was abuzz with energy, and I loved spending time with my friends from high school.
I was surprised to learn that the vast majority of students attend the tailgate, but not the actual game. Yes, I'd guessed that the number would decrease, but not as much as it did, especially on homecoming weekend. Even though the stadium wasn't packed, the excitement didn't leave the surroundings. Everyone was just happy.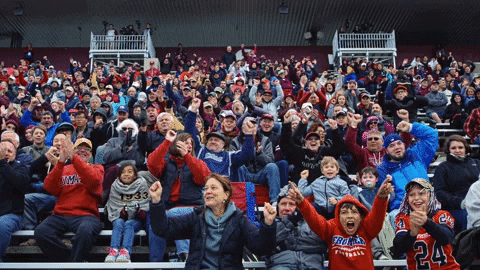 One of my favorite parts was hearing everyone around me cheer for their school. Where there was a touchdown, the student section erupted with cheers of "Go! Go U! Go UMass!" Their shouts lit up the stadium; you could truly feel the school pride.
Ultimately, UMass ended up losing the game, but it didn't take away from the excitement of the moment. To me, going to the game wasn't really about the football, it was about the atmosphere, and I was not disappointed.
Want to keep up with HCBU? Make sure to like us on Facebook, follow us on Instagram, check out our Pinterest board, and read our latest Tweets!