With the BU community scattered apart as a result of the pandemic, student organizations are more important than ever as they bring together students with common interests and provide opportunities to build community and have fun. MyChalia Sanfilippo is not only a member of such organizations, but she is also a leader of a student organization on campus.
A junior studying English Education and Deaf Studies, MyChalia works hard as the president of the Wheelock Student Government to organize fun activities for the Wheelock student body and make sure their voices are heard in administrative decisions. We sat down to talk about what being president of a student organization is like during these times and the Wheelock Student Government as a whole.
Q: What does the Wheelock Student Government do?
A: Simply put, we serve the students. We provide community building through events. We support students when they are having issues. The student government is there to improve the Wheelock community so that everyone feels welcome and that they are getting a quality education.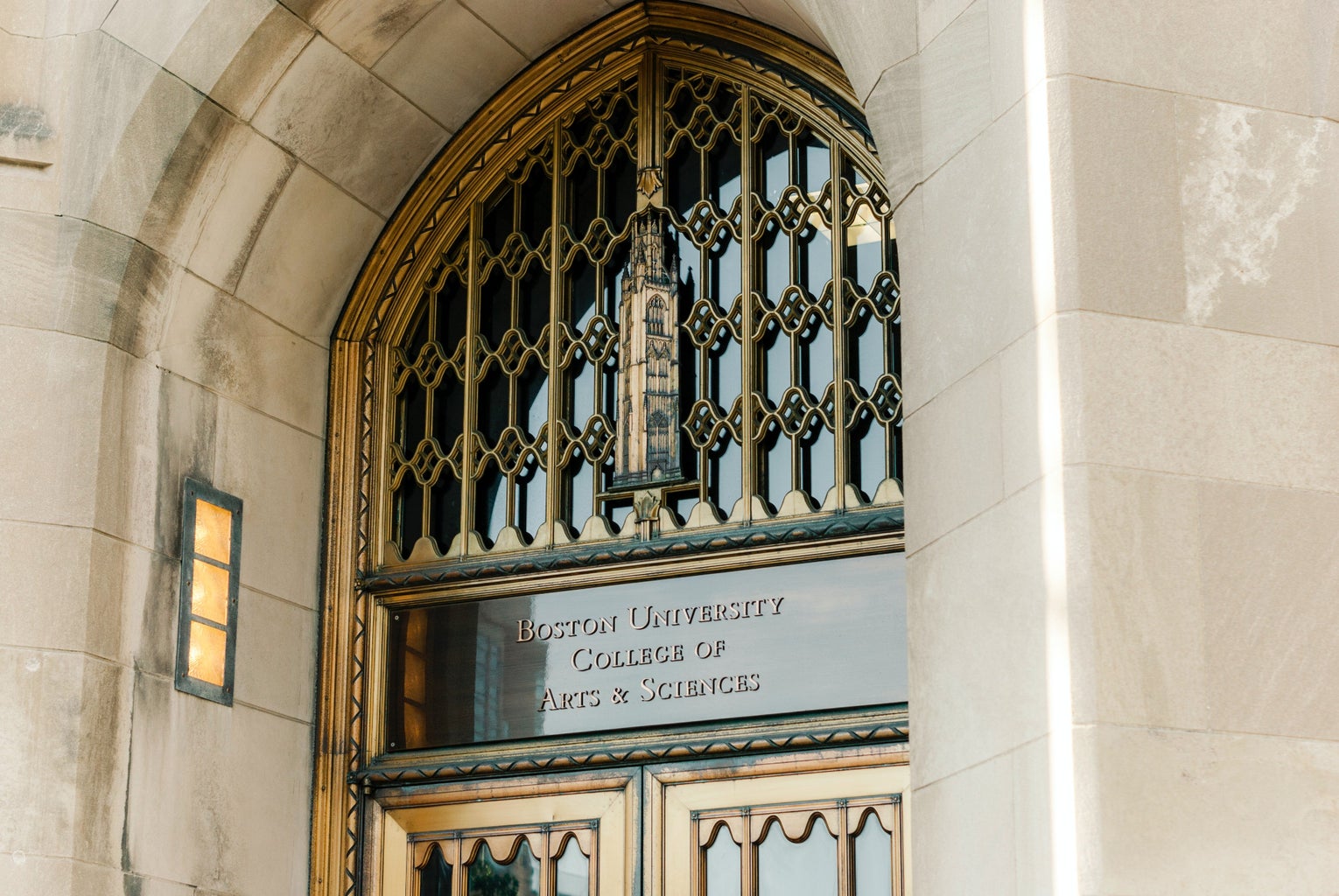 Q: What brought you to the student government?
A: I love being a changemaker and supporting the communities that I'm in. So, I joined the student government to support the Wheelock community and make positive change.
Q: What is your role as president of the Wheelock Student Government?
A: First, I serve as the leader of student government. This means that I decide the direction of our student government. I don't make all the decisions. I thrive on collaboration and teamwork. So, even though I decide the general direction of student government and technically have the final say, I never am the sole person to make a decision. I always ensure that my e-board feels like their voices are heard.
Second, I serve as the liaison between student government and other people/organizations. I am on the College Government Presidents Council, which is a council with all the undergraduate student government presidents. We go over what each student government is doing and support each other in all our efforts. I also handle most communication with administration, students, etc. So, I answer emails and dms.
Lastly, I am in the Wheelock Faculty Assembly. This isn't a specific role designated to the president, but my e-board and I thought it would be a good idea to have the president serve in the assembly when they asked for a representative. In this role, I go to faculty assembly meetings and serve as the student voice. So, I ask questions and propose things. For example, I proposed that Wheelock students get November 3 off and it was well received by the assembly. And since this year is remote, a lot of meetings discuss the LfA model. Professors only have one perspective on this so I ask a LOT of questions from the student perspective in order to make sure they know how students are feeling about this.
Q: What has being a student government president during the pandemic been like?
A: To be completely honest, it has sucked. The pandemic has changed a lot of what we do and how we do it. For example, there are certain types of events that we aren't allowed to do because of COVID-19 restrictions. Also, pretty much everything we do has to be online since a lot of students are not on campus or don't feel comfortable going to in-person events. This has meant that a lot of traditional events we do couldn't happen or had to happen in an alternative way. Even when we do host events, there is such a low turnout. This could be for a multitude of reasons, such as small student population, zoom fatigue, and busyness.
Also, a lot more students have reached out to us about issues they have had with LfA learning. Although I love helping students, it honestly sucks seeing so many people having issues with school right now.
Q: What's your favorite part about being in student government?
A: Since I'm part of a student government at such a small school, I love how tight-knit the community is. I have made so many long-lasting friendships. And even if I don't think that I will have a long lasting friendship with all my e-board members, I love how supportive everyone is. Especially this year, my whole e-board constantly checks up on each other. I just love seeing people support each other.
Q: What are some events the student government has done? Any future events planned?
A: The Wheelock Student Government has a lot of yearly traditions when it comes to events, such as thank you card making, holiday parties, and hot chocolate day. This year, due to the pandemic, we changed a lot of how we do events and which events we do. This year, we had a month-long civic engagement campaign. We encouraged people to be politically active through a challenge and hosted a lot of events, such as trivia nights and debate screenings to get people involved in the election. For November, we hosted our traditional hot chocolate day. But we provided pre-packaged goodie bags instead of the cups of hot chocolate. And the last event we're hosting this semester is an Among Us game night for first-years. Due to the pandemic, a lot of first-year students feel isolated and alone. They didn't benefit from all the get-to-know-you and community building events typically held during the first year of college, so they struggled making friends. This event would allow students to talk and relax before finals.
If you're a student in Wheelock, be on the lookout for some fun upcoming events. If not, check out what your school's student government has to offer!
Want to keep up with HCBU? Make sure to like us on Facebook​, follow us on I​nstagram,​ check out our ​Pinterest​ board, and read our latest Tweets​!