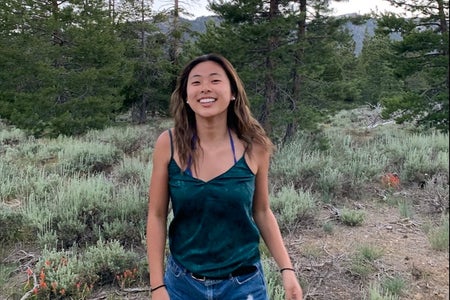 Meet Kristen Sun – A Member of the Prestigious SMED program and President of Sigma Kappa
BU is a place that fosters many different interests and passions among its students. From astronomy to chemical education, BU offers many majors that allow students to explore their interests. But there is one program that is not very well-known and offers great resources and personal achievement for those who are able to get in. 
This is the prestigious SMED program, or the Seven-Year Liberal Arts/Medical Education Program at Boston University. In this program, students apply during their senior year of high school and go through a rigorous application process and a series of two interviews, one at the undergraduate College of Arts and Sciences and another at the Boston Medical School. 
If you are lucky enough to pass the application and are selected for the program, you are guaranteed early admission to medical school as long as you maintain a baseline GPA of 3.2 and achieve higher than the 80th percentile on the MCAT.  
Students pursue a major in Medical Science in their first three years of the program and are encouraged to pursue a minor in the liberal arts as well. While this program offers many benefits and opportunities to its students, it comes with many hardships as well. I spoke with one of the students in the program to learn about her perspective and to understand her goals and motivation.
Meet Kristen Sun, a sophomore in Boston University's Seven Year BA/MD program, a student that goes above and beyond to maintain her academic and social commitments. Not only is she a stellar student, but she also recently was elected as the President of the Sigma Kappa, a well-known sorority on campus and maintains both a job at Life Alive and a regular fitness regime.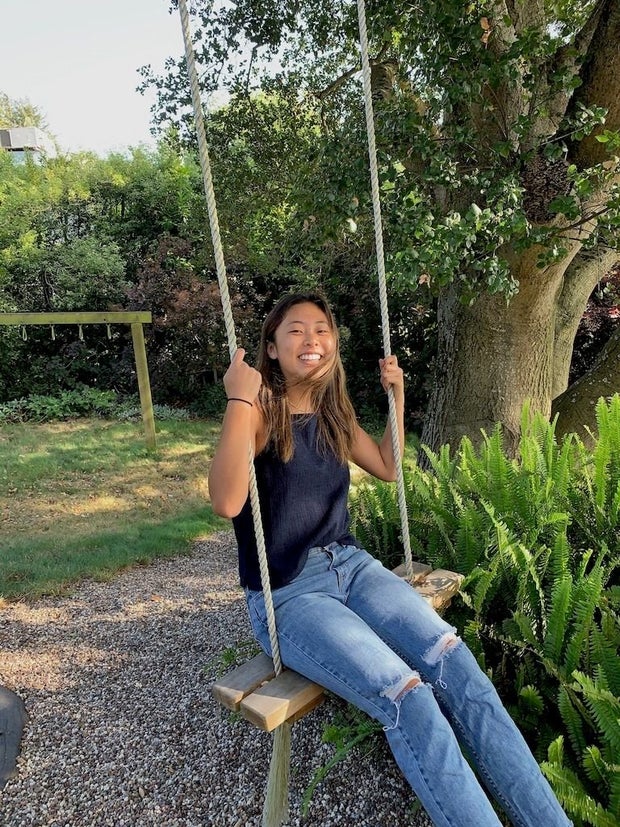 Source: Kristen Sun
I met with Kristen this week to ask her a few questions and discuss the highlights of the program.
Q: Why did you choose to apply to this program and become a SMED?
A: Throughout high school, I knew my dream was to become a physician, so I wanted the best possible route in college to reach that goal. I knew that going to a four-year college and studying as a premed would set me on a difficult path and getting into medical school would be very hard. SMED offered me an easier route that would allow me to explore my interests outside of a more strict premed curriculum while still allowing me to accomplish my goals.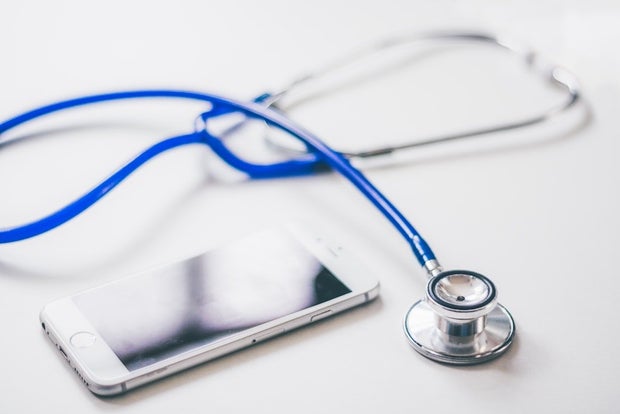 Credit: Pexels
Q: Now that you are a part of SMED, what is your opinion on the program?
A: I think the program is great! It's composed of a small group of people who share similar interests, so I've made some of my closest friends through the program. I think it's a great program that allows us to explore other interests, especially since we will be focusing on studying medicine for a long period of time. It also prevents burnout because it's less rigorous than the traditional premed track. 
Q: What benefits do you see from being in the program?
A: The best part of the program is that you don't need to apply to medical school again. You don't need a perfect GPA and resume, which gives you time to explore other interests you have. We all take the same science courses, so you're able to work with others on assignments and ask any questions you may have. It's more of a supportive environment rather than a competitive one that typical pre-med students might have.
Q: What is your favorite class taken so far?
A: Intro to Global Health (HS325). It's for my minor in Public Health, and honestly, I enjoy my Public Health courses more than the sciences. I've been able to learn about health issues in other countries and how to combat those health issues within a cultural context. It has really helped me understand some of the many causing factors for health issues and how to find them, as well as options to fight them. 
Q: Why did you choose your minor?
A: I love the mix between health care and its interaction with the human and sociocultural aspects of life, and Public Health was the perfect mix of that. Each lecture is so captivating for me and the material we learn about I feel is so relevant and important to our lives. 
I think Public Health has given me and continues to give me a deeper and better understanding of our communities and societies in a health context, as well as the impacts on individuals. This has taught me about the root cause of some of the issues our society (and other societies) face and some ways we can better understand them and improve the health of individuals in that community.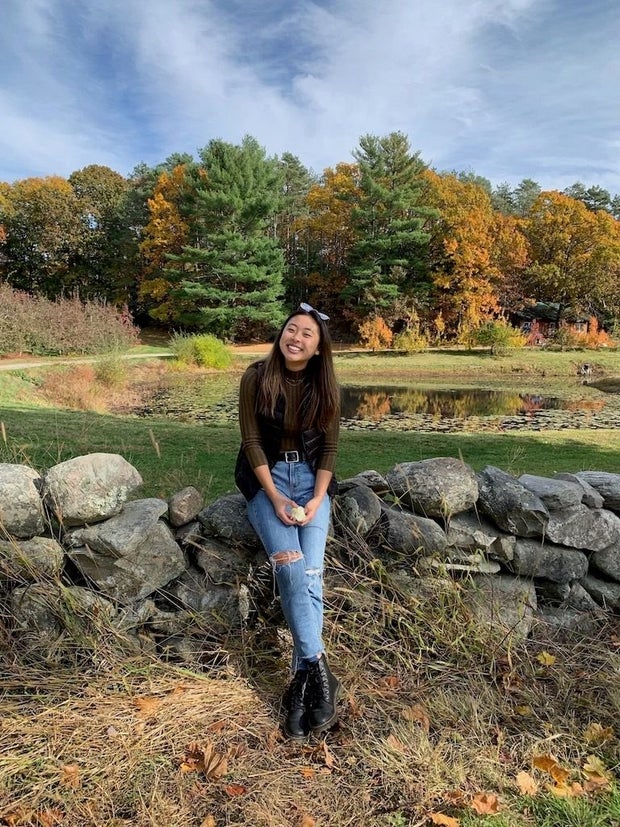 Source: Kristen Sun  
Q: Do you have time to do other activities and what activities are you involved in?
A: The first year for SMED was more academically rigorous, but this year we definitely have more time to explore other interests that we otherwise may not have done. For example, I joined a sorority, Sigma Kappa, and have been able to stay involved, and was just elected President for the next year. 
If I wasn't in SMED, I probably wouldn't have the time to take on that responsibility. I am also a part of the Big Little program that SMED students have created in order to foster a more collaborative environment between all SMEDs.
Q: What is your opinion on the SMED Big Little program?
A: I think it's great because our program is very different from the traditional premed track and is very unique and specific, so it allows us to give and receive advice based on our experiences in SMED. I think it has been able to connect different SMED classes and has been able to make college and course transitions and experiences smoother.
Q: Are you happy with your decision?
A: Yes of course! I regret nothing. This program has one hundred percent allowed me to lead a more laid back and less stressful lifestyle.
A huge thank you to Kristen for speaking with me about her experiences. If you want to learn more, you can find information about the SMED program here and about Sigma Kappa here.
Want to keep up with HCBU? Make sure to like us on Facebook, follow us on Instagram, check out our Pinterest board, and read our latest Tweets!