Kate Colbert – How Being Gay in the '60s and '70s Made Her Who She Is
My Aunt Kate is a five-foot-tall force of nature. She has always appeared confident and proud of who she is, whether she is working as a security guard or competing in sailboat races. She is a lesbian who grew up in the '60s and '70s, and as a bisexual woman myself, I've always been curious about her experiences during that time so I could understand how she became so strong and unapologetic.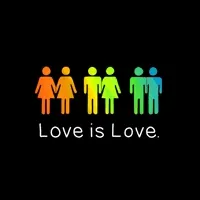 I also wanted to understand her perspective on the current state of the LGBTQ+ community, as she comes from a different generation with generally less accepting opinions. Meet Kate Colbert!
Who was your first crush and why?
My second-grade teacher. I think it's because she wore tight sweaters and she had fancy glasses.
What was your experience as a gay woman growing up in the '60s and '70s?
I was very lonely because I always felt out of place and scared because I didn't want anyone to find out that I was a lesbian.
Who was the person that helped you bring that part of yourself out?
My first relationship.
How did your family find out?
I told my siblings when my first relationship broke up; we owned a house together and I was moving, so it was about time. 
How did they react?
'No kidding!' for the most part.
Who did you come out to first?
A work colleague because of an incident at work.
What were your feelings about it? 
Petrified, because I was in a relationship and she didn't want to be out... you can't come out alone when you're in a relationship, and my partner wasn't happy about it.
Where were you when Massachusetts legalized gay marriage?
In Massachusetts at the State House.  I had surgery on my hand, so I was out of work, and I went to the State House to hold signs, etc.  Some nights we were there until after midnight. 
How did you feel? 
It was a relief for me.
Since you experienced both America as a gay woman in the '60s and '70s and America in the 21st century with legal gay marriage, what do you think about the progress that has been made and where do you think the country could still improve? 
There are certain parts of the country I wouldn't live because of what I consider a backward opinion about gay people. God made me gay, period – a lot of people just refuse to accept that.  
If you could go back and tell your ten-year-old self something that you know now, what would it be? 
It would be that someday, I won't feel as weird as I felt then.
How do you respond to common stereotypes?
I do not acknowledge them. 
How have you been affected by them? 
Luckily, I haven't had many negative experiences, and if I do, they are easy to shrug off because I really feel like the majority of society doesn't give it much thought anymore.
What are your thoughts on the representation of LGBTQ+ in pop culture?
I think there is representation in mainstream media, but there is still work to be done.
What would your advice be for a young member of the LGBTQ+ community? 
Accept yourself for who you are and the rest will come easy.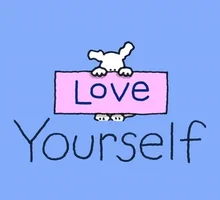 The world has come a long way since the 1960s, but, as my Aunt Kate said, "there is still work to be done." Talking to people like her is an important reminder that true happiness and confidence comes with self-love. Aunt Kate can teach us all to live life without paying attention to other people's opinions or criticisms. We must all remember to "accept yourself for who you are and the rest will come easy."
Want to keep up with HCBU? Make sure to like us on Facebook, follow us on Instagram, check out our Pinterest board, and read our latest Tweets!