Pinterest via @NotebookTherapy
Interested in Bullet Journaling? Here is Your Ultimate Starter Kit
Meet your new best friend: The Bullet Journal.
With the perfect balance of efficiency, creativity, and fun, bullet journaling is climbing in popularity on social media as a new form of getting organized.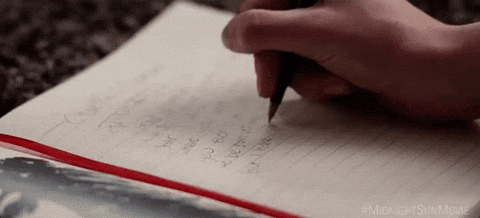 However, with Pinterest and Instagram blowing up with beautifully designed spreads, starting your own bullet journal can seem like a daunting task. But it shouldn't be.
Here is a starter's kit to assist you in your own bullet journaling and help you eliminate the pressure of perfection.
1. The Foundation: The Notebook
Photo source
The first essential aspect of this kit is a notebook. A cult favorite is the Leuchtturm1917 for its thick, quality paper and dotted pages. However, any type of journal will work: unlined, lined, grid or dotted. The dotted grid is best for those who want some guidelines (especially good for beginners), but don't want the overpowering appearance of lines or grids. Some cheaper alternatives of the Leuchtturm1917 are the Minimalism Art Dotted Notebook or a Dot Journal by Artist's Loft™.
2. The Basics: The Writing Utensils
Photo source
The only other essential part of the beginner's kit is a tool to write with, and there are so many options to choose from. My tip is to simplify your routine is to pick a standard black (or another color) pen to use for the bulk of your writing (daily lists or entries), and then add to your collection from there. I suggest the Pilot G-2 05 gel pen in black or Muji 0.5 pens.
If you're looking to fill your pages up with color, some items with varying prices are the Crayola Super Tips markers, Staedtler Triplus Fineliners, Zebra Mildliners, and Tombow Dual Brush pens. If drawing or doodling is more your thing, I suggest Micron pens and Pigma Graphic pens. The abundance of pen choices can feel overwhelming, thus I recommend starting with staple materials which are not as expensive, and as your love for bullet journaling grows, so can your collection. 
3. The Add-Ins: Anything your heart desires!

Over the course of my bullet journaling experience, I have found experimentation to be the most exciting part. This step is only necessary if you plan on collaging in your bullet journal. If so, keep a folder of scrap papers from magazines, ads, and construction paper to tape or glue into your journal. You can also add in Polaroid photos, postcards or printed pictures, though keep in mind that the more you add to your journal, the bulkier it will become. If you like the aesthetic of brown craft paper: reuse any brown paper bag and rip pieces off to add to your journal! Works like a charm.
4. The Fun: Embellishments
Source: kawaiipenshop.com
My favorite part of the beginner's kit is the embellishments. This can include stickers, washi tape, stamps and whatever else you can think of! It makes the process much more exciting and simple and makes you look extra crafty.
5. The Mindset: The Most Important Step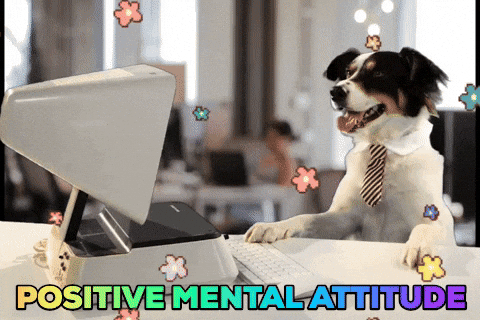 In a world already driven by too much comparison, the fun of projects like bullet journaling should not be clouded by what others are doing. Bullet journaling can easily become frustrating if you focus too much on copying someone else's work or perfecting your own.
Remember that the main point of the system is to keep all aspects of your life (school, work, fun) in one area. Your creations do not have to look like the spreads on Pinterest, nor do you have to break the bank to start this project, in order for you to find meaning in the process. It will take time to develop a style (and collection of materials!) of your own. I recommend starting off simple, and once you figure out a planning system that works, then start adding in more decorating elements. Don't take it too seriously, be patient with yourself and have fun with it!
With all these tools, you are ready to embark on your bullet journal journey. Of course, it is fully up to you what stylistic choices you decide on and what materials you want to buy. The beauty of bullet journaling is that it can be anything that you want, which you just can't achieve with a store-bought planner. Regardless of how you set up your new project, I hope your love for bullet journaling grows to be as strong as mine.
Want to keep up with HCBU? Make sure to like us on Facebook, follow us on Instagram, check out our Pinterestboard, and read our latest Tweets!