The Easiest Side Hustle During College
Do you ever get a little depressed after checking your bank account? Are you not getting enough hours at your job, and spending more than you earn? If you can relate, keep on reading to find out how I've made quite a bit of money without much effort.
Photo from Know Your Meme.
During summer, I spent most of my time watching YouTube, reading, or just browsing the depths of Tumblr, you know — the usual unproductive things. I started to notice a lot of the YouTubers I watch mention this platform called Poshmark. They mentioned buying and selling on Poshmark frequently and raved about how great it was. I had never heard about it before, but I decided to just download the app one day and go from there.
If you haven't heard of Poshmark before, it's essentially a platform like eBay where you can buy and sell things, except while eBay is a broad market that sells just about everything, Poshmark mainly consists of clothes, shoes, and accessories. They have just about every clothing item you could ever think about buying, all at a fraction of the cost. But, not only can you buy stuff there, you can also sell!
I listed my first item at the start of August 2017, made my first sale a week later, and now — just 2 months later — I've made $915. Keep in mind that the $915 I made in sales was just from listing clothes that were essentially taking up space in my closet and that I hadn't worn in years. This was stuff that I was probably going to donate or throw away, but instead, I made a profit off of it. Just let that sink in.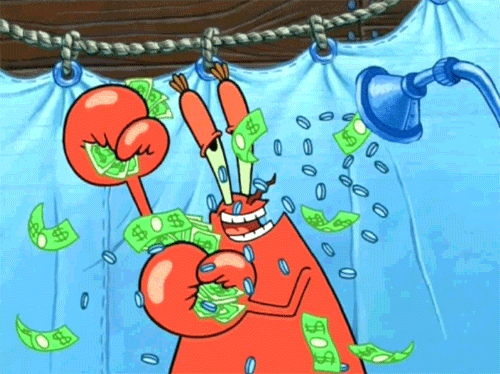 Photo from Tech Crunch.
I'm sure you all have a death pile of clothes at home or even in your dorm that you can't even remember the last time you wore. Seriously, the best decision you could make right now is to list all of it on Poshmark. Not only will you free up space but you'll likely make a hefty profit.
Now, I know what you're thinking, this is too hard. I've never sold anything online before, how am I going to do this? Let me boil it down to a few steps:
1. Download Poshmark on your phone and make an account.
2. Tap on the Sell icon, snap a photo of your listing and fill in required details.
3. Now you have your first listing. Make sure to share it often to get more views!
4. Wait for a buyer. This will probably be faster if you have multiple listings.
5. You've got a buyer!!
6. Print out the prepaid shipping label, pack item, and drop off at a post office.
7. Wait for a buyer to accept the item.
8. Money is released.
Seem easy enough? It is. It's probably the best thing I could have done before starting college and I have yet to run out of money. So what are you waiting for? Download Poshmark right now and start making that dough! Feel free to use my code CLAIRE_9 when you sign up to get a $5 credit (you're welcome!). Good luck with Poshmark, I hope you'll end up liking it as much as I do!