I've always loved picking up new hobbies, and COVID-19 has sent me and many others on the hunt for new projects to tackle. There was the usual, of course: piano, painting, baking, etc. However, one new hobby circulating the Internet has started to become pretty trendy, much to my surprise: crocheting.
The past few months, as I scrolled through TikTok, I found myself seeing more and more videos of people showing their crocheted projects, whether it be bags, hats, or sweaters. Now, as someone who has knitted off and on since middle school, I felt a little miffed that I was out of the loop (pun intended) on a trend that seemed right up my alley. So, I did the only reasonable thing a person could do and bought my own crochet hooks to see what this trend was all about.
After watching a few YouTube videos and consulting my friend, who was getting into crocheting herself, I quickly saw why it had become so popular online. You only need to know a few stitches and techniques, and you can create a multitude of easy projects. My first project was a small shoulder bag, and it only took me about a week to finish! It was relatively easy and highly rewarding, which is one reason why I think it's become so popular.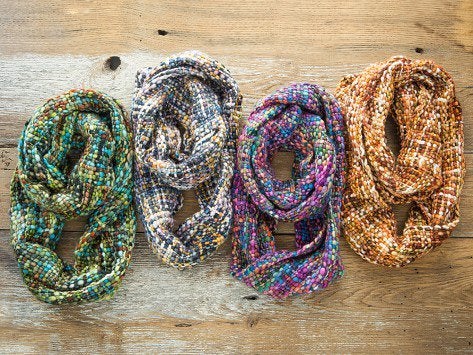 Crocheting also allows anyone the ability to customize and be creative with their crafts. The sky's the limit for what you can create — a sentiment exhibited in nearly all the pieces I saw online. Crocheted two-piece sets, colorful tube tops, and patchwork cardigans covered my feeds and really challenged the misconception that crocheting is only a pastime for the older generation. You could easily create unique and trendy pieces with just a bit of yarn and a ten-minute YouTube tutorial.
Thanks to the Internet, I've now jumped headfirst into the world of crocheted crafts, and I'd encourage you to try it out as well! It's a simple yet rewarding hobby that will allow you to make pieces totally customized for you. 
Want to keep up with HCBU? Make sure to like us on Facebook, follow us on Instagram, check out our Pinterest board, and read our latest Tweets!