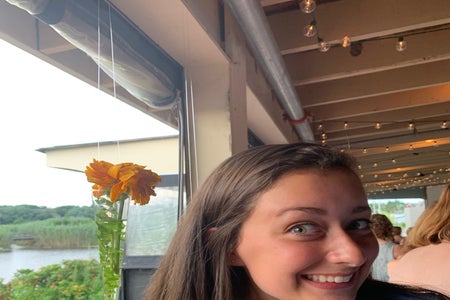 Photo by Bridget Dougherty
BU CGS Freshman Bridget Dougherty Has Got Some Positive Wisdom For You
Entering college for any freshman is extremely daunting. Questions of where your classes are or how will you make friends fill your head and make it seem like college is impossible. This year has put additional pressure on students, and there is a common experience that freshmen are going through now, characterized by the struggle to make friends and figure out college during a pandemic. A group of BU students who enter in their second semester of freshman year, as part of the CGS program, have even more difficulties. Nevertheless, they are thriving.
Bridget Dougherty is a BU CGS freshman from Boston. Her outgoing nature and positive attitude really have allowed her to thrive during her first semester of college. Bridget and I talked about her first-semester experience in the CGS program and she hopes her feelings resonate with some fellow freshmen!
Q: Can you define what the CGS program is at BU and what your experience has been like so far in the program?
A: The CGS Program is a two-year program that introduces you to the college experience while also helping you complete your core requirements. After you complete your two years, you are able to move on to studies for your major and really focus on classes you enjoy taking as most of your requirements are completed. Normally, your second semester freshman year is spent in London during the summer. Due to the pandemic, however, this year I will be studying and spending my summer in Boston. My experience in the program so far has actually been surprisingly great. Most of the classes you take starting off are humanities-based, which has not always been my strong suit, but my professors have really done an amazing job helping me stay intrigued and excited to learn. In my past few months learning at CGS, I've actually really enjoyed my classes and course material. Going into the program back in January, I thought I would end up hating my classes just because they were subjects I hated taking in high school. I was pleasantly surprised to find out that I can actually enjoy more humanities-based classes now.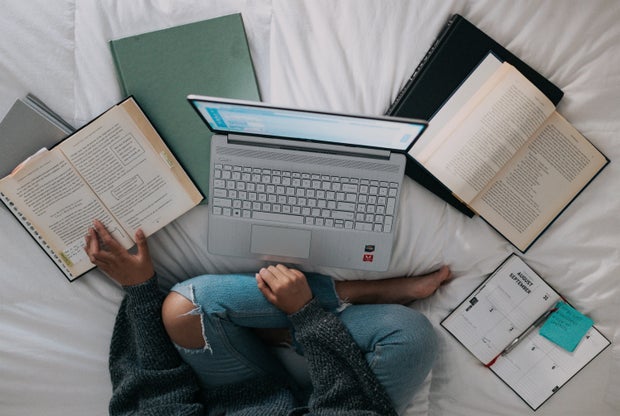 Photo by Windows from Unsplash
Q: What has been difficult about being a part of CGS during the pandemic?
A: The most difficult part about being a part of CGS during the pandemic is probably trying to meet new people and being social in general. COVID has made social interactions much harder for everyone at BU. I feel that starting in the spring semester while most people have already been on campus and only having classes with people on your team has added an extra obstacle. A huge part of college that I was very excited about was to have new experiences with lots of new people, however, I'm hopeful that once we're able to return back to normal, I'll have plenty of time to do everything. 
Q: Since you are from Boston, what are your thoughts on staying in Boston during the summer semester?
A: I'm actually excited to be home in Boston this semester! Although I was pretty disappointed to not be able to spend my summer in London, I'm very grateful that BU was able to come up with a safe solution. Staying home in Boston also means I'm able to work and see my friends who have been away at college. I'm also pretty excited to do some sightseeing and go on trips organized through my college in supplement to our curriculum.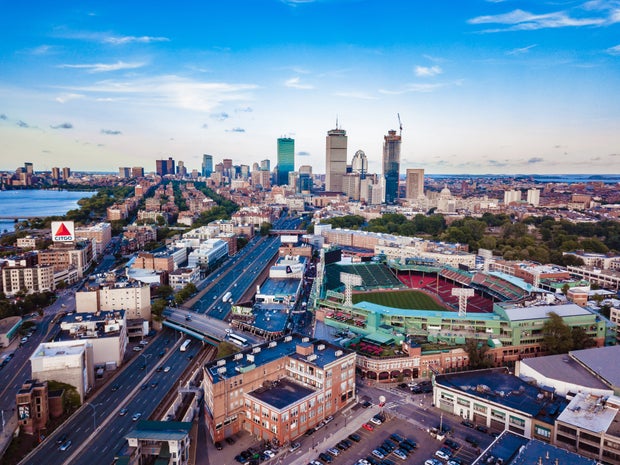 todd kent/Unsplash
Q: Do you feel like being a freshman during these difficult times has changed your college experience? If so, in what ways?
A: I think being a freshman during the pandemic has had a huge impact on my college experience. I know the campus and general environment of BU would have a much different feeling if COVID was not an issue. I do think taking fully in-person classes would have helped my learning process and helped me take full advantage of my education. Generally, the atmosphere would be much healthier and better without the pandemic present. There would be a lot more activities and events to attend, however, I do think I'm making the best of what I can!
Q: What are your hopes for your next three years at college? 
A: As of right now, I am still pretty undecided on my college and general career path. I'm hoping that by attending courses through CGS, I'm able to expand my education and find subjects that I am passionate about. I hope to make new friends and also learn more about the city I grew up in and love so much. I have had a great start to my freshman year and I can't wait to see what the next 3 years hold!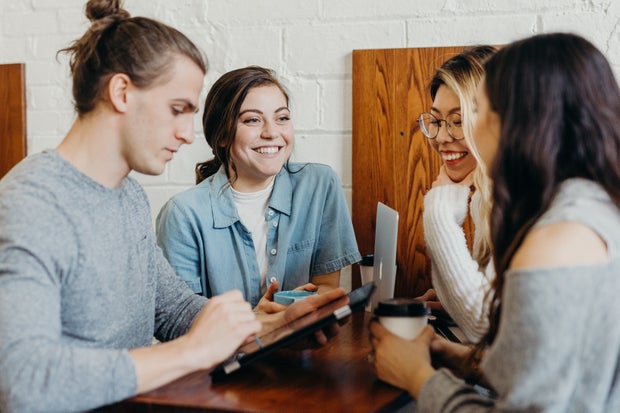 Photo by Brooke Cagle from Unsplash As you can see despite all of the challenges from this year, Bridget has been doing such an impressive job. Her perspective on BU and her overall experience so far with making friends is something we all can relate to.
I am so excited to see what she gets involved in on campus! 
Want to keep up with HCBU? Make sure to like us on Facebook, follow us on Instagram, check out our Pinterest board, and read our latest Tweets!​