The Best New Tunes For Your September Playlist
After not receiving new music for what felt like forever, everyone I've ever loved decided to release music at the same time and overwhelm me with choices. The music scene has been relatively dull the past few months—but now, starting with the release of Taylor Swift's Lover, pop music has come back to life! Here's what you may have missed.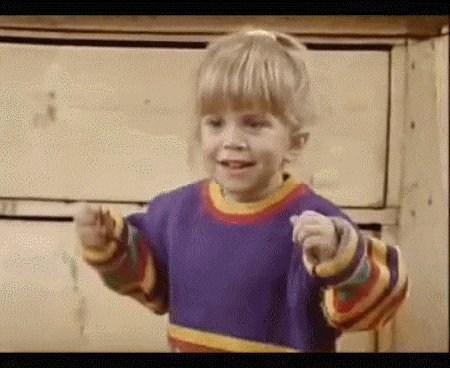 1.

Ariana Grande, Miley Cyrus, and Lana Del Rey - "Don't Call Me Angel"

"Don't Call Me Angel" is a collab I never thought I'd see, but surprisingly, it works. The star-studded all-female track is for the new Charlie's Angels film coming out in November, featuring Naomi Scott (Aladdin, Lemonade Mouth), Kristen Stewart (Twilight), and Elizabeth Banks (The Hunger Games). The song starts off with Ariana being her upbeat pop-self handling the intro/chorus, then Miley with her rebel edgy vibes. The song maintains the same beat with the ethereal slow aesthetic for Lana's verse. In a strange way, it all completely makes sense, but I was not expecting to enjoy it as much as I did.

2.

Post Malone, Future, and Halsey - "Die For Me"

"Die For Me" is about being in a relationship and being cheated on. Posty, along with Halsey, and Future (ironically), talk about the unsettling suspiciousness you feel when your partner is sneaking out. Forget the men on this song, Halsey is the one who absolutely kills it. While we can only ~speculate~ that she's referring to G-Eazy, it's just too obvious when she says "I sold 15 million copies of a breakup note." "Without Me", released in March, has sold about 15 million copies now, and when she performed it on SNL, she used *someone's* apology of infidelity as the background. Now, that's BDE.

Halsey is amazing on this track and even if you don't care for Posty, you have to hear it. It's just too good to miss.

3.

Meghan Trainor - "Genetics"

Everyone is so harsh on Meghan Trainor and I genuinely have no idea why. From her first album, she's always written catchy songs with decent lyrics and I am a fan. As she grows up, she's more confident and her songs are less bubbly pop and more early 2010's club hits if that makes any sense. "Genetics" is "All About that Bass" 2.0, an anthem about having blessed genetics that makes you look great always. I love.

Halsey is so great that she ended up on this list twice (I promise I'm not obsessed with her.) After a few weeks of cryptic tweets and social media posts, Halsey has released her first single off of her upcoming album, Manic. Remember when Frank Ocean live-streamed an empty warehouse forever? Halsey did something similar to introduce this album—she live-streamed herself painting the album artwork for 7.5 hours. Let me emphasize; she painted the album artwork for 7.5 HOURS. And I watched it … because why wouldn't I? Luckily for you, she time-lapsed the whole thing and overlayed her new track "Graveyard" so you can hit two birds with one stone. Genius. Her mind, absolutely genius.

"Graveyard" is about loving something toxic—but wanting it so bad that you would do anything, no matter how stupid, for that love. I find that to be incredibly relatable and so, like everything else she does, I love it. There is a fan theory out there that this album is the musical awakening of Ashley and the shedding of Halsey as a persona. It's also much more acoustic than what I'm used to hearing from her, so I'm definitely excited to see more of this chapter and meeting Ashley.

5.

Joseph - Good Luck, Kid

Hailing from Portland, Oregon, Joseph is a trio made up of three sisters who excel at harmonizing lyrics that will haunt your dreams and make you cry with their beauty. Their third album Good Luck, Kid is about taking your life into your own hands, in whatever form that may take. This album invites you to fight for passion and for love, but to also remember that sometimes things don't work out—and that's 100% okay.

My favorite new song from the album is "Side Effects" by Joseph. If you know me, you know I'm a sucker for love songs. "Side Effects" is about wanting something while knowing that there are bad parts too, but recognizing the beauty in the calm after the storm.
I can finally settle with lots of new music to enjoy and overanalyze the nuances, intricacies, and backstories to each artist and their respective art. I will definitely have a new favorite song by the end of the week but with everyone releasing right now, I'm excited about what artists have in store for us!
Want to keep up with HCBU? Make sure to like us on Facebook, follow us on Instagram, check out our Pinterest board, and read our latest Tweets!