Traveling has always played an integral role in my life. Aside from my immediate household, most of my family lives outside of the state and country with most of them scattered throughout the globe. For this reason, my parents always emphasized the importance of traveling in order to keep these family ties alive. My love for traveling began with visiting my grandparents in Nepal every other year and organizing trips with my cousins in Europe. I noticed a refreshing spark within me whenever I was traveling—that I was the happiest version of myself when I was on an airplane, eager to explore all corners of the world. I never got tired of it, no matter how draining 20-hour flights may have been. In high school, I felt excited to travel without my parents for the first time, experiencing an exciting, new rush of independence and freedom. I enjoyed looking out from an airplane window, mesmerized by the patterns the land and clouds made below me. This year, having to cancel traveling plans due to the pandemic was devastating, especially because I haven't been able to see my grandparents in a while. With that being said, I am hopeful that better times will come with more opportunities to safely explore new places and ways of life.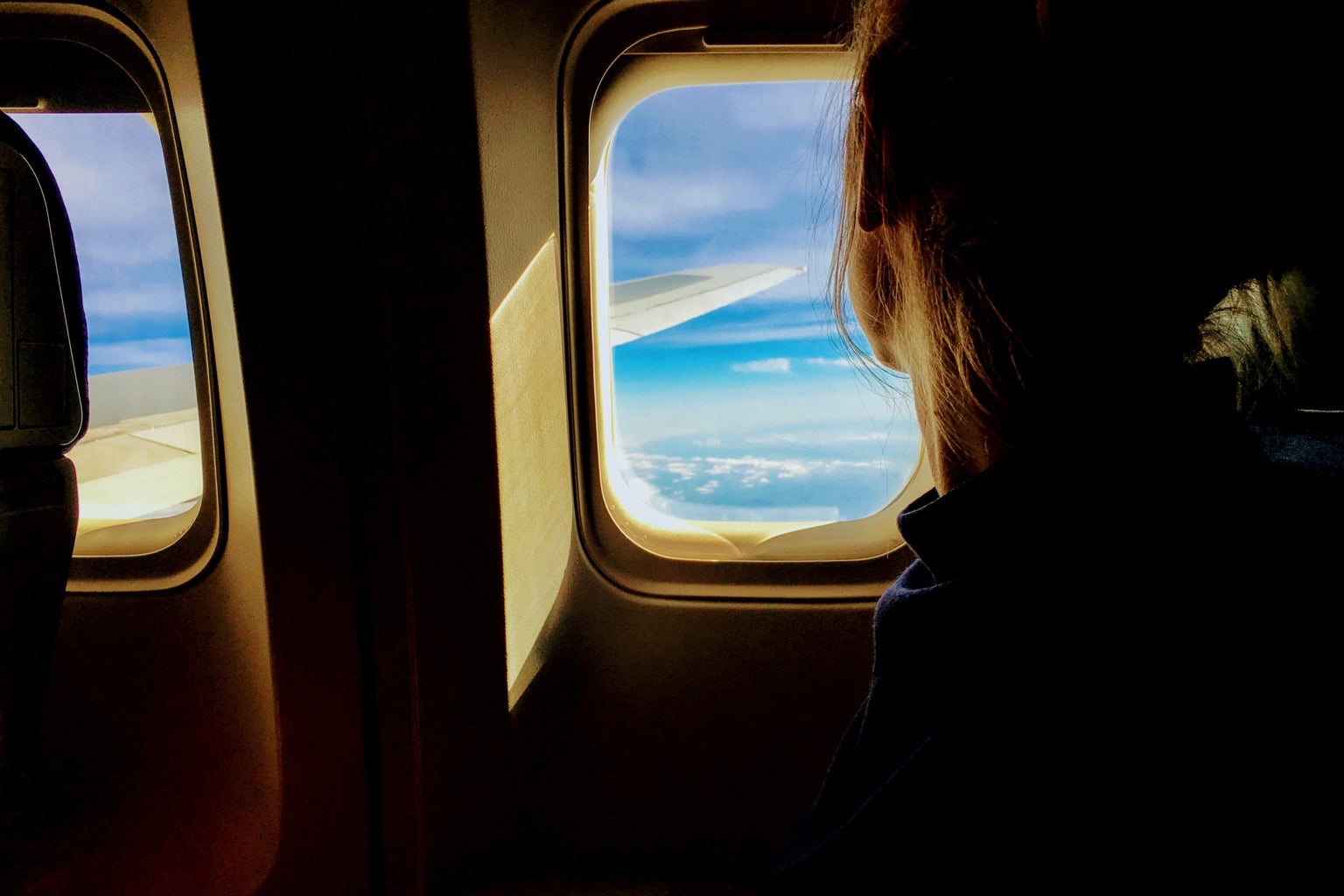 Although this pandemic has altered our lives in virtually every way imaginable, it has also given me a chance to reflect on myself and my hobbies. Recently, I began thinking about what exactly it was about traveling that provided me such a strong sense of purpose. As I thought about my past trips, whether it be in faraway nations or in nearby localities, I noticed a commonality among all of these experiences: culture. Each new place I visited held its own unique set of traditions and characteristics. From different types of music and streetwear to distinctive people and personalities, each place served as a new opportunity for me to gain more insight into societies that exist beyond my own. As someone who grew up in Boston her entire life, visiting places different from the city was especially transformative because it opened my eyes to all the beauties that the world has to offer. As much as I loved the fast-paced nature of the city, the quiet atmosphere present between mountains and valleys gave me a sense of tranquility that I did not find elsewhere. With each new place I discovered, I found a new sense of joy within myself. With each new experience, I understood more about the world around me.
Another reason why traveling is unlike anything else for me is because it makes me a more positive, hopeful person. Oftentimes when we go about our daily lives, we are stuck in a cycle of busy, yet monotonous routines. As a result, it is easy to feel confined within a specific location and state of mind. I have found that whenever I take the time to go somewhere beyond my bubble, I feel so much more emotionally refreshed. When we are busy sticking to our daily agendas and working to achieve our career goals, it is easy to fall into a state of hopelessness—feeling like there is nothing beyond your current state of life. Traveling helps open up your mind and allows you to experience a dynamic sense of adventure and exhilaration that you may not experience often in your everyday life.
Lastly, traveling is also a way to broaden your perspective. It is no coincidence that some of the most open-minded, optimistic, and happy people are also those who regularly expose themselves to new cultures and new people. Through taking in the nuances of a different culture, you learn about how diverse this world really is and how happiness can be found within vastly different pockets of the world—whether it be by swimming in the Blue Lagoon or by walking around Times Square with your best friends. By traveling, you give yourself the ability to form new relationships and be a part of new communities. And the best thing is, there isn't one definitive way to characterize traveling. Traveling can mean something different to everyone. Yet wherever you choose to go, you equip yourself with new perspectives and new experiences, which is the best part of it all.
I really hope that during my time at BU, I am able to embark on some type of study abroad program. In the meantime, I will continue to prioritize exposing myself to new people and new cultures, whether that be through joining a new club or building a strong friendship with someone from a country that I do not know much about. After all, airplane tickets aren't required to be able to build new connections and discover everything this world has to offer.
Despite the fact that this pandemic has limited a lot of in-person opportunities to travel and build relationships, I encourage everyone to find their own ways to learn about different cultures and people beyond your own circle. Aim to become a global citizen, one that carries a hopeful, open mind eager to learn about and experience new things every day, even if it is through a virtual space for now. And, of course, take advantage of any study abroad opportunities in college!
Want to keep up with HCBU? Make sure to like us on Facebook, follow us on Instagram, check out our Pinterest board, and read our latest Tweets!