Angelina's 80s Archive: The Outsiders
In a moment of pure coincidence, I began writing this after watching The Outsiders on Ralph Macchio's birthday. Pausing the movie to verify how old he was during filming (20 – meaning he's 20, playing a 16-year-old who people think is 14, in case you were wondering), I was greeted with "Born: November 4, 1961 (age 58 years)." If you've read my Karate Kid column, you already know how I feel about Ralph Macchio. Therefore, in honor of the ageless wonder (see below), who truly continues to "Stay gold"...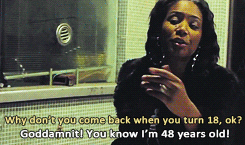 Here is the Bitchin' Bio: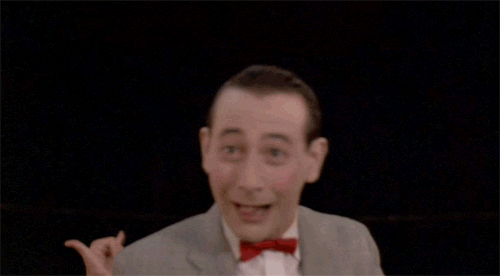 Release date: March 25, 1983 (Theatrical Release); September 2005 (The Complete Novel Edition)
Degrees of Kevin Bacon: 1. I know this is becoming a pattern, but Bacon co-starred with someone from this movie, too! Matt Dillon (Dallas Winston) and he appear together in Wild Things (1998).
Synopsis: Set in Tulsa, Oklahoma and based on S.E. Hinton's 1967 novel of the same name, The Outsiders follows fourteen-year-old Ponyboy Curtis' (C. Thomas Howell) point of view as he describes the lives of himself, his fellow "greasers," and the wealthy "Socs" with whom they are at odds. One night, Pony and his closest friend Johnny "Johnnycake" Cade (Ralph Macchio) fall asleep in an abandoned lot after a late drive-in movie. Upon Pony's return home, an altercation with his worried oldest brother and guardian, Darrel (Patrick Swayze), ensues, causing Ponyboy to run away. He meets Johnny at the lot, and events that follow between the two friends and some Socs lead them to escape town with the help of Dallas "Dally" Winston (Matt Dillon). But the boys learn that problems don't just disappear when you leave the city. The Outsiders is a heart-wrenching tale of class division, chosen family, and tragic loss. It highlights the danger of labels and the fleeting nature of youth, which should not be wasted on bitter rivalries. 
Come for: Some of Hollywood's biggest stars of the 80s, before they were known as such, including:
C. Thomas Howell as Ponyboy Curtis
Ralph Macchio as Johnny Cade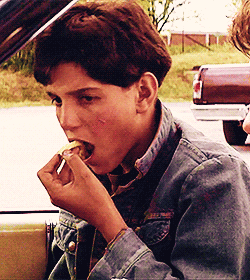 Matt Dillon as Dallas Winston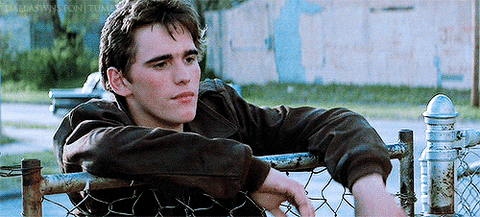 Patrick Swayze as Darrel Curtis
Rob Lowe as Sodapop Curtis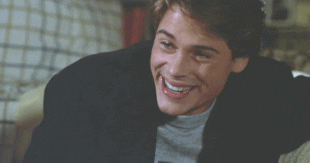 Emilio Estevez as Keith "Two-Bit" Mathews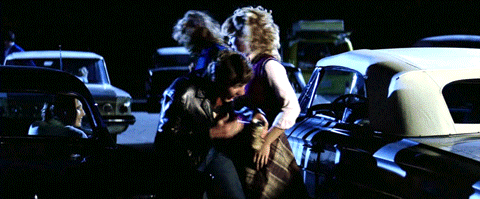 Tom Cruise as Steve Randle
Stay for: A new perspective, or one you need to be reminded of. The Outsiders has a reputation for reaching the hardest to reach students, in both its original novel form and its silver screen counterpart. It continues to teach children and adults alike, who see or saw themselves in the story's characters, to consider different points of view in an effort to eliminate prejudice and the violence that results from it. 
Had I seen it? Yes. I have watched it a few times, in both its original and re-release formats. Before I watched it the first time, I read it. The Outsiders is one of my favorite books of all time – at the moment, I am almost finished reading it again.
Do I like It? I do. And I love the song that goes with it, though most people, excluding Ralph Macchio (it was his wedding dance), think it's heavy-handed or cheesy. For the purposes of this article, I watched the original theatrical release, and though it made me cry (anyone who knows me knows that movies about friendship get me in the tears department), I prefer The Complete Novel Edition. The original contains a lot of awkward cuts between scenes, making you feel like something is missing, and it's because at least 20 minutes are. There's not a lot of screen time for Soda or Darrel (a surprise to Rob Lowe when he attended the movie's premiere), which results in a scarcity of development of the Curtis brothers' family dynamic. I think the reason I am still so affected by the original release is that I have read the book.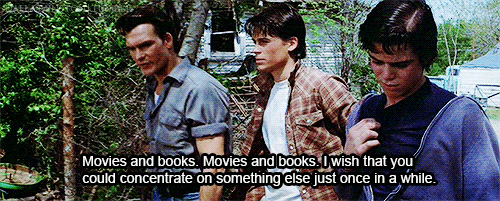 On the other hand, The Complete Novel Edition not only expands on the brothers' bonds but on the atmosphere of the story, by including period-appropriate music such as Jerry Lee Lewis's "Wild One" and a whole lot of Elvis. Its beginning sequence is more loyal to its source material, and its longer run time is used more wisely, creating a poignancy that is somewhat lacking in its predecessor.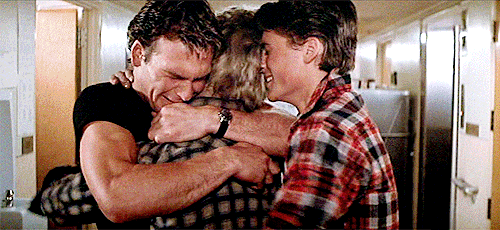 In all its iterations, The Outsiders has inspired countless individuals. It has changed the "Young Adult" genre for good and exposed the world to the voice of the youth. Aside from the fine actors it brought the world – ones we could not imagine Dirty Dancing, The West Wing, The Breakfast Club, or Mission Impossible without – its legacy carries on where you would least expect it. Lately, I've been finding these stickers around Somerville:
Now, if that doesn't make you want to watch a sunset and recite some Robert Frost, I don't know what will.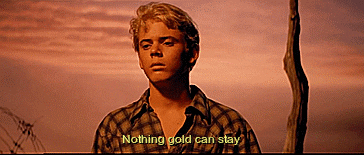 Join me for another familiar face next week, when we'll see Elizabeth Shue (The Karate Kid) in Chris Columbus's Adventures in Babysitting (1987).
Want to keep up with HCBU? Make sure to like us on Facebook, follow us on Instagram, check out our Pinterest board, and read our latest Tweets!