Angelina's 80s Archive: Die Hard
It's a debate for the ages: "Is Die Hard a Christmas movie?" Anyone who's seen it, and probably a lot of those who haven't, has/have been faced with this question, and no matter how many times we think the debate is settled one way or another, it continues to prevail. Even those who worked on the film cannot agree – one of its screenwriters, Steven E. de Souza, affirms that it is, while John McClane himself, Bruce Willis, stands strongly in opposition to the idea.
Scrolling through On Demand recently, I took a screenshot of this line-up of Christmas categories under "Holiday Moviethon:"
Photo Credit: Comcast Xfinity On Demand
As you can see where I've circled in red, as if I dedicate my time to making thumbnails for a YouTube channel chronicling the "Easter Eggs" in your favorite movies, Die Hard is categorized under "There's a Christmas Scene So It Counts." In my opinion, a "Christmas movie" is generally a film that takes place mostly on and/or around Christmas. A movie with one or two Christmas scenes can be watched at any time of year, but is most appropriate at Christmas time, and watching it may still be a holiday tradition.
Here's the thing about Die Hard: it not only takes place at a Christmas party, but also on Christmas Eve. The movie opens with the announcement upon John McClane's flight landing in Los Angeles, "Have a very merry Christmas." He is holding a giant teddy bear – a Christmas gift. His wife's name? Holly. Then, there's the extremely famous "Ho, Ho, Ho" line. So, no, Die Hard does not have a Christmas scene. In my book, it is inarguably a Christmas Movie™, worthy of a Bitchin' Bio to match its legendary status.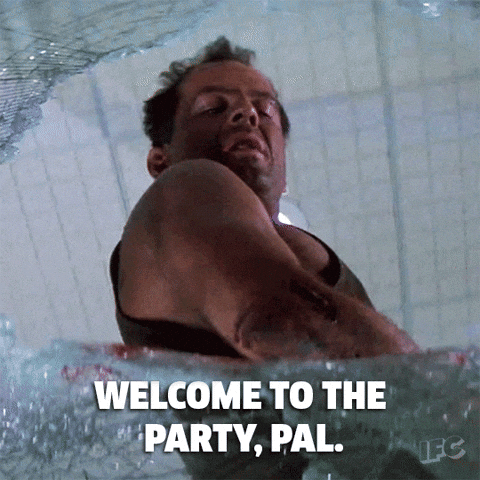 Release Date: July 15, 1988 (Christmas in July?)
Synopsis: John McClane (Bruce Willis), a police officer in NYC, finds himself to be a vigilante out to save about 30 innocent hostages when a group of terrorists, led by Hans Gruber (Alan Rickman), attack a Christmas party he is attending at his (ex-)wife's (Bonnie Bedelia) Los Angeles workplace. 
Degrees of Kevin Bacon: Finding out Alan Rickman is known as the "British Kevin Bacon" has complicated my Bacon efforts. Does this directly connect the two of them/should it count as one degree? For the week, I abandon the quest for the Kevin Connection, though I know it is there. 0 degrees of Rickman, though!
Come for: The iconic lines you know you've heard, whether or not you've seen it.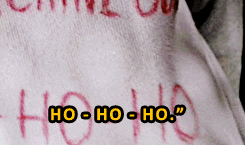 Stay for: The man we love as Professor Snape, seen here in his first-ever film role at age 41. Also, general badassery.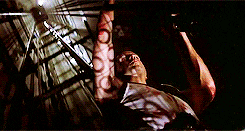 Had I seen it? Yes. Twice before this, I believe. Last year, I went to see it in theaters with my father, which was a completely different experience. It allowed me to catch a lot of things I hadn't seen the first time I watched it, and is already such an awesome memory.
Do I like it? Die Hard is an epic movie. Though there's obviously a lot of violence in it, John McClane's heroism keeps it entertaining throughout. For a film categorized as a thriller, it has a pretty happy ending, and there are at least a few characters to root for, from John to L.A. police sergeant Al Powell (Reginald VelJohnson), limo driver Argyle (De'voreaux White), and Holly.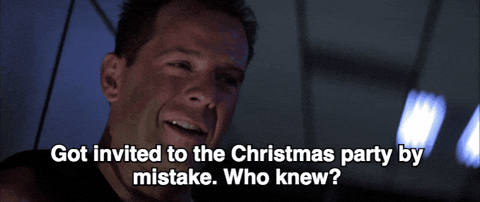 Maybe Die Hard isn't your typical warm and fuzzy holiday film, but it is a classic and a Christmas one at that. If you don't agree with me, you can ask 20th Century Fox's 30th-anniversary trailer.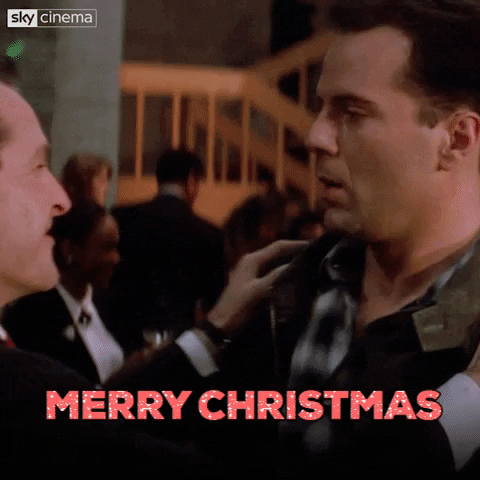 I hope your December is going well and I wish you good luck with your last week of classes! Next week, we'll be covering the 1982 animated Christmas short The Snowman.
Want to keep up with HCBU? Make sure to like us on Facebook, follow us on Instagram, check out our Pinterest board, and read our latest Tweets!