While most students are getting ready to prepare for their final exams, USC junior Amulya Donthi is getting ready to say goodbye to friends from all over the globe before ending her fall 2019 study abroad experience in Barcelona, Spain. 
"I never thought I could get so close to people in just four months," said Donthi, "but the friends I made are honestly a second family to me in Barcelona." A California native, Amulya moved from NorCal to SoCal to attend the University of Southern California in August 2017.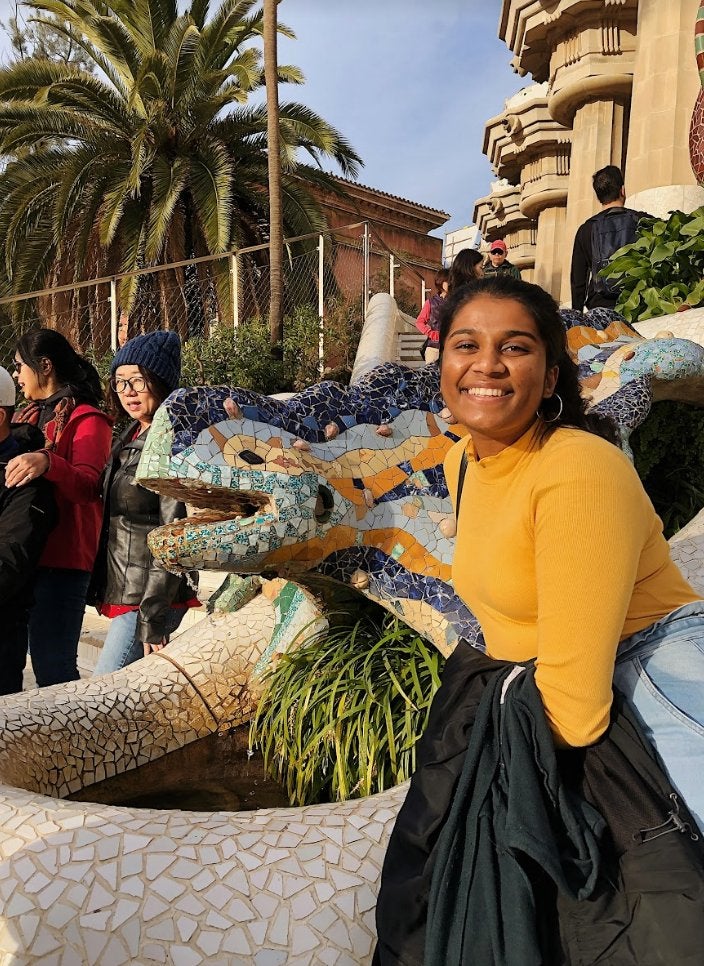 "The biggest difference was having to create my own support system here, something that I had already developed back home," Donthi said. However, Donthi soon built a network of friends from all over the globe.  "I have friends from almost every continent and now, if I ever travel to their countries, I can hit them up!" Donthi said. 
Unlike most of Boston University's study abroad programs, USC's study abroad is an exchange system. Donthi explains how for every student that goes to Barcelona, one student from the same university comes to USC."So, as you can imagine, it's pretty competitive to get into this program, especially a top choice program like Barcelona, as there aren't many spots available," Donthi said.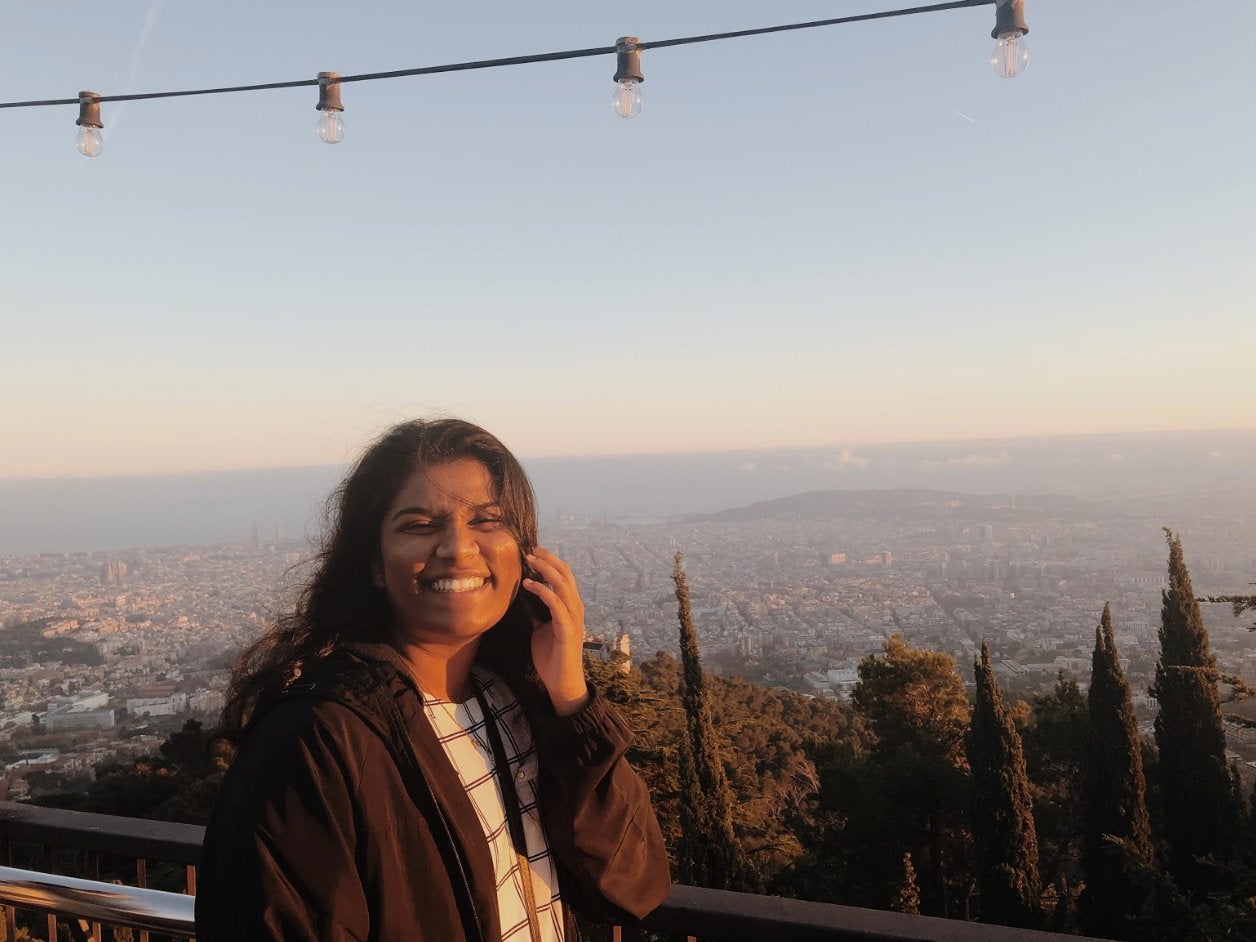 Currently, she is taking upper-division courses at ESADE Business School in Barcelona, Spain. Courses such as Managing Diversity, Project Management, Marketing from Strategy to Action, and Family Business are among the few that Donthi and others involved in the Exchange program take. She also mentioned that this experience was not what she expected.  
"As soon as I arrived, I began to see all these "challenges" as new opportunities and took everything that came my way in stride," Donthi said.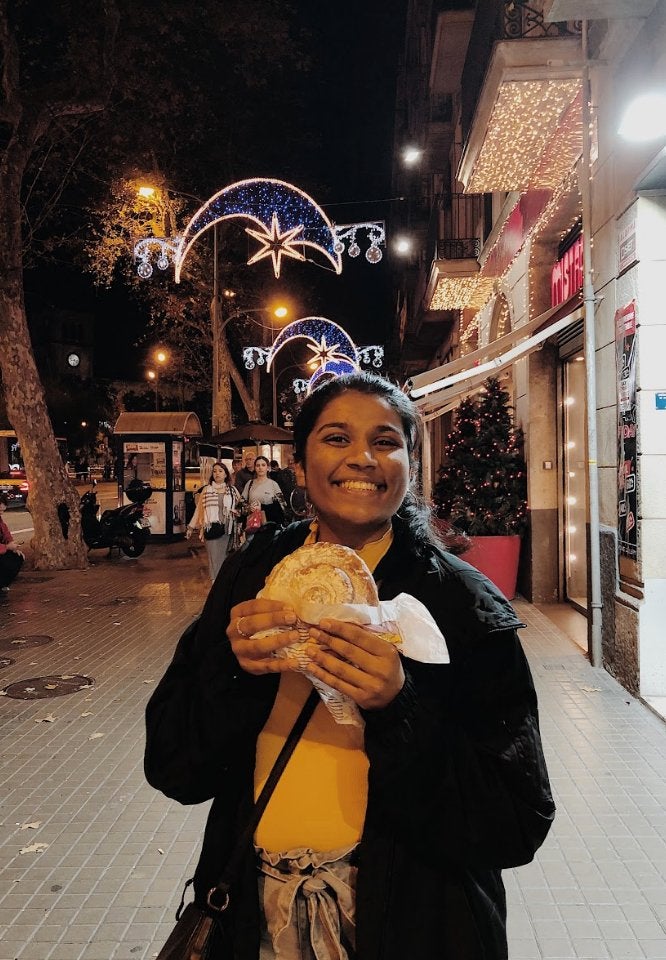 Donthi was one of the two individuals from USC that went to Barcelona. Most of her friends came from different countries and cultural backgrounds. "Even though we come from all over, we've taken similar classes and have thus had similar experiences," Donthi said.  
Before abroad, their similar experiences were only in the classroom. Now, they traveled the world, learned a new culture, and became a family in just a few months. "Having the flexibility to just hop on over to another country with friends I met two months ago on a random weekend and feel safe was incredible," Donthi explained.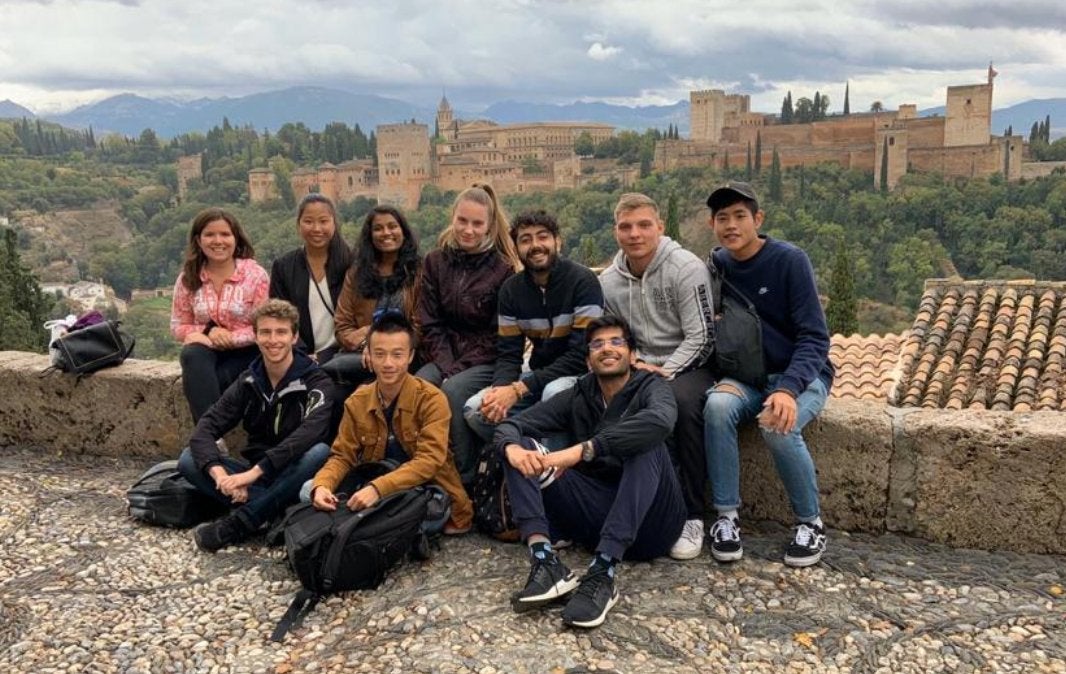 Some of Donthi's favorite adventures with her second family were in Spain itself. With friends, she traveled to Costa Brava, Malaga, Granada, and Gibraltar. "Having to buy plane tickets, figure out accommodations and transportation, and plan itineraries was difficult," Donthi said. "But, it was so fun to learn these skills along with so many others that were doing this for the first time, too."
Out of all of her travels, one of her favorite memories was in Barcelona itself: the La Merce Festival.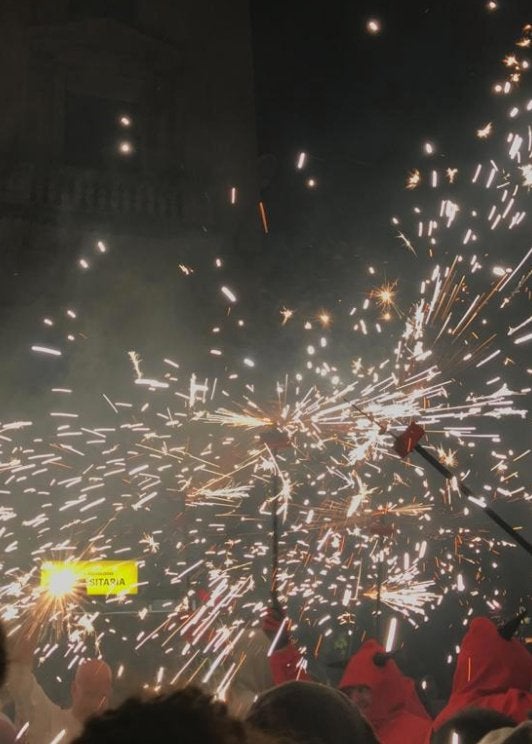 "I was lucky enough to be in Barcelona for the La Merce festival, an amazing four-day long festival full of things like the castellers, human towers, a fire run called correfoc, completely insane but incredibly fun!" Donthi said. 
After all her adventures and challenges, Donthi still recalls being hesitant to apply for this opportunity. "My freshman year, I had many apprehensions about it, as I was afraid that I would struggle to make friends and would be very out of place in another country," Donthi said. 
However, after reflecting on her time in Barcelona, Donthi is glad she decided to sign up. "It made me a much more confident person and I'm immensely grateful for it."
All images courtesy of Amulya Donthi 
Want to keep up with HCBU? Make sure to like us on Facebook, follow us on Instagram, check out our Pinterest board, and read our latest Tweets!​