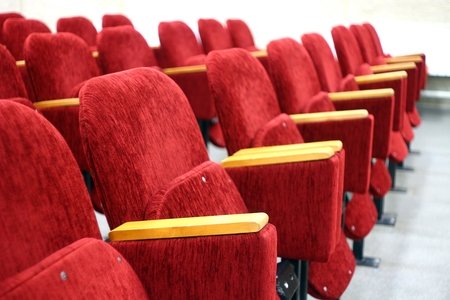 5 Must-Watch Oscar-Nominated Movies
The Oscars are soon approaching, and if you haven't seen any of the amazing films that have recently come out, look no further for the must-watch movies of the season. Drum roll please! Without further ado, here are my picks for the five must-watch Oscar-nominated films.
Honestly, not much compares to the genius that is this movie and the talented cast and crew that created it. It has won multiple accolades, including the Palme d'Or at the Cannes Film Festival, the Best Foreign Language Film at the Golden Globes, and with six nominations in the Academy Awards, became the first South Korean film to gain Academy Award recognition — and for good reason. This dark comedy/thriller film deals with themes of class division, reeling you into the world of the Kim family, who are exploiting the rich Park family in order to make ends meet. The film is beautifully shot, has great actors, and a story that will surely leave you stunned.

If you liked Lady Bird, you'll love Little Women. The story is a classic tale that has been retold in numerous ways, but Greta Gerwig's adaptation really takes the cake in this funny, heartwarming, coming-of-age story. With strong-willed, determined female protagonists and subplots of unrequited love, sprinkled in with flashbacks from the past, this movie will pull on your heartstrings and make you cry. However, it will ultimately leave you feeling content and cozy inside.

I'm not one for war movies at all but this movie was great. The cinematography and editing are a feat in and of itself, as the whole movie was shot and edited as one long take (with only one visible cut). Amazing production aside, the somewhat simple storyline really has you on the edge of your seat the whole time as you wonder if the two main characters, Blake and Schofield, will make it in time to deliver an important message that could mean life or death for thousands of soldiers, one of which is Blake's older brother.

After seeing multiple memes of that rather iconic fighting scene, I knew I had to give this movie a watch. Noah Baumbach is well known and regarded for having heart-wrenching and compelling stories that showcase the smaller and more natural nuances of everyday life, and Marriage Story is nothing short of that. It follows the story of a New York stage director and his Californian-born actor wife going through a coast-to-coast divorce. The acting is amazing, and I found the complex story hard to look away from. If you haven't watched this movie already, and if you want to see Adam Driver singing, you most definitely must watch this movie.

This one is technically a short film, but it deserves just as much recognition as all of the other films on this list. Directed by Matthew A. Curry (who also wrote the book the film was adapted from), this touching short tells the story of an African American father trying to do his daughter's hair for the first time. It's a well deserved nomination that highlights a father-daughter bond in a short and sweet six minute animated film. If you want to feel some feels, give this one a watch.
A lot of really good movies have been released lately, and there are a handful of Oscar movies I have yet to see, but these were some of my favorites by far. If you end up watching these before the awards ceremony, enjoy! When the Oscar's do roll around make sure to tune in to see who wins gold — I know my fingers will be crossed until these films get the Oscars they deserve.
Want to keep up with HCBU? Make sure to like us on Facebook, follow us on Instagram, check out our Pinterest board, and read our latest Tweets!