Must Haves for Every Summer Weekend Getaway
This is a sponsored feature. All opinions are 100% our own.
Must Haves for Every Summer Weekend Getaway
Summer is so much fun, unexpected adventures can take you just about anywhere. For us at Her Campus Bryant, we always like to prepare for the unexpected! You never know when you will have an impromptu day trip down the Cape or to the city! We suggest always keeping a bag ready and packed for those unpredictable moments. Pack your bag with a couple of essentials and always be ready for the road ahead.
Sunblock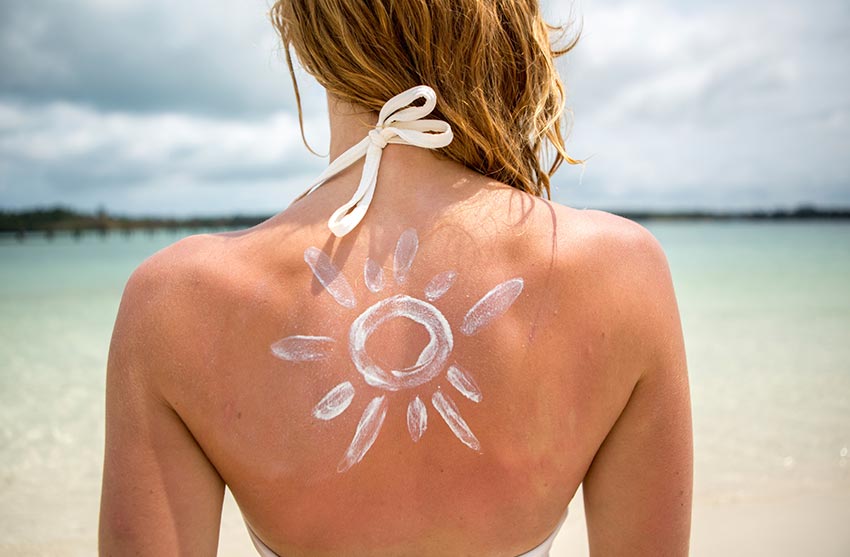 Every summer day is sunblock worthy, don't let an overcast fool you! Always add an SPF to your makeup routine and add a tube of sunblock in your weekend getaway bag. Sunburns and bad tan lines are not very trendy. You don't want your weekend getaway ruined because your shoulders are sore from getting a little too much sun.
Deodorant
Summer can be warm and sticky, you do not want to go out in a cute new grey tank top and come back with sweat stains. We all sweat, but you don't want to smell all day long! Pick up a travel size deodorant and throw it in your bag so when you're on the run, no embarrassing smells in long hot car rides! We suggest trying Secret's new line of Fresh deodorants that last up to 48 HOURS! (Crazy, right?!) Our favorite scent is Cool Waterlily.
A Great Water Bottle
Reusable water bottles are the trendiest way to be sustainable. Don't pack up a case of plastic watter bottles that will just be thrown away when you reach the destination, get a reusable bottle. The best part is being able to deck it out in stickers and personalize it. You can either collect a sticker from each of your travel destinations or order some that compliment your personality on Red Bubble!
A Good Book
Every girls best travel companion is a good book. Beaches have no service, so why even try. Leave your phone at home and really break free from technology! Enjoy the moments that you have, listen to the waves crash instead of the newest hottest playlist. Read a book while soaking up the sun. We suggest White Fur by Jardine Libaire, it is a star-crossed love story set in 1980's New York City. You won't be able to put it down, trust us.
Cleansing Wipes
Sitting around all summer in a wet bathing suit is not the healthiest for yourself. Wearing a tight, wet bathing suit, in the heat of the summer can trigger the spread of bacteria and ultimately infection. Keep some cleansing wipes around just to make sure your clean and have a balanced pH down there. We suggest Summer's Eve Cleansing Cloths to keep in your weekend bag. They keep you fresh on the go! For a long weekend we suggest packing the Summer's Eve Gentle Foaming wash, to keep you fresh and balanced all weekend long.
Sunglasses
With all the fun in the sun, don't forget to protect your eyes! Keep a pair in your bag so you will never be stuck wearing  You can go on Amazon and spend a couple of dollars on a cheap pair that everyone will be wearing. If you are looking to treat yo' self support a Bryant entrpreneur and pick up a pair of House of Wale glasses. They're sturdy, affordable, and versitle!
Makeup-Free looking Makeup
Summer is a time to keep the makeup to a minimum, fresh faces are the look. Unfortunately we do not all have flawless skin, lashes and brows. Pack a tinted moisturizer with SPF, an eyelash curler and an eyebrow pencil in your bag. We suggest making a quick trip to your local Ulta to get something from Essence cosmetics, their products are an incredible quality and price. Buy their Eyebrow Designer to lock your eyebrows in place as you hit the beach. It is super comfortable and natural looking!
Toothbrush
Don't go anywhere without your toothbrush and a little travel sized container of tooth paste! We suggest buying a cheap toothbrush strictly for travel, just in case it gets lost somewhere. You definitely do not want to accidentally leave your expensive electric toothbrush in an Air BnB! Get a Steripod to make sure it stays safe and clean during all of your travels! The Steripod protect your toothbrush head for 3 months with no batteries or wires! You can shield your toothbrush from cross contamination and airborne bacteria!