The Collab We've Been Waiting For: Jeffree Star x Shane Dawson
It's finally here: Jeffree Star x Shane Dawson Conspiracy Collection!
If you haven't heard (we don't know how you wouldn't have heard), long-time beauty world guru, Jeffree Star, and one of the original YouTube stars, Shane Dawson, came together to create a revolutionary makeup line! 
The Conspiracy Collection essentially broke the internet when it launched on November 1st by selling one million palettes in just 30 minutes after its release! There was so much traffic on the Jeffree Star Cosmetics website that it actually crashed, and it took hours to check out and get back online.
Are we surprised?
It all starts with Shane's YouTube series, The Beautiful World of Jeffree Star, which we highly recommend watching if you haven't. It features a tell-all on the process of making the Conspiracy Collection with Jeffree and his team, including the good, bad and the ugly. With high emotion, intense drama, and of course, PLENTY of tea, this series is a must-watch. It follows Shane's journey into the beauty world with the help of Jeffree's mentorship. You get to see the developing idea of Conspiracy and eventually see the first reveal of the final product!
This is Shane's second series featuring the beauty icon, who is now one of Shane's closest friends (just go look at their tweets to each other – we can't get enough!).
Shane has now been adopted by Jeffree Star Cosmetics to initiate and launch his first-ever step into the beauty world. Through developing the full Conspiracy palette, the mini Conspiracy palette, a line of lip glosses and other Shane Dawson merchandise, Shane and Jeffree have officially taken the beauty world (and who are we kidding, the WHOLE world) by storm! This duo isn't going anywhere anytime soon.
Shane's mission for the palettes is to offer people shades they can wear every day. Conspiracy also includes shades that more experienced makeup artists can use, making it a versatile palette that nearly everyone can appreciate and use for any occasion. This makes it different from Jeffree's usual palettes that are typically bright, vibrant shades that people who have a very expressive cosmetic style will wear.
What makes the collection even better is that all the shadow shades and lip gloss shades are named after Shane's life. Names like "Jeffree, What the F**k?", "Ryland" (Shane's fiancee) and "Food Videos" made the cut and we absolutely love it!
The Conspiracy line is currently in the re-stocking process. It's going to be hard to get your hands on it though because we can't imagine it staying on shelves for long even after the re-stock! We are so excited to see Shane step into the beauty world alongside Jeffree. We can't wait to see what's next!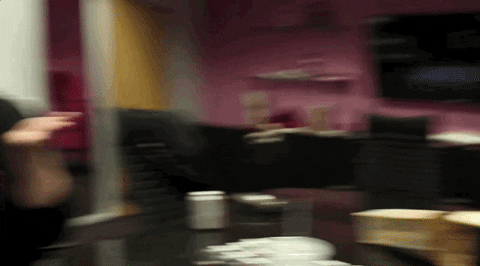 Keep an eye on Jeffree and Shane's social media accounts for more updates on the Conspiracy Collection!
All photos from Jeffree Star Cosmetics | Gif graphic by Giphy