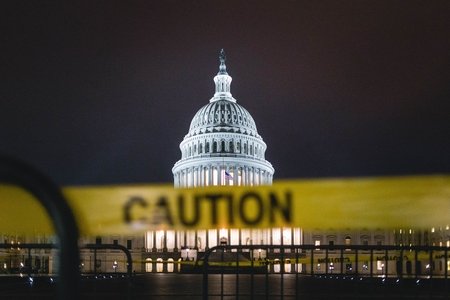 It is with a heavy heart that we are covering the story of Ahmaud Arbery, an unarmed black jogger who was shot and killed by a white father and son in Georgia this past February. Especially during times of Covid, it is hard to bring stories like this to our readers. However, we believe that Arbery's story is indicative of a systemiatic culture of racism and racial profiling that is still rampant in our society, especailly when it comes to those who we are supposed to trust with our lives: the police force. If we don't draw attention to and lobby against these abhorrent issues in the police force, change will never ensue. 
Note: Out of respect to Arbery and his family, we have chosen not to include the names of his suspected killers. Ahmaud Arbery is the only name that matters. 
Why the Interest Now?
As aforementioned, Arbery was killed in February, which means it took an astonishing 74 days to charge his suspected killers. The thing that changed everything: the release of this video that went viral on social media. It was not until the leaking of the video that the Georgia Bureau of Investigation took over the case and arrested the son and father, the latter a former investigator at the DA's office and police officer in Glynn County, the county handling Arbery's case. 
Gross Miscarriage of Justice
Glynn County police and three separate district attorneys saw the video, before it was made public, and all determined there were no grounds for arrest. The DAs interpreted the video as the father and son acting in self-defense. When Arbery ran past the white men's home, they armed themselves and followed him in their car before cutting Arbery off and confronting him with their guns. The pair claimed that they suspected Arbery of burglary, so they were "within their rights" of making a citizen's arrest. Furthermore, they claimed they were acting in self-defense, after the father stated Arbery attacked his son. After only recording the statements of the pair, the father and son duo were quickly let off, the elder's connections to the police force and DA's office undoubtedly helping. 
Where Does This Leave Us
Every time I feel like we're moving forward in this country, something happens that makes it feel like we're either wading in place or being slingshotted back into a racist history. While I'm appalled that law enforcement officers could get away with such a miscarriage of justice, the rallying of the public brings me hope that Americans will not tolerate acts of racism sitting down. It should never take an angry social media movement to get law enforcement officers to do their job, but the fact that people care is where our power lies. That anger and that drive is what will hold law enforcement agents accountable, and it is how we will excel into the future that we want for ourselves and our children to come. It is our duty as Americans to make sure that Mr. Arbery did not have to die in vain; we will remember him by sparking a movement of unity and speaking out against racist oppression.