Best Podcasts to Listen to whilst Self-Distancing
Being on lockdown is a lonely time for all of us. Even if we are in quarantine with our friends or family, the daily social interactions we are missing out on is tough for even the biggest introvert. Podcasts can provide that daily chatter, listen in to conversations that will uplift your spirits, make you laugh and expand your knowledge on literally anything and everything.
The High Low
With journalists Pandora Sykes and Dolly Alderton, a weekly pop culture and current affairs podcast. Books, entertainment, articles and general life recommendations. An absolute joy to listen to, both presenters have such a brilliant way with words. I honestly learn new vocabulary in each episode—both searingly funny and smart, a real gem of a podcast.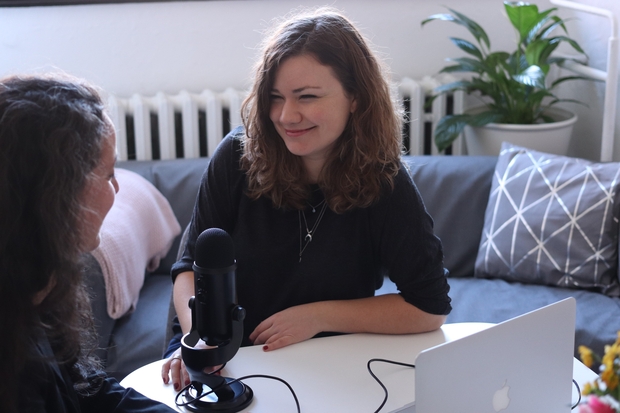 The Receipts podcast
Tolani Shoneye, Audrey Indome, and Milena Sanchez do the best unfiltered, honest and hilarious girl chat. In their words "it's a WhatsApp group chat come to life."
Fronted by two black women and one Latino woman it's a megaphone to specific female experiences that are not represented enough in mainstream media. But women of any ethnicity and race will find true exhilaration and companionship in this podcast. The three best friends you really wish you had.
Feel Better Live More with Dr Rangan Chatterjee
Even more pertinent in our COVID-19 existence, this informative, evidence-backed health podcast provides you with advice and knowledge on an array of body, mind and social health issues. Topics include how best to deal with stress, why walking is so good for us, and how light affects our sleep patterns. An expert guest speaker on each podcast, there's over 100 episodes of insight to learn from.
Desert Islands Discs- current and extensive archive
An absolute classic, the Queen AND King of podcasts. Each episode a guest notable in their field, which could be science, music, acting or politics amongst other sectors, spell out their eight tracks they would take to a desert island. An often autobiographical, philosophical account of one's life, it delves deep into childhoods, marriages, missed opportunities and life-long regrets. You get to know the interviewee intimately. An absolute delight. A tip from a seasoned listerner; often, the best episodes are the ones in which you have no clue who the guest is. Oh, and yes you will end up creating a Spotify playlist to keep all the tracks played, and intensely googling the pictures of everyone you listen to.
Ways to Change The World with Krishnan Guru-Murthy
Deep chats, political, sociological and philosophical. But not as heavy as it sounds. Guests include David Lammy MP, Naomi Klein and Margret Atwood. Krishnan utilizes his journalistic greatness and fires some uncomfortable and pointed questions ensuring only honest conversations are had.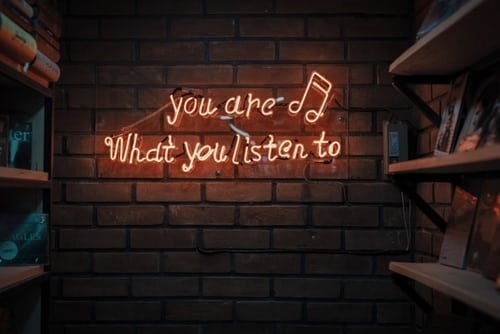 Deliciously Ella
Your favourite famous holistic babe has brought out a podcast. You might expect it to cover food topics, her being a cookbook best seller. However, she steers more towards how we live our lives instead of what we eat. With episodes titled 'Friendship, Sisterhood and Jealousy' and 'Changing the Birth Narrative' your never quite sure what you are going to get each week. What is certain though is the calming, soothing nature of the conversations geared towards loving ourselves and those around us.
The Not That Pop Podcast
Not to be too bashful but I am plugging my podcast! Me and a different guest each episode spill the tea on popular culture and celebrity news. We cover somewhat irrelevant topics but make it relevant by engaging broader sociological and political issues into the content. Topics of choice range from the sexiest man in the world to the medias racist treatment of Megan Markle. Stuff to make you laugh but also ponder a bit.
This article is part of our second themed week on ways to cope with social distancing and isolation due to the COVID-19 pandemic in the UK. We send our HC love to all of our readers and contributors!