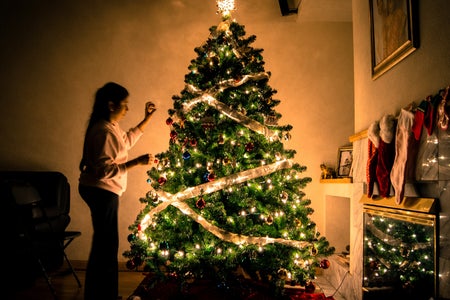 The Best Christmas Adverts of 2019
You know that the festive season is officially here when the TV becomes a never-ending rendition of practically every Christmas song out there. During the rest of the year, it is unusual for an advert to be seen as anything more than an attempt by a brand to play on our emotions and lure us into buying their products. At Christmas, this all changes, and the power of adverts to make us laugh, cry and think more deeply about various social issues is celebrated. Here are my favourite ones this year:
1. Hafod Hardware Shop 
A few weeks ago, chances are you would only have heard of this shop if you lived in the town of Rhayader in Mid-Wales, where the shop is situated. Their advert- which only had a budget of £100- has gone viral, and rightly so. Providing the perfect combination of a cute child (looking extremely adorable as he completes the adult tasks of running the shop), eerily enchanting music and a surprise ending (the child suddenly turns into the adult he really is), the message of this advert- to 'be a kid this Christmas'- really is heart-warming.
2. Boots
Although this advert is slightly confusing at first, with its rapidly changing scenes and dialogue, once the main body of the ad begins, the message is clear. We all know how difficult it can be buying presents in an age where everyone seems to have everything already, and expectations to buy original and thoughtful gifts are high. This advert plays on the funny side of this conundrum, before reminding the viewer of the solution (to shop at a place which stocks many different types of product, such as Boots).
3. M&S
M&S clearly know the way to every student's heart (though maybe without considering their wallets!) … warm, snuggly jumpers. The music for this advert, and the general fun and quirky vibe, is both memorable and uplifting. Definitely fun to watch!
4. Sainsbury's
Set when Sainsbury's first opened its doors over 150 years ago, this provides a rather alternative story to the origin of Father Christmas himself. I won't spoil it for you, but it is a good story of an advert, if a little long. Who knows, it may even lead to the Sainsburys Local on campus experiencing a rush on oranges (at the centre of the story) … we definitely all need it with the amount of us suffering from a cold at the moment!
5. John Lewis
You can't honestly think that I would have written an article on the best Christmas adverts and not included the King of all of them, John Lewis', could you? This year saw the return of the focus on animals and animation, in the form of Edgar the excitable dragon. Poor Edgar is shunned by the village because he keeps burning things (reminds me of my own cooking in first year!), but don't worry, as per usual it all ends well. Not my favourite of their Christmas adverts, but a tear-jerker all the same.
This article is part of our Festive themed week 2019. Happy holidays from Her Campus Bristol!