5 Reasons Why Solo Travel is the Best Decision You'll Ever Make
Deciding to travel alone for the first time can be daunting, especially as a woman. It is all too easy to discard the possibility of travelling alone due to concerns over safety, fears of being lonely while abroad or even uncertainty as to how to start planning your trip. However, more and more women are traversing the world alone - and doing so could be the best decision you ever make.
Here's why:
1. Solo travel gives you total freedom to explore your destination
You want to wake up at sunrise to go on a morning hike? Go for a run alongside the ocean? What about spending hours exploring a new museum? When you're travelling alone you don't have to accomodate anyone else's interests - you can just make choices and go on adventures that make you happy. Not only does this mean you can have your version of a perfect holiday, but it teaches you the importance of practicing self-care and prioritising your own interests.
2. It's more affordable than expensive group holidays
Who needs to splurge £££ on a huge airbnb or a hotel suite? Travel solo on a budget and stay in a hostel for a fraction of the price. And what's more - since you're only doing activities that you want to be doing, you're only paying for things that you believe are worth the money! So no more watching your cash disappear on that overpriced speed boat your friend just insisted on renting...
3. Take the opportunity to learn a new skill abroad
While you're travelling by yourself take the opportunity to teach yourself a new skill. Learn a new language at a language school, sign up for a local dance class or even volunteer. Whether you're abroad for a week or a year, there are a whole spectrum of ways in which you can get involved with the local community.
(For some amazing volunteering opportunities abroad check out IVHQ)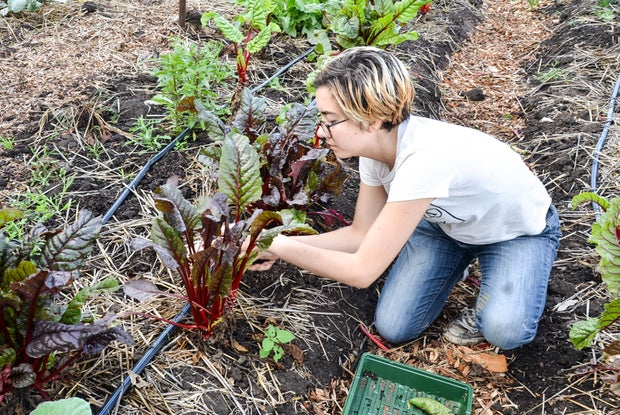 Jocelyn Hsu / Spoon
4. Meet new people as you travel
Whoever said that solo travel means you won't have a social life clearly never travelled alone. When you're by yourself in a new city you'll be amazed by how many amazing people and opportunities land in your lap, just because you're open to them. Spending a few days exploring a new city with people you've just met from a totally different part of the world can be an amazing experience and help you relate to people from a myriad of cultures. Your social skills will improve no end, and who knows - you may even meet a new best friend!
5. You'll gain confidence
Travelling alone can simply teach you how to be happy in your own company, how to make decisions for yourself and how to get by on your own. You'll realise how much you are capable of, from negotiating in a market to eating dinner alone in a restaurant. We all need to remind ourselves how strong we are sometimes, and solo travel seems to me to be the best way to do just that.