This article is in association with:
16 Days of Activism Event: Letter Writing Workshop to the Polish Government (2nd December 1-2pm)
iFemsoc are running a letter writing drive co-hosted by Amnesty and ourselves – Her Campus Bristol. During this event, we will be writing letters to Polish Government about the recent changes to the country's abortion laws. Her Campus Bristol will be publishing some of the letters after the workshop session so this is a great opportunity for engaging in activism and also to see your words published.
Context: Abortion in Poland
Attack on Women's Rights:
Poland's abortion laws were already one of the strictest in the EU, but now Poland's top court has ruled that even abortions in cases of foetal defects are unconstitutional. Abortion in Poland is only legal in cases of rape and incest and when the woman's life or health is at risk. Protests began on the 22nd October in reaction to the tightening of these dangerous restrictions on abortion, with the Constitutional Tribunal's ruling resulting in an almost total ban.
Women's rights activists in Poland are exclaiming that this should be a stark warning for all women in Europe, with some demonstrators dressing as characters from the Handmaid's Tale to prove their point. They highlight that their struggle is not just for abortion but for freedom.
"This near-total ban on abortion is another manifestation of a war on women and their bodily autonomy." – DiEm25 
It is estimated that there were around 1,000 legal abortions in Poland in 2019, however, women's rights groups estimate that in reality, between 80,000 and 120,000 Polish women a year have to seek an abortion abroad instead. Moreover, they emphasize that even the women who legally qualify for an abortion still face many difficulties due to the stigma around abortion in Poland.
Protests
The organisers of the women's marches in Poland have called it a 'Revolution in the streets of Warsaw':
"The largest solidarity demonstrations in years are taking place in the streets of Warsaw and the rest of Poland. More than 150 thousands people are protesting in Warsaw. Hundreds of thousands of people are demanding the resignation of the government, after its recent attack on women's rights of women.
The government's incompetence, feeling of moral superiority, destruction of the Constitutional Tribunal, and attempts to manipulate the abortion law have led people to say: ENOUGH. Herstory is being written today."  
The Polish Prime Minister Mateusz Morawiecki opposed the protests, saying "I'm not asking that we forget about the conflict over abortion, but to put it aside for a better time". But frankly, women's rights cannot wait.
Slogans from the protests:
" I wish I could abort my government"
"Dignity = freedom"
"We're not incubators to regulate"
"Her body, her choice"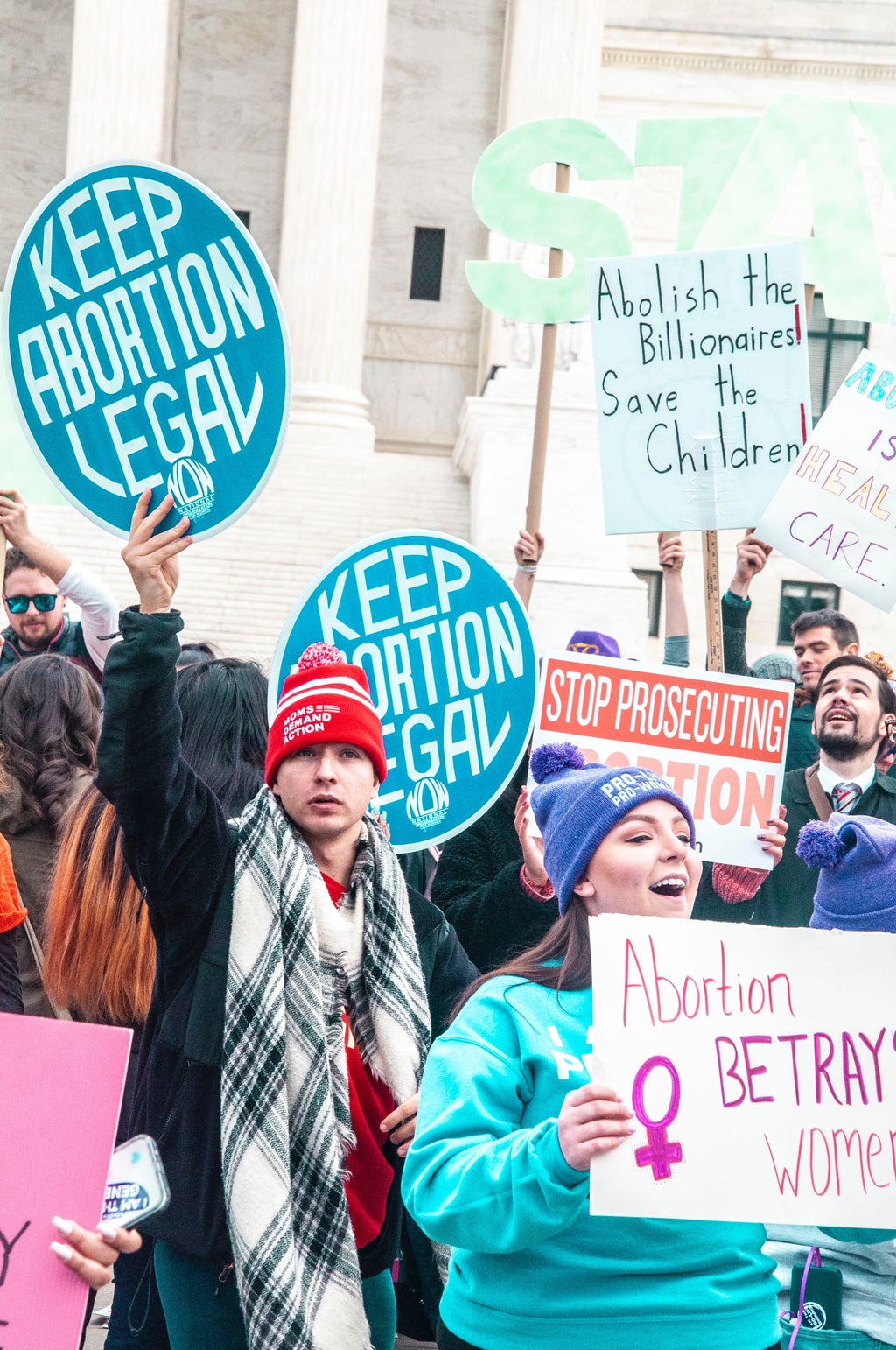 Arguments for Pro-Choice: (from the BBC)
Women have a moral right to decide what to do with their bodies – Women need the right to abortion to have full rights over their own bodies (including the right to decide whether or not to carry a foetus to birth) – without this right they do not have the same moral status as men.
The right to abortion is vital for gender equality – Women need the right to abortion in order to have the same freedoms as men
The right to abortion is vital for individual women to achieve their full potential – Women need free access to abortion in order to achieve full political, social, and economic equality with men
Banning abortion puts women at risk by forcing them to use illegal abortionists
The right to abortion should be part of a portfolio of pregnancy rights that enables women to make a truly free choice whether to end a pregnancy.