Fall Fashion Finds on Pinterest
Since October is here, it's finally acceptable to start scoping out trends for the fall season. Even though it doesn't really feel like fall yet outside, I could not resist hopping on Pinterest ASAP to get in the fall spirit. Don't get me wrong, I love summer just as much as the next girl, but there is something about fall that makes it one of the best times of year. From the changing of the leaves, to Halloween, all the way to Thanksgiving, fall brings us some of the best scenery and holidays. Most importantly, though, fall is my favorite season because of the fashion - layers, sweaters, booties - you can't go wrong! When the seasons change, one of my favorite things to do is look out for new trends and fashion inspiration to prepare myself for the upcoming months. Here are some of my favorite trends from Pinterest that I predict will be a big hit during the upcoming fall season: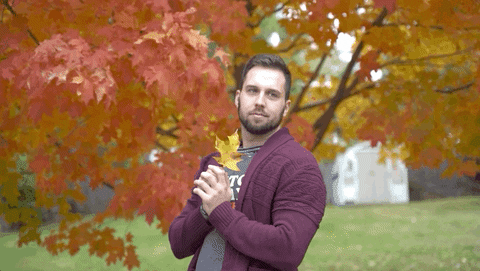 Animal print has been hot for the past few months, but I see it making a huge hit during the fall season. I've seen a lot of cute booties and mules in leopard and snakeskin on Pinterest and I am IN LOVE to say the least. What I love about animal print shoes is that they can really pop when paired with a simple outfit and act as a statement piece. For the fall season, I would pair animal print shoes with jeans, a plain colored sweater and a jacket. 

 

One of my favorite trends that I see making its way into the fall season is hair scarves. Hair scarves are a super cute accessory, and go with any outfit. Although this is a trend that might make its debut during a few different seasons this year, I think it will be huge during the fall. Hair scarves are perfect for when you just want to throw your hair up without looking like you just rolled out of bed. Add a hair scarf to your pony or half-up do and have a perfectly accessorized look for any fall day. 

With fall comes colder weather, and with colder weather, of course, comes cozy sweaters! I've been seeing a lot of color block sweaters on Pinterest paired with cute jeans and booties. This trend is super cute because you can wear a bunch of colors at once while still keeping it subtle and chic. You can't go wrong with the creams, oranges, browns, reds and greens of the fall season, so why not wear a bunch at the same time? I have been seeing these sweaters in every store that's stocking up early on all of the brand-new fall clothing this year. Color block sweaters look really cute messily tucked into a pair of ripped mom jeans or even thrown over a pair of leggings for a comfy day. Here's one of my favorites from Pinterest:

 

4.

Alternating Nail Colors 

It's a thing, and it actually is really cute. Fall nail colors are easy to alternate between nails because they are very versatile and all go well together. Like I said earlier, it's hard to pick just one. So, if you're struggling to pick a color next time you're at the nail salon, just pick a bunch of different colors and have them alternate on each nail like this: (I LOVE the matte version in this pin and will definitely be hopping on this fall trend to kick off my fall right)

Something that's making a big debut this season is silk. Whether it's a tank top or a skirt, silk clothes looks really cute paired with other fall essentials. I have also been loving this trend on Pinterest where girls pair a silk camisole with a chunky sweater and belt. A silk tank top can be dressed down for a casual day of classes, or even dressed up for a night out with your friends. Paired with some boots and a t-shirt, a silky skirt in your favorite pattern can be a great way to dress up a casual outfit. I found a really cute silk leopard skirt at Marshalls, so if you're into this trend, check out your closest Marshalls or TJMaxx for a cheaper version of the more expensive styles. Check out the trend here for some inspiration on how to wear silk. 

If you feel like channeling your inner Blair Waldorf this season, the knotted headband will surely be a staple piece in your accessories bin. I have seen a bunch of these headbands on Pinterest and even while shopping in some of my favorite stores. These knotted headbands come in all different styles and colors, making it difficult to pick just one. I'm really into the knotted velvet headbands with pearls, like this one from Anthropologie. Curly or straight, any hair type would look super cute with this accessory. My favorite thing about this style is that it is so versatile, and can be worn casually or even dress an outfit up!