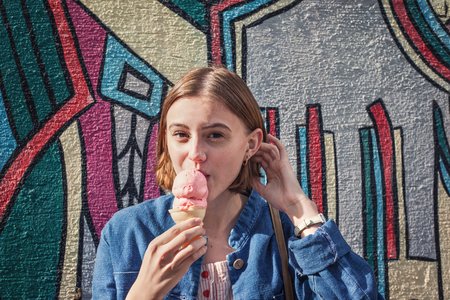 Kristen Bryant / Her Campus
Best Places to Go for Ice Cream Near Bentley
Lizzy's Homemade Ice Cream
Right on Moody Street, this is great spot to go with friends after a long day of classes or if you're looking to catch up in Waltham during the summer. They have a large array of flavors and sundae options. There is also plenty of room for sitting and even an extra room with additional seating for people who want to have a party. Some fan favorites are Charles River Crunch and Chocolate Orgy.
Pizzi Farm
Also in Waltham, Pizzi Farm is a great place to go if you're looking for rich and creamy ice cream and don't mind standing in a line for a bit. Their ice cream is delicious and they also have a market and deli that you can stop by. The only thing to note is that it is a walk up window, so outdoor seating only! It's a great place to go on a nice warm summer day.  
Cabot's Ice Cream & Restaurant
Cabot's is a little farther down the road in Newton but is definitely worth the drive. They have a large menu of various sundaes with outrageously delicious toppings. They have a sit down restaurant where you can order anything from burgers and sandwiches to breakfast dishes. They have over 70 flavors, so there is something for everyone!
Image: 1