Park Guell
This park was designed by the famous architect Antoni Gaudi. The gardens are architecture to see are a must. Make sure to walk to the top so you can see an amazing view of the city.
Sagrada Familia
La Sagrada Familia is a large Roman Catholic church in the center of the city. This church was also designed by Gaudi and although not yet finished the architecture is incredible. It is definitely a site to check out. Make sure to buy tickets ahead of time if you want to see the inside of the church because they sell out fast!
La Rambla
This is a street in central Barcelona filled with cute shops and markets. So if you love to shop there is a 1.5km worth of amazing shops and restaurants to check out.
Camp Nou
This is the stadium where the Barcelona football team plays. If you are a big soccer fan it is definitely worth the trip to check out even if the team isnt playing. The atmosphere is just electric.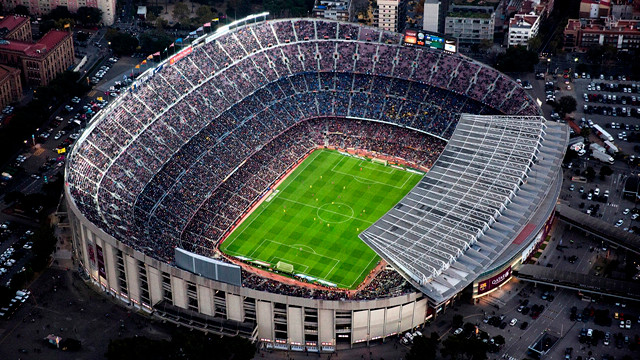 Sources:
https://cf-r.365ticketsglobal.com/resized/486x324/16922-Park_Guell.jpg
https://barcelona.capribyfraser.com/d/capribarcelona/media/Images/__thumbs_1050_567_crop/la-sagrada-familia-barcelona.jpg
https://d1bv4heaa2n05k.cloudfront.net/user-images/1490700991916/shutterstock-323369702_main_1490701004864.jpeg
https://media-public.fcbarcelona.com/20157/0/document_thumbnail/20197/151/121/41/19495319/1.0-10/19495319.jpg?t=1476744573000